I am asked a lot how I can afford to travel, and when I explain how cheap flights can be most of the time I get asked how and where I find them. Travelling doesn't have to be expensive but the flight can be the most expensive part of your vacation.
Using the correct tools, you can easily reduce the cost of flying and hopefully – grab a bargain while you're at it.
[sc name="affiliate"]
Find Cheap Flights with Search Engines
Flight search engines are a quick and easy way of comparing flight tickets across many different airlines, booking companies, alternative routes and more. Some allow you to set fare alerts, predict future pricing, search for the cheapest month per destination and more.
I recommending using all five search engines listed below to check flights for your chosen route, as prices can vary between each site. Some ticket results will require you to book through third parties, rather than the airline themselves. While the majority of sites are trustworthy, I highly recommend doing a quick Google search for reviews before using any third party booking company.
Always make sure you read any fine print, and check what hand luggage and hold bags are included. Some basic economy fares do not include hand luggage except a small personal item (Such as Wizzair and United) or restrict you to 1 full sized bag (Such as Ryanair, EasyJet and Monarch) unless you upgrade.
Subscribe to cheap flight / error fare alerts
There are some sites dedicated to finding bargains and alerting their users to them. These bargains include error fares, discounted tickets, alternative routes using connecting flights and more. These sites save you from doing the legwork, and are great for those who love to book on a whim.
Want to receive fare alerts through Facebook?
Some of the companies listed above, have Facebook pages where they share their airfare alerts. Thanks to a Facebook setting, it is possible to see these Facebook post alerts when you view your Facebook news feed.
To do this, visit one of the Facebook pages below, choose to "Follow" the page. Once following, hover over the "following" button and you will have the option to select "first" under "In your news feed".
Now, when you go to your news feed you will see this page's posts first. This is shown in the image below.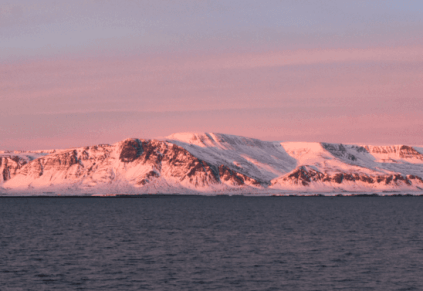 Join Airline Newsletters and join a frequent flyer programme.
Some of the best deals for flights come directly from the airline in the form of special offers, sales or discounts. To avoid missing out on any of these deals, subscribe to the airlines' newsletter. Joining the airlines' frequent flyer programme can also help you snag discounts, as sometimes the offers are exclusive for their members.
You can find a list of US-based airline newsletters here
A list of European based airline newsletters is available here
Be Flexible to find cheap flights
If possible be flexible about your chosen date, time, when you book, airline, and where you fly to and from. Flexibility can allow you to save money.
When to book flights? It is best to book between 4 and 10 weeks in advance.
What days are cheapest to fly? It has been found that Tuesdays, Wednesdays, and Saturdays have the cheapest flights.
What time of day is the cheapest to fly? Red-eye flights (flying overnight), and early morning flights are undesirable to most so these tend to be cheaper.
What time of year/season should I fly? This will vary depending on location. But flying outside of school holidays, and off-season can help save on costs. E.g. visiting Eastern Europe in Winter might be a lot cheaper than visiting in Summer.
Flights with connections and long layover times are sometimes cheaper than direct flights. Just remember to check if you have to collect your luggage, and give it back in. If you do, you need to allow for extra time to pass through security again at your transfer airport.
Tip: While long layers seem undesirable, they can give you time to leave the airport so you get a taster of the area you're in. Just make sure you have any required visas beforehand.
Using an alternative airport
Different airports have different prices and can offer more or different routes than your local airport. Using a different airport can allow you to save on flight costs. Although there is the downside that it can result in extra travel time and travel costs. If travel time isn't an issue, always check your alternative airports to see if they have cheaper flights.
If you do not mind the hassle of extra flights and connections, it might be worth flying to a different airport (even going to a different country – especially in Europe and for those near bordering countries) if the deal is good enough.
Beware of browser cookies
Cookies are small files that are stored on our device when we browse the internet. They contain information websites want your computer to remember, such as shopping cart data or what web pages you visited. As cookies store our browsing history, websites can check if we have recently visited & what we did.
While searching for cheap flights, most of us will be carrying out tons of searches to find the cheapest dates, times, etc. We'll hop from site to site, comparing different prices. Our search history gets stored in cookies, which in turn tell websites "We've already been on this page", "We already searched for flights on this route" etc. Using this information, airliners and flight search engines are aware we're interested in and increase their prices.
How to avoid airfare price increases
There are a few methods we can use to avoid price hikes caused by our browser cookies.
The easiest way is to use an incognito / private browsing mode. These browsing modes stop internet history from being stored and stop websites from accessing previously stored history. If you wish to find out how to use a private browsing mode I recommend checking out this guide, from Computer Hope that covers enabling private browsing in all popular web browsers.
Another way is to clear your cookies, as deleting cookies means websites are more likely to see you as a new visitor and show you cheaper prices. To clear how to clear your cookies, I recommend using this guide from Computer Hope.
You can also find cheaper flights by using a VPN (Virtual Private Network). A VPN is a service that allows you to connect to the internet through a private, secure network. While connected, all data sent from your device to the internet goes through this server. This allows you to remain anonymous and tricks sites into thinking you have never visited them.
If you wish to find out more about using a VPN, I recommend Techadvisor's guide which can be found here . I personally use Nord, which is reasonably priced, user-friendly, with apps available for iOS, Android, Windows and Mac OS.
[tp_our_site_search_shortcodes title="Cheap Flight Deals" limit=5 paginate=false stops=0 one_way=false subid="" currency="USD"]
If you found this guide useful, then why not share it with your friends on Pinterest?