When it comes to booking accommodation, you have tons of options available to find your perfect hotel, hostel, or apartment. Finding the best price available for hotels doesn't have to be difficult. By using the correct methods, you can come across some heavily discounted accomodation to keep your travel budget down.
Use hotel comparison sites to find cheap accommodation
Hotel comparison sites offer an easy way to quickly search and filter through hundreds of hotels in your chosen destination. Prices for hotels do vary depending on which site you use, with some offering exclusive discounts on certain hotels. To ensure you get the best price possible, make sure to check multiple comparison sites from the list below and ensure you're following the tips given further down.
Save money by booking at quieter times
Accommodation prices are forever changing and will increase during peak times. If there is an event, or a holiday taking place then accommodation gets booked up quickly and prices increase. To avoid these price increases, check what local events are taking place or use the availability advice given some of the above comparison sites. During peak times, Booking.com will advise that there is less available than normal and suggest alternative dates when prices are cheaper.
Book in advance for peak periods
If you cannot avoid travelling during a peak period, make sure to book in advance. As mentioned above, prices increase when there is less accommodation available and by booking in advance you can help avoid these last minute price increases. During the 2018 Sapporo Snow Festival, most hostels were over £100 a night but by booking a few months in advance, I was able to score a bargain for £105 for 5 nights.
Look for discounts
Always look around for coupons and discounts as throughout the year some companies offer coupons and discounts, especially around Black Friday, Christmas and Easter. Sometimes discounts are available for students, teachers, military personnel, NHS staff, AAA members, American Express cardholders etc. If you are a student, and under 35, make sure to grab an International Student Identity Card to save money on hotels & more.
Always check for cashback on sites such as Topcashback.com/Topcashback.co.uk and Quidco (UK only). Sometimes credit card companies and banks have cashback offers, so always check before booking.
Use Airmiles to book hotels
Most of us save Airmiles to help get discounted flights, but you can also use them towards hotels (and car hire) to bring down the cost or pay for the booking in full. Using Airmiles for hotels is normally only best if you have a higher level of frequent flyer membership, due to how little value each point offers. But even then, some airlines only give you up to 1p or 1 cent per Airmile towards the cost of a hotel.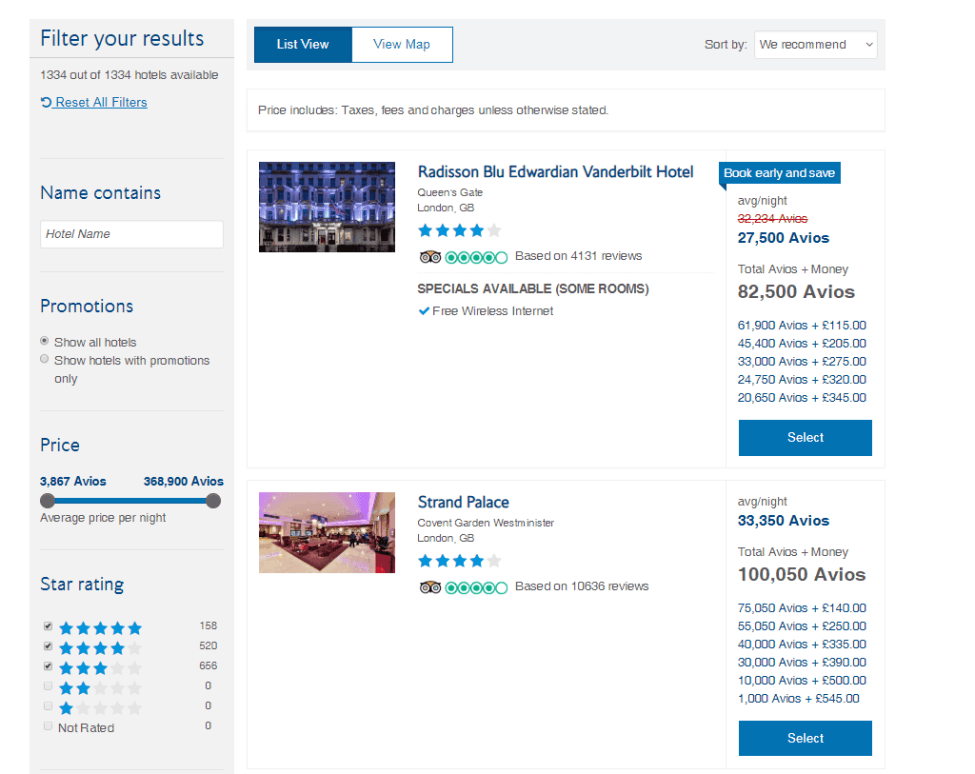 Grab another traveller's unwanted accomodation
Sites such as Roomer and Cancelon allow travellers to sell their unwanted, non-refundable rooms to other travellers. If you are fairly flexible on what dates you want to travel, you can find some heavily discounted rooms on these sites.
Bid for accommodation to save money
Using hotel bidding sites, such as Priceline you can bid for accommodation at a price you're happy paying and if accepted, you've grabbed yourself a bargain. With Priceline, you perform a search for your chosen area. Then you can either book using their express deals or select the "Name your own price"  option in the sidebar to be taken to the bidding page. Priceline lets you select a hotel star rating, and enter a price.
Hotwire.com is another hotel bidding site except for this time you are told a price, rough location, star rating, amenities, and guest rating. You're not told the hotels name, nor exact location but you are given a list of four possible hotels, as well as an idea of how far it is from local attractions.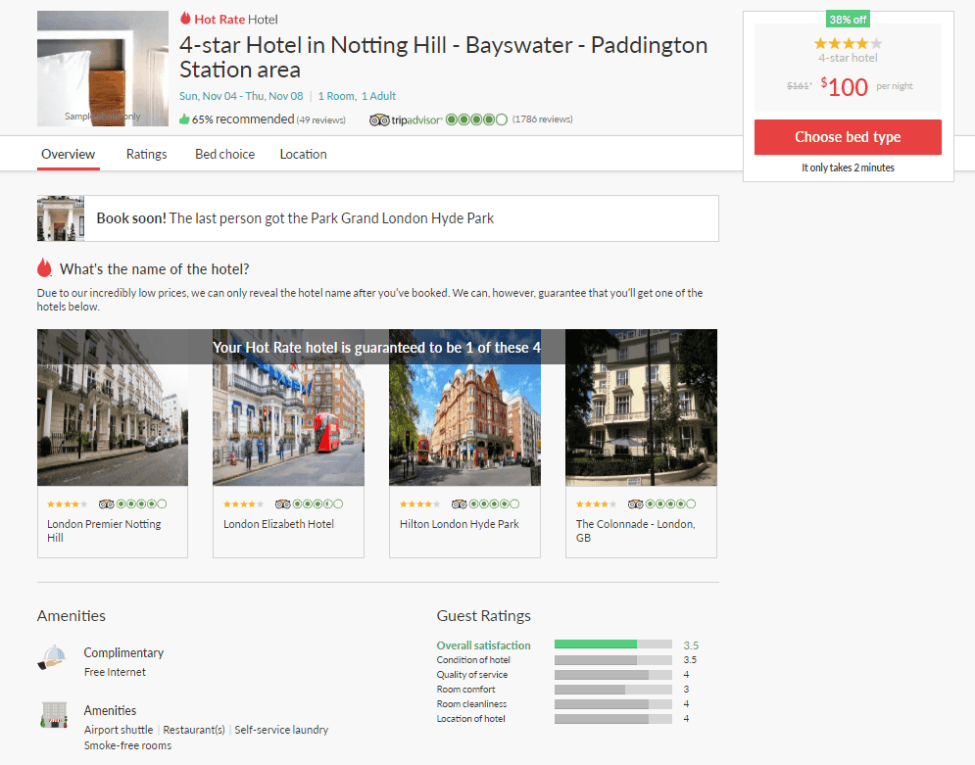 If you found this guide to finding cheap hotels useful, make sure to check out my guide to finding cheap flights.