As one of the most popular tourist destinations in the world, it's no surprise that the UK boasts hundreds of fascinating cities and towns, each with their own unique history and personality. From fabulous British seaside towns to breathtaking Snowdonia in North Wales to historical Edinburgh in Scotland, there's something for everyone in the UK.
Visit Bath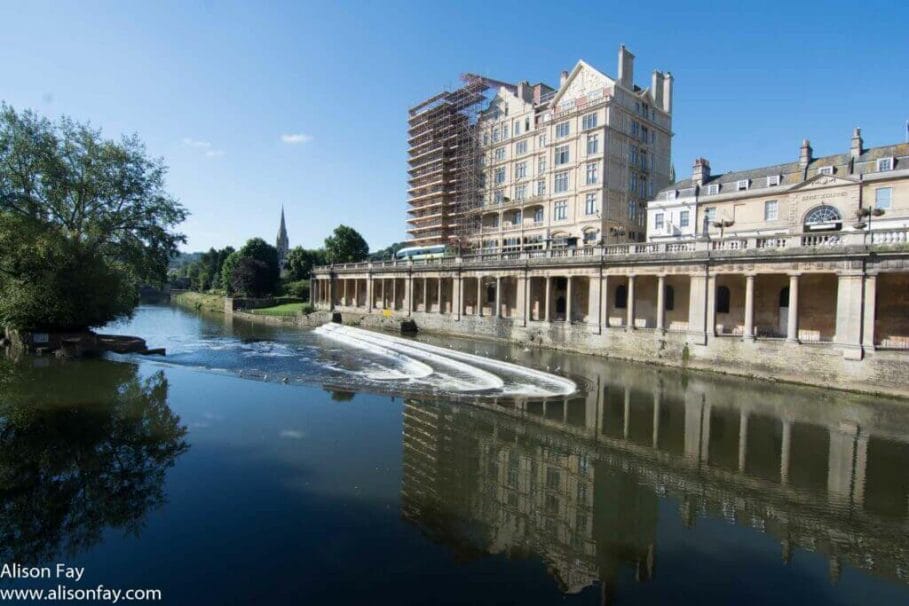 Bath is a beautiful town filled with amazing architecture, museums, and restaurants. The city has long been a tourism hub for British visitors interested in exploring its rich history and enjoying everything it has to offer. There are many options for visiting Bath including tours, walks, and guided trips. For example, you can book a tour that covers all of Bath's most popular sites or opt for something more unique like an abbey candlelight tour. If you're looking for ways to enjoy Bath on your own terms, consider taking advantage of public transportation to access Bath and buying one of the daily bus passes once you arrive.
For more information on what to see and do in Bath, check out my guide here.
Visit Bristol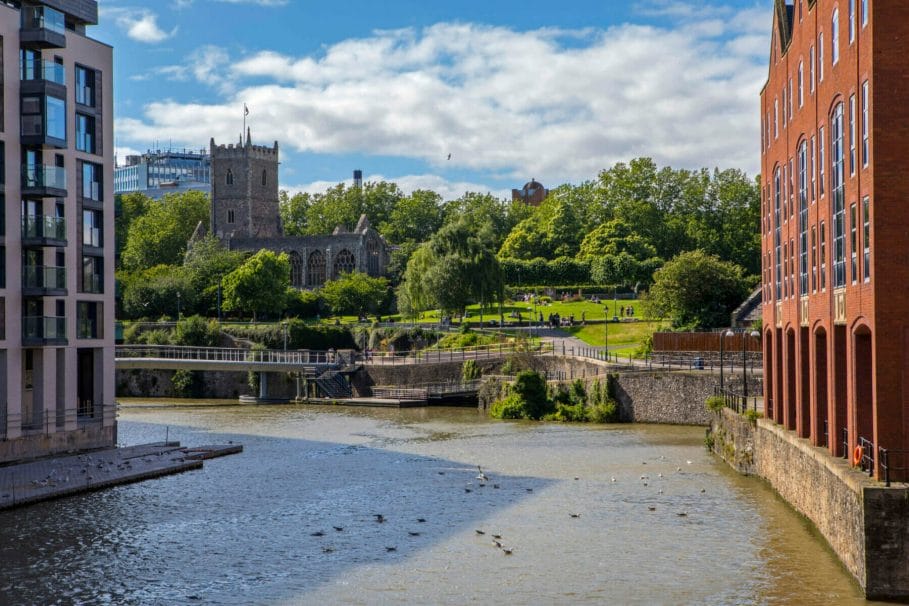 Bristol is a stunning city, full of history and rich culture. The city has an interesting mix of historic buildings and modern architecture, which are both reflected in its vibrant culture. Attractions include St. Mary Redcliffe Church, Clifton Suspension Bridge and The Bristol Zoo Gardens. Other notable sites include Brunel's SS Great Britain museum ship, The Arnolfini Art Gallery and Colston Hall concert venue. This vibrant city has several hotels that offer comfortable accommodations at affordable prices, as well as hostels, and holiday apartments.
If you're visiting Bristol on a budget, check out my guide on free things to do in Bristol.
Visit Falmouth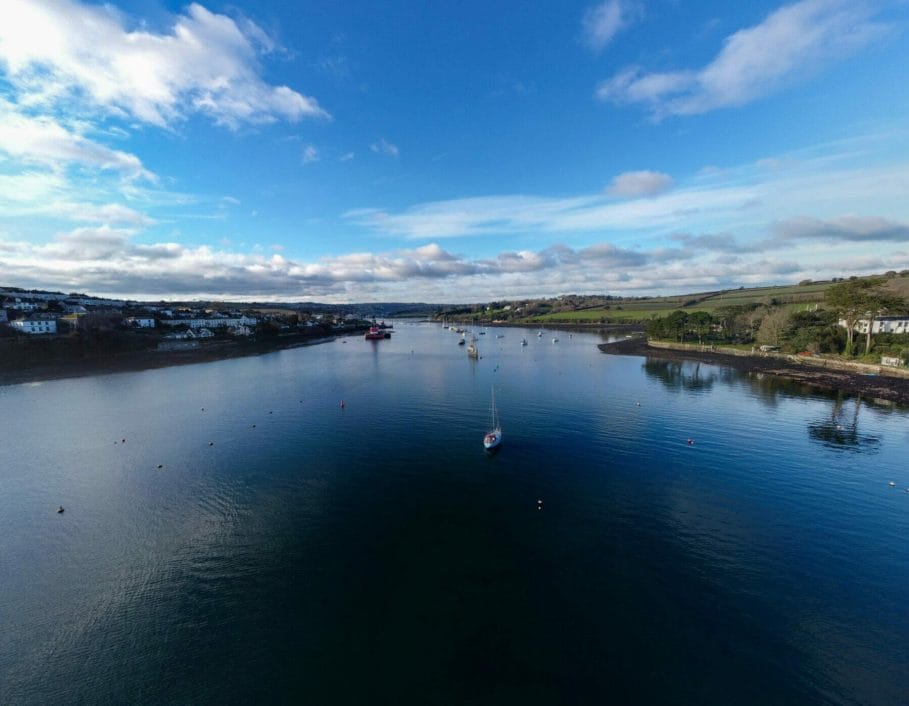 Falmouth, Cornwall is one of my favorite spots in Cornwall. The town boasts beautiful beaches, breathtaking coastal views and is only a short drive from some of Cornwall's most famous tourist attractions like Tintagel Castle, Lands End and Penzance. A town located at Cornwall's southwestern tip (the pointy bit), Falmouth is one of England's best kept secrets.
With miles of white sandy beaches on its doorstep it has plenty to offer families or young couples looking for a relaxing weekend break, but it also offers plenty for more adventurous types with water sports galore.
Visit Minehead
A sleepy seaside town on Somerset's picturesque coastline, Minehead is not only one of Britain's most pleasant towns but also one of its most visited. With its jagged cliffs, sandy beaches and bustling shops selling everything from homemade chocolates to local seafood, it's easy to see why more than 500,000 tourists flock here every year.
Minehead offers a range of activities, such as walking on the beach, exploring the Somerset Coastal Path or hopping aboard a train on the West Somerset Railway. It's also home to a Butlins resort that has tons of entertainment and activities for kids.
To discover more about Minehead, visit Secret Somerset and check out their guide to this beautiful coastal town.
Visit Brighton
Brighton is an ideal destination for families looking for a fun-filled family vacation. Brighton is just a short trip from London, but you'll feel worlds away from busy city life. One of Brighton's most famous features is Brighton Pier, home to restaurants and shops, as well as a selection of theme park rides. For those who prefer relaxing sights and sounds, Brighton also offers beautiful beaches and nature walks. Whether you're travelling with children or without them, it's easy to make great memories during your next vacation in Brighton.
To discover more seaside towns and learn more about what the UK has to offer, check out my guide to the best seaside towns in England.
Visit Liverpool
The city of Liverpool is famous for its music scene, beautiful architecture and lots of history. Known as England's City of Culture, Liverpool prides itself on culture with numerous galleries and museums. A trip around Liverpool wouldn't be complete without visiting St George's Hall or taking a tour of John Lennon's old house.
For more Beatles action why not try out one of Liverpool's Beatles tours? There are guided walks through the city centre that take you past every important location where John lived before he became world-famous. An essential stop off point should definitely be Albert Dock which plays host to different exhibitions throughout the year including Captain Scott's Antarctic Exhibition at the Museum of Liverpool.
Check out the tours below, or read my guide on things to see and do in Liverpool for more ideas.
Visit York
York, England is an ancient and historic city in Northeast England that offers plenty of things to do whether you're visiting York as a couple, family or solo.
Dating back over 200 years, York's Theatre Royal is one of Britain's oldest working theatres. Catch a show and enjoy everything from comedy to drama in a truly unique environment. You can also learn about the vikings, and their life in the area at the Jorvik Viking centre and see the re-constructed viking town. You could also visit York Minster, which is one of Europe's oldest cathedrals and one of the biggest in the UK. It's also where King Henry VIII planned to have Jane Seymour crowned, and is steeped in history.
After a long day touring around York's ancient streets and all of its incredible historical sites, you can relax one of the riverside pubs, such as the Kings Arms. Located by King's Staith on Ouse Bridge, Here you can enjoy a beer, while enjoying views of both old and new parts of York.
Whether you're looking for a fun day out or you want to dive into history, you'll be sure to find something to do in the historic town of York.
Visit Manchester
If you're looking for an exciting day trip, make a beeline for Manchester. Not only does it have enough museums and galleries to keep history fans happy, but there are plenty of shopping centres, bars and restaurants around town. Plus, Manchester is just a short train ride from Liverpool, so if you're visiting Liverpool make sure to take a day trip to Manchester.
Manchester has good connections to Scotland, Liverpool and Cardiff via train. You can also travel by bus from London to Manchester, for cheap using services such as Flixbus or Megabus. With so much on offer within reach, it really doesn't matter if you go on holiday with kids or by yourself—you won't run out of things to do.
Why not book some tours of Manchester, or pre-book your tickets for a tour of Etihad Stadium?
Visit Oxford
Oxford is a beautiful and historic city. From its well-known university to its streets lined with shops, restaurants, and pubs; Oxford has something for everyone. If you're looking for a holiday with a bit of culture (and some good shopping), Oxford is your place!
While in Oxford, why not visit The Covered Market? The Covered Market is an interesting mix of old and new, making it well worth exploring. You can also pick up quite a few souvenirs here.
You could also check out Magdalen College Cloisters. I recommend visiting this area at night, to see how beautiful it is when all of its colourful stained glass windows are lit up.
If you love museums and art galleries, then make sure to check out Ashmolean Museum & Pitt Rivers Museum. Ashmolean houses art from around 600 B.C. onward while Pitt Rivers houses anthropological material including musical instruments, weapons, tools, and clothing. Both the museum and art gallery are free to enter, with the option of paid tours.
You should also check out the Bodleian Library which is home to over 6 million books about anything imaginable which makes it well worth stopping by if you enjoy learning.
While in Oxford, why not take a tour of the university? If you love Harry Potter, then I highly recommend booking onto the Harry Potter Tour (Especially if you have kids with you).
For more ideas on what to do in Oxford, check out Insider's Oxfords Guide.
Visit The New Forest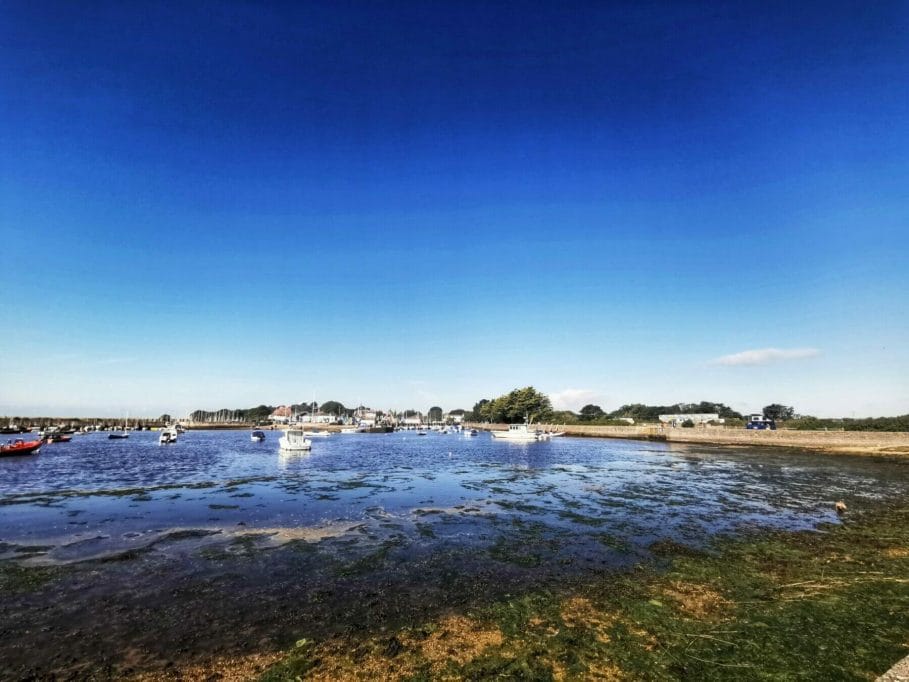 The New Forest is a great place for families. The range of activities on offer, including pony trekking, riding, forest walks and canoeing make it an enjoyable day out. If you're looking for somewhere to stay nearby, there are plenty of hotels and self-catering holiday cottages available nearby.
Most of the forest walks have free parking available so The New Forest is a great place to visit if you're on a low budget or looking for free activities for the family.
Check out my guide on the best free walks available in the New Forest, as well as the best towns & villagers to explore.
Visit The Lake District
The Lake District is one of England's most spectacular areas, an area of breathtaking scenery dominated by Lake Windermere. It is often called the Queen of English Lakes and covers a large area of Cumbria, northwest England. his beautiful place draws people from all over who are seeking an escape from their busy lives as well as those who want to take picturesque photos.
There are several towns, and villages in the Lake District that I recommend visiting – Bowness-on-Windermere, Ambleside, Grasmere, Keswick, Ulverston and Windermere.
If you're visiting the Lake District, be sure to read up on my photography tips to help capture stunning landscape photos.
Visit The Peak District
The Peak District, located right in between Manchester and Sheffield, is one of England's most popular tourist destinations. A vast area of open countryside, quiet villages and rolling hills, it's also home to many mountains and lakes—the perfect spot for hiking or camping during your next trip.
It's not all nature, though; there are plenty of towns where you can have fun with your family. Nearby attractions include Chatsworth House (one of England's largest country homes), Bakewell Town Park, and Buxton Opera House. You can also take a day trip into nearby Manchester or Sheffield for shopping, culture, sports, arts & crafts shows—or just to spend some time exploring one of the 8 great places to visit in and around the Peak District.
If you're staying in Manchester, why not book a tour of the Peak District?
Visit Bournemouth
Bournemouth is a great destination if you're looking for a city break without feeling too overwhelmed by its size. This resort on England's south coast is known for its sandy beaches and home to several popular tourist attractions, including Bournemouth Pier, Boscombe Lighthouse and Bournemouth Castle. Outside of town, you can tour Poole Harbour or take a ferry ride across to Brownsea Island—the place where Robert Baden-Powell first formed his Scouting movement in 1907.
Visit Cardiff
Situated on a bend on River Taff, it's one of the most picturesque cities around, and it makes for an ideal location if you're visiting Wales. Nearby you'll find the beautiful Brecon Beacons National Park and, the St Fagans National History Museum which is great fun for kids.
As one of Europe's most vibrant cities, Cardiff has plenty to offer visitors looking for fun things to do. With stunning architecture like Roald Dahl Plass and Wales Millennium Centre, there are plenty of sights around town. If you're visiting during summer, head over to Cardiff Bay or Pierhead for fantastic water views that look out across at Roath Basin and Penarth Headland.
Visit Snowdonia National Park
Snowdonia National Park is a great place to visit for outdoor activities and sightseeing. This national park has many hikes that lead you past waterfalls, caves, and even a lake. Hiking Snowdonia is a great way to pass time while taking in gorgeous views of mountains, valleys, and streams. If don't want to hike up Snowdonia, but still want to see the beautiful views you can take the Snowdonia Mountain Railway. This allows you to travel through the mountains, enjoying the breathtaking views. The train carriage are all accesible for wheelchair users and those with limited mobility but they do advise that you contact them to discuss your needs to ensure everything goes smoothly. Assistance dogs (called Service dogs in the USA and Canada) are allowed on board as well.
The railway is only ran for part of the year, and is expected to reopen in March 2022.
How far up the mountain the railway goes, does vary. For the latest information on opening times, ticket prices etc check out their website here.
If you're visiting England or Wales with your family or friends during spring or summer season, be sure to add Snowdonia National Park to your itinerary. It is one of my faveorite places in Wales and definitely worth visiting!
Visit Glasgow
Glasgow is a city with a long and rich history. With landmarks such as Glasgow Cathedral, Glasgow Royal Concert Hall, and The Burrell Collection, Glasgow has many different attractions for its visitors. In addition to being an excellent tourist destination, Glasgow also serves as a great base for those looking to travel around Scotland. There are plenty of day trips from Glasgow worth taking. A trip along Loch Lomond is especially enjoyable during summer months. The scenery is beautiful, and there are several stops along the way. Many tour companies run bus tours along Loch Lomond so it's easy to go at your own pace or hop on a group tour if you're pressed for time.
Visit Edinburgh
Edinburgh has a fascinating and diverse history and is home to many famous landmarks such as Edinburgh Castle, Rosslyn Chapel, Arthur's Seat, and Holyrood Palace. When visiting Edinburgh make sure you check out The Royal Mile which is a popular shopping area with cobbled streets lined with historic buildings. Highlights include sights such as Greyfriars Bobby (The Dog), National Portrait Gallery, Signet Library and The Mound. You will also find many beautiful gardens within close proximity including Greyfriars Kirkyard and Summerhall Park. For those who love art it's worth checking out: Scottish National Gallery of Modern Art, Lothian Art Galleries and Talbot Rice Gallery for modern contemporary art.
Visit Loch Lomond
Loch Lomond is a beautiful location that has a range of activities such as golfing, hiking and canoeing. The loch is Scotland's largest inland body of water and it is located about an hour away from Glasgow. During your trip, you will discover some amazing views with picturesque scenery as well as hundreds of islands that dot the loch. I recommend stopping off at Firkin point, where you'll find access to the lochside and can take some beautiful photos.
At the south of the loch, in Balloch you'll be able to discover some of the areas history at the ruins of Balloch Castle. There's also boat tours available that leave fro the Riverside in Balloch. I highly recommend booking online, especially during summer and the school holidays as they're highly likely to sell out.
There's a range of other tours available in the area, which I recommend checking out. If you're stayin in Edinburgh, you can take a day trip tour to both Stirling Castle and Loch Lomond.
Visit Brixham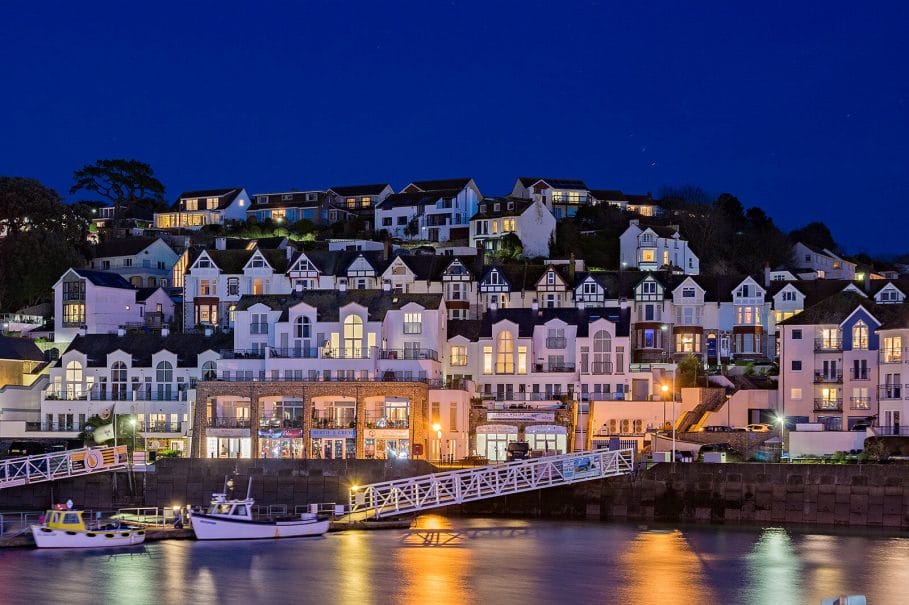 Located on the English Riviera, this quaint fishing village is located on the Devon coast, near Torquay. While small, there's loads of different places to explore in and around Brixham. If you love animals, then I highly recommend taking a boat trip to see some of the sealife that lives off the Devon coast including dolphins!
You could also enjoy a walk around the harbour, or take a tour to learn about Brixham's hitsory and heritage.
If you enjoy walks, or are visiting with dogs then I recommend enjoying a walk along the South West Coast Path. The path may be suitable for off-road wheelchairs but some places may have rocks, mud or uneven ground that you cannot easily pass over. If you have limited mobility or access needs, you may find the Brixham Breakwalker route is suitable. This walk is classed as one of the easier ones, with mostly level paths, and parking, cafes plus toilets nearby.
If you'd like to hire an off-road mobility scooter for your trip, visit Country Side Mobility.
The 630 mile South West Coast path, runs all along the south-west coast of England through Devon, Dorset and Cornwall. Along the path you'll see some beautiful scenery, and spot some of the wildlife that lives along the coast such as dolphins, seals and sea-birds.
If you're interested in learning more about Brixham's fishing history, then I recommend visiting the fish market where you can see fish being sold at wholesale. The tours are only available on specific days, and you'll need to book online in advance.
Visit Belfast
Belfast is often overlooked by tourists, but it's one of Northern Ireland's most exciting cities. Its compact size means it's easy to get around on foot, and you can do so admiring fantastic architecture like Victoria Square and City Hall, getting lost in world-class museums like Belfast Museum at Queens and touring must-see attractions like St. George's Market. After dark, head to its lively pubs for pints of Guinness and nights filled with traditional Irish music. You can find a pub on almost every corner. I recommend having a pint at The Crown Liquor Saloon, which has been open since 1854 and claims to be Northern Ireland's oldest bar, and to check out Peadar Kearney's Pub for traditional music sessions.
The city also has an interesting mix of museums highlighting local history, including The Giant's Ring Megalithic Tomb Complex—the largest collection of stone circles left behind by neolithic farmers—and Titanic Belfast , devoted to telling the real story about one of history's most famous maritime disasters.
Visit Londonderry
With its eye-catching architecture and rich cultural history, Londonderry (or Derry, as it's often called) is a gem of a city. Tourists love spending time here – particularly thanks to fascinating sites like Guildhall and St Columb's Cathedral – and we can see why.
I hope this guide has given you some ideas on where to visit next in the UK. If you're visiting from abroad, remember to check out my guide to buying a sim card at Heathrow airport, and my tips on booking cheap flights.