Tokyo's Bunkyo Azalea Flower Festival, (also known as Tsutsuji Matsuri), features over 3000 flowers with over 100 different types of azalea. The festival runs from early April through to May every year. Among the 100 different types of azalea, are some rare species such as the Fuji-tsutsuji, Karafune, and Hanaguruma. The festival takes place at Nezu Shrine, in the Bunkyo ward in Tokyo, Japan.
The festival takes yearly, in April. There is a 200 yen entry fee to see the azalea garden, which allows you to walk past all the flowers and view them up close. There's also a range of street food vendors, performances and a cafe that serves dumplings, amazake, and green tea. This year, the flowers reached full bloom earlier than expected which means it is best to visit the festival in mid to late April rather than May.
Nezu Shrine is one of the oldest in Tokyo. It is said to have been founded over 1900 years ago, and the azalea garden is over 300 years old. The azalea flowers on display are pretty and have been trimmed into rounded shapes to make them even more beautiful to look at. Plus with the mix of rarer azalea makes this a must-visit for anyone who loves viewing or photographing flowers.
Below are some of my flowers from the 2018 Bunkyo Azalea Festival.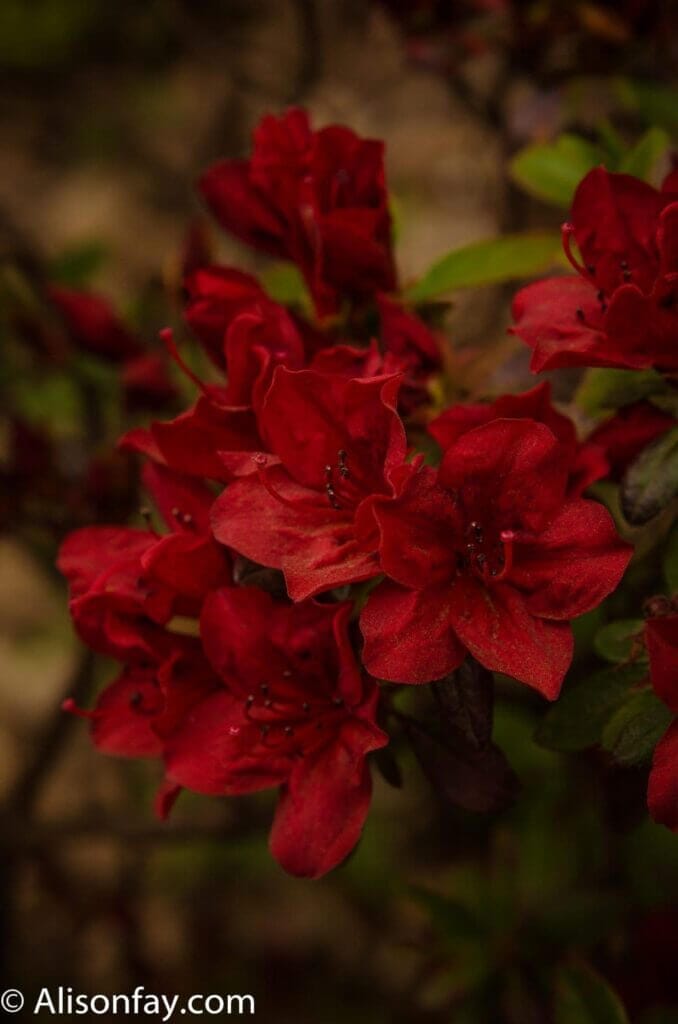 Getting to the Bunkyo Azalea Flower Festival
The festival is located at Nezu Shrine, in Nezu, Tokyo. There are two nearby stations, both around 700 meters from Nezu Shrine. The one being Nezu Station which is accessible on the Tokyo Metro Chiyoda Line. The other is the Todai-Mae station, which is accessible on the Tokyo Metro Namboku Line. Make sure to check out my guide to Tokyo Discounts and Passes to help save yourself money when travelling to the festival and around Tokyo.
The garden itself is inaccessible to those using a wheelchair due to steps. While these steps are not steep, they may cause problems for those with mobility issues. There are no seats available in the garden, but there may be seating available within the temple grounds.
Below is a map of the Nezu area, showing Nezu Shrine.
Where to stay in Tokyo for the Bunyko Azalea Festival?
Tokyo has a wide range of accomodation available including hostels, apartments, and hotels, so there is something available for every budget and style of travel.
During my visits to Tokyo, I have enjoyed staying at the "Sotetsu Fresa Inn" in Ginza which is a nice little hotel that is reasonably priced – even for solo travels. When it comes to capsule hotels, I personally recommend nine hours Asakusa, which is a reasonably priced capsule hotel not too far from Asakusa's famous temple. If you love reading, why not try out Book And Bed, a library-themed capsule hotel located in Asakusa?