Copenhagen in winter, becomes a really picturesque winter wonderland. It's easily one of my favorite European cities to visit during the winter season. Despite the cold air, the city is such a charming place to visit during the winter with its frozen canals, cobblestone streets, and festive atmosphere. Just remember to wrap up warm.
If the cold does start getting into you, you can always warm up with some Gløgg by a fireplace or at a Christmas market. From outdoor ice skating to exploring Tivoli Gardens, to the amazing art museums and the delicious Christmas pastries there is no shortage of exciting winter experiences.
You May Also Like..
Get Cozy in a Hygge-Filled Cafe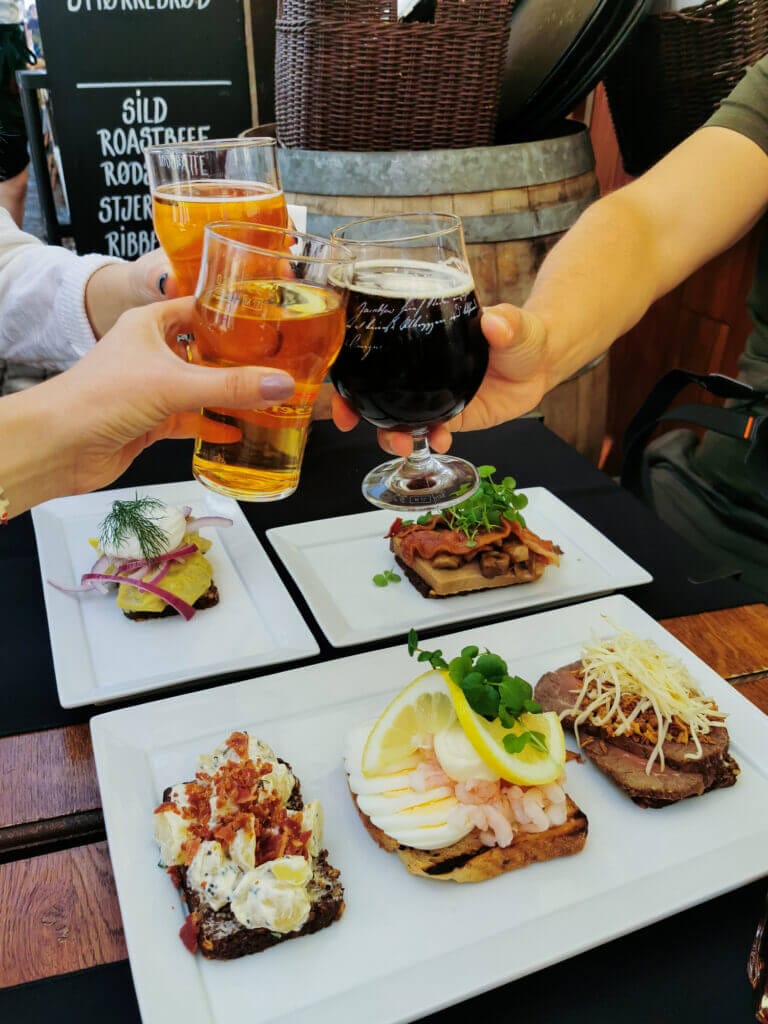 When the winter chill sets in, there's nothing quite like finding solace in a cozy, hygge-filled cafe. And Copenhagen has plenty to offer in this department. Picture yourself sitting in a charming cafe, sipping a warm cup of hot chocolate or Gløgg, while the soft glow of candlelight and the crackling of a fireplace create the perfect ambiance. This is what hygge is all about – finding comfort and coziness in the little things.
In Copenhagen, there are countless cafes that embody the essence of hygge. From trendy coffee shops to quaint tea houses, you'll find a variety of options to choose from. Some of my personal favorites include Cafe Norden, The Living Room, and Democratic Coffee. These cafes not only serve delicious food and drinks, but also provide a welcoming atmosphere where you can truly unwind and embrace the Danish concept of hygge.
Whether you're looking for a place to warm up after exploring the city or simply want to relax and soak in the cozy vibes, visiting a hygge-filled cafe in Copenhagen is a must. So grab a book, find a snug corner, and let the hygge spirit wash over you. It's the perfect way to experience Copenhagen in winter and truly appreciate the magic of this enchanting city.
Explore the Christmas Markets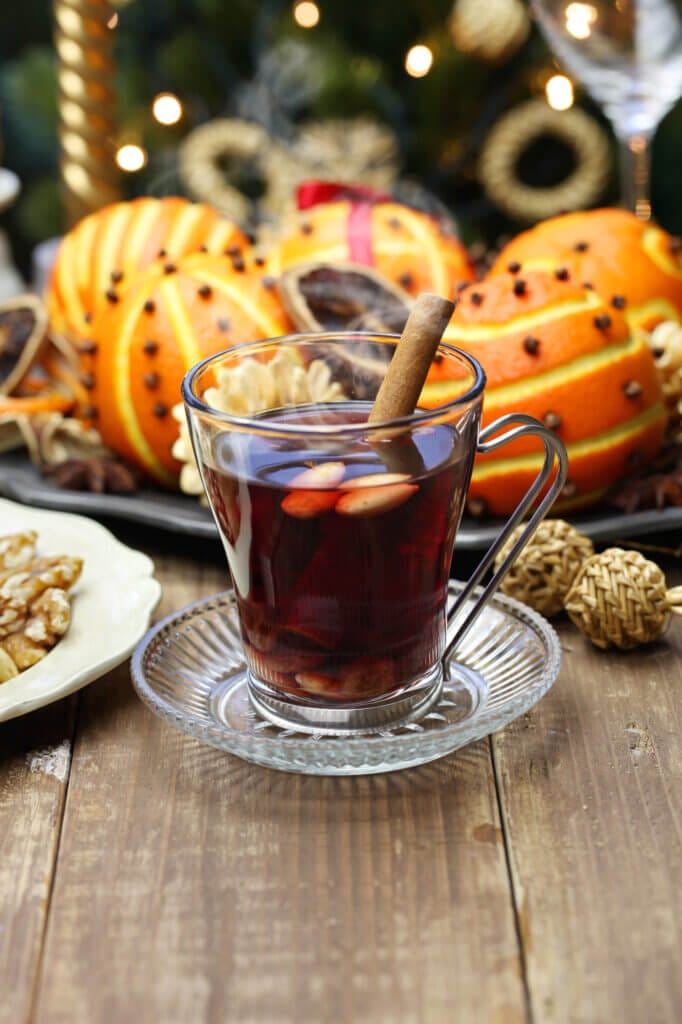 Copenhagen truly comes alive during the Christmas holidays, and one of the best ways to enjoy the festive atmosphere is by visiting the Christmas markets where you'll find twinkling lights, fragrant aromas, and stalls selling everything from handmade crafts to traditional Danish pastries..
One market I recommend you check out is the Christmas market at Nyhavn. You'll get to enjoy a stroll along the picturesque waterfront and browse through a variety of stalls selling Christmas ornaments, gifts, and delicious street food.
While at the markets, I recommend trying the traditional Danish "æbleskiver," a round pancake-like treat dusted with powdered sugar.
Another must-visit market is the one in Tivoli Gardens, which transforms into a winter wonderland during December. This enchanting amusement park is decked out in sparkling lights and festive decorations, creating a magical atmosphere that is perfect for families and couples alike. Here, you can explore the numerous stalls, enjoy exhilarating rides, and indulge in seasonal delicacies.
If you're looking for a unique experience, head to the market at Christiania, a self-proclaimed "free town" in Copenhagen. You'll find a more alternative and eclectic atmosphere, with stalls selling handmade crafts, vintage clothing, and organic food.
Exploring the Christmas markets in Copenhagen is an absolute must during your winter visit. Not only will you find unique gifts and souvenirs, but you'll also get a taste of the Danish holiday spirit and create lasting memories of your time in this magical city.
Take a Walking Tour with a Local Guide
If you're looking to truly immerse yourself in the magic of Copenhagen in winter, a walking tour with a local guide is an absolute must. While it's always fun to explore a new city on your own, having a knowledgeable local guide by your side can provide invaluable insight and tips. You'll also get to learn about the cities history and culture.
Copenhagen is a city filled with history, culture, and hidden gems, and a walking tour allows you to fully appreciate everything it has to offer. As you walk down the winding streets, your guide will point out the historical architecture and share stories about the city's past. Plus they can take you to the best viewpoints to admire the city's winter beauty, or even guide you to hidden cafes and shops that locals love.
One of the best walking tours is this 2-Hour tour that focuses on central Copenhagen. You'll get to see 15 of the cities best sights and get a good introduction to the city.
You could also take a small group hygge tour, that focuses on charming neighbourhoods and traditional foods. The tour lasts 3.5 hours and you'll get to learn about Danish culture and experience hygge.
Visit Tivoli Gardens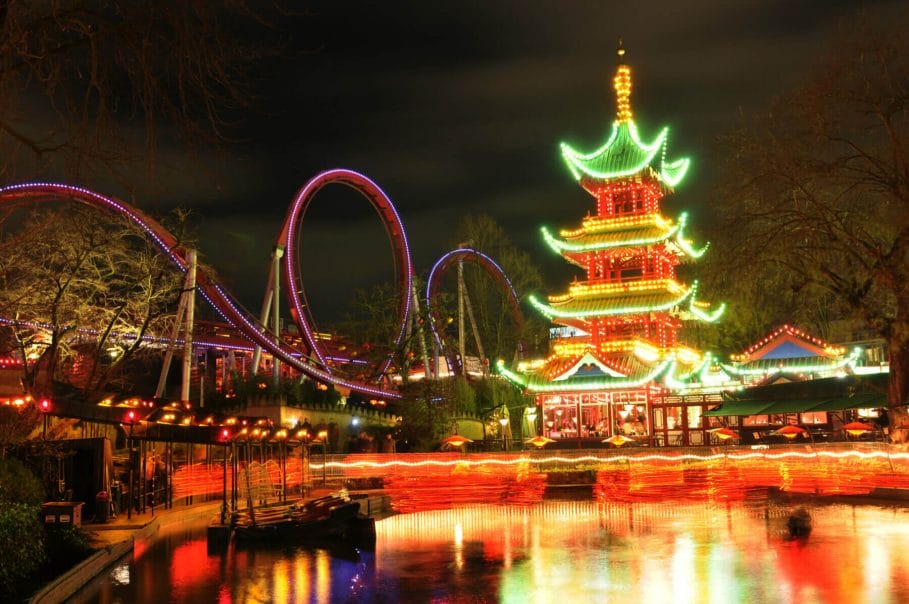 No winter trip to Copenhagen would be complete without a visit to the iconic Tivoli Gardens. This enchanting amusement park is transformed into a winter wonderland during the month of December, creating a magical atmosphere.
As you enter the park, you'll be greeted by sparkling lights, festive decorations, and a sense of excitement. Take a stroll through the park's beautifully landscaped gardens, adorned with thousands of twinkling lights, and marvel at the festive decorations.
Plus by visiting Tivoli Gardens in December you can visit the Tivoli Christmas market. Here, you can wander through rows of charming stalls, selling everything from handmade crafts to traditional Danish treats. Indulge in a warm cup of gløgg, or savor some delicious æbleskiver, a round pancake-like treat dusted with powdered sugar. The market is the perfect place to get gifts and souvenirs to bring back home.
There are also plenty of other things to do such as riding the rollercoasters, a Ferris wheel and The Golden Tower. There are also live performances and concerts. You have to book tickets for these events so I recommend checking their website to see what shows are on and booking tickets in advance.
Entry to Tivoli Gardens isn't free, and the standard entrance ticket doesn't include any rides. If you do want to go on the rides, I recommend getting the unlimited rides ticket. If you buy an entry-only ticket, you'll get to skip the line and have access to the Christmas market. You can then choose to pay for rides you'd like to go on separately.
You can get tickets to Tivoli Gardens here and an unlimited rides ticket here.
Indulge in Danish Comfort Food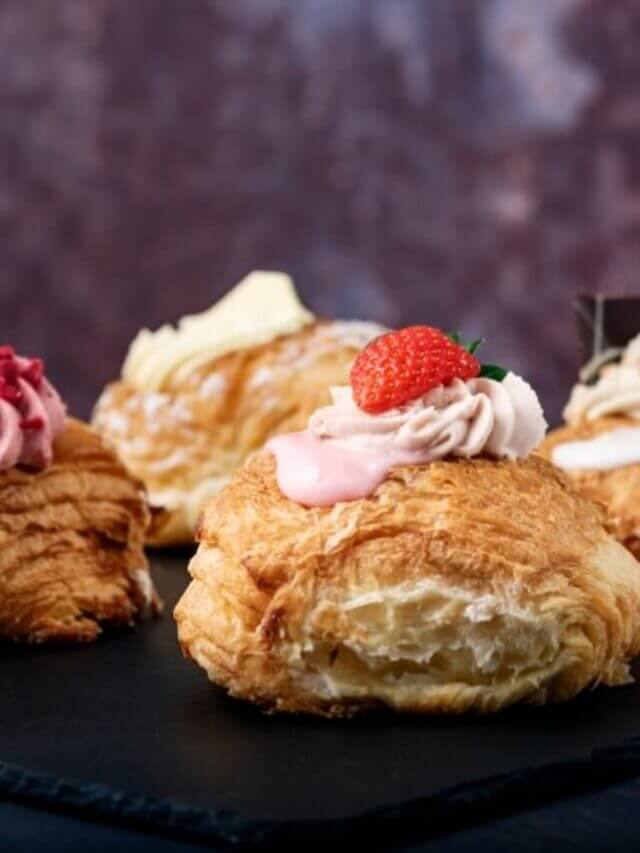 One of the best things about winter in Copenhagen is the opportunity to indulge in Danish comfort food. From hearty stews to warm pastries, the city offers a wide range of culinary delights that will warm you up from the inside out.
One of the must-try dishes is "smørrebrød," an open-faced sandwich piled high with a variety of toppings like pickled herring, smoked salmon, or roast beef. Pair it with a cup of hot mulled wine or a local beer, and you have the perfect meal to cozy up with on a cold winter day.
If you have a sweet tooth, don't miss out on trying "æbleskiver," a traditional Danish treat that is a staple during the holiday season. These round pancake-like pastries are served warm and dusted with powdered sugar. They are absolutely delicious and a true taste of Danish comfort food.
For something a bit heartier, try "stegt flæsk med persillesovs," a traditional Danish dish made with crispy fried pork belly served with a creamy parsley sauce. This dish is the ultimate comfort food and will leave you feeling satisfied and warm.
I also recommend enjoying a pastry at one of Copenhagen's best bakeries which will be selling their Christmas pastries throughout the winter. You could also try some of the year-round favorites such as hindbærsnitte (raspberry slices, a pastry with a raspberry filling, sugary coating and raspberry pieces on top) or romkugler (rum balls, a cakey ball infused with rums and covered in chocolate sprinkles).
Go Ice Skating at Frederiksberg Runddel
If you're looking for a fun and exhilarating winter activity in Copenhagen, then ice skating at Frederiksberg Runddel is a must. Imagine gliding across the ice, surrounded by the beautiful scenery of Frederiksberg Runddel, with the city's historic buildings as your backdrop. Plus it's free to skate!
Ice skating at Frederiksberg Runddel is suitable for all ages and skill levels, so whether you're a beginner or an experienced skater, you'll have a great time.
The rink opens on the last Saturday of November and closes on the last Sunday of February. If you do need to rent a pair of skates, it'll cost you 50 Danish Krone (about $7-8).
Visit The Christiansborg Palace
The Christiansborg Palace is a majestic palace, located on the island of Slotsholmen. The palace is not only a symbol of Danish power and royalty but also offers a wealth of history and culture for visitors to explore.
Step inside and immerse yourself in the grandeur of the palace's opulent rooms and exquisite architecture. As you wander through the halls, you'll discover beautifully decorated chambers, royal reception rooms, and even the opulent Queen's Library. Each room tells a story of Denmark's rich heritage and offers a glimpse into the lives of its past rulers.
While at the palace, be sure to explore the ruins of the ancient Bishop's Palace, The Royal Kitchen, and the Royal Stables, and the chapel. These historic sites offer a unique glimpse into the city's past and provide an opportunity to learn more about its architectural and cultural history.
I recommend allowing 3 hours to explore the whole palace, including the ruins, reception rooms, chapel, stables, and kitchen. But if you're short on time you can choose to visit just the reception rooms which still give you a great insight into the palace's history.
The Christiansborg Palace (and the Kitchen, Ruins etc) is included with the Copenhagen Pass along with 80+ other attractions. It's a great way to save money if you'll be visiting multiple attractions with the pass. Don't want the pass? You can buy entrance tickets here.
You can also visit The Christiansborg Palace as part of a guided tour, such as this private walking tour. An expert guide will lead you through the palace, offering a deep understanding of Denmark's history and culture. The tour also includes a walk around the city, where you'll get to see many of the best places to visit in Copenhagen such as Nyhvan. Book the tour here.
Need to book a flight?
I recommend using Expedia to find cheap flights. Compare multiple airlines to find the cheapest tickets.
See the City from Above at Christiansborg Palace Tower
For a breathtaking view of Copenhagen in winter, head to the Christiansborg Palace Tower. Perched high above the city, this tower offers panoramic vistas that will leave you in awe. As you ascend to the top, you'll be greeted with stunning views of the city's snow-covered rooftops, winding canals, and charming streets. It's the perfect vantage point to take in the winter beauty of Copenhagen.
Once you reach the observation deck, you'll be treated to an unobstructed view of the city's iconic landmarks, such as the spires of the Copenhagen Cathedral and the colorful facades of Nyhavn.
It's a truly magical sight that will make you appreciate the architectural wonders of this enchanting city.
In addition to the breathtaking views, the Christiansborg Palace Tower also offers a glimpse into Denmark's rich history. The tower is part of the Christiansborg Palace, which is home to the Danish Parliament, the Prime Minister's Office, and the Supreme Court.
The tower had to close due to water damage and is still closed as of September 2023. Check the visitor information here to see if it's open before you visit.
Try Skiing at CopenHill
Looking for a unique and fun winter activity? Located on top of a waste-to-energy power plant, this innovative ski slope provides breathtaking views of the city while offering slopes and jumps for skiers of all skill levels.
To hit the slopes at CopenHill, you'll need to get a SkiPass, which allows you access to the ski slope for a designated amount of time. Whether you're a beginner or an experienced skier, CopenHill caters to all skill levels with various slopes and jumps to challenge yourself on.
While at CopenHill I recommend taking a moment to pause and soak in the views of Copenhagen. You'll have a unique vantage point to take in the city's landmarks, charming canals, and picturesque rooftops covered in a blanket of winter snow.
If you don't have your own skis, don't worry. The ski pass includes hiring skis, boots, poles and a helmet. Just make sure to bring warm clothes including gloves, warm long pants, and a long-sleeved shirt + a sweater.
Admire Art at Ny Carlsberg Glyptotek
I highly recommend visiting the Ny Carlsberg Glyptotek Museum. This stunning museum houses an impressive collection of art, ranging from ancient Egyptian artifacts to modern masterpieces. Whether you're trying to escape the cold weather, rain or just want to see one of the best museums in Copenhagen the Glyptotek is a great choice. It's easily one of my favorite museums in Copenhagen and I can spend hours here, admiring the artwork.
Take a leisurely stroll through the museum's galleries and immerse yourself in the world of art. Marvel at the intricately detailed sculptures, admire the vibrant paintings and lose yourself in the stories told by each piece.
One of the highlights of Ny Carlsberg Glyptotek is the collection of Impressionist and Post-Impressionist art, featuring works by masters such as Monet, Renoir, and Van Gogh. The soft brushstrokes and vibrant colors of these paintings create a sense of warmth and joy, even in the midst of winter.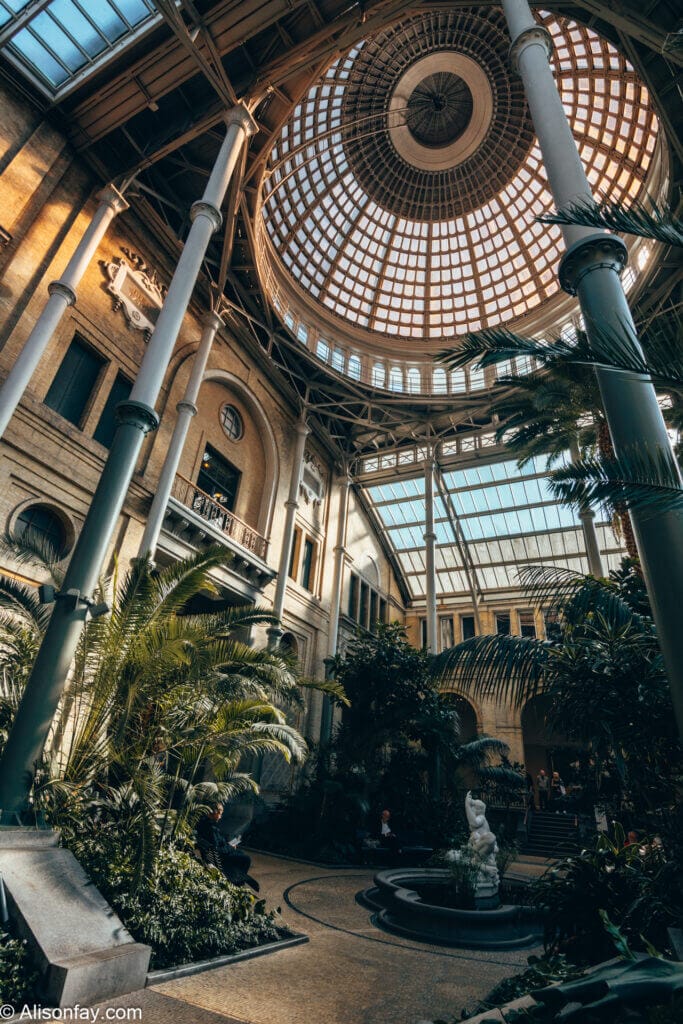 Don't miss the opportunity to visit the museum's Winter Garden, a serene oasis where you can escape the cold and bask in the beauty of exotic plants. The glass ceiling allows natural light to illuminate the space, creating a peaceful ambiance that is perfect for contemplation. The winter garden is easily one of my favorite parts of the museum and offers a great place to sit, and relax.
Ny Carlsberg Glyptotek is conveniently situated in the heart of Copenhagen, just south of Tivoli Gardens. Although there is an admission fee, you can save money by using the Copenhagen Card, which includes entry to the Glyptotek and many other museums. The museum also offers free admission on the last Wednesday of each month.
Other fun things to do in Copenhagen: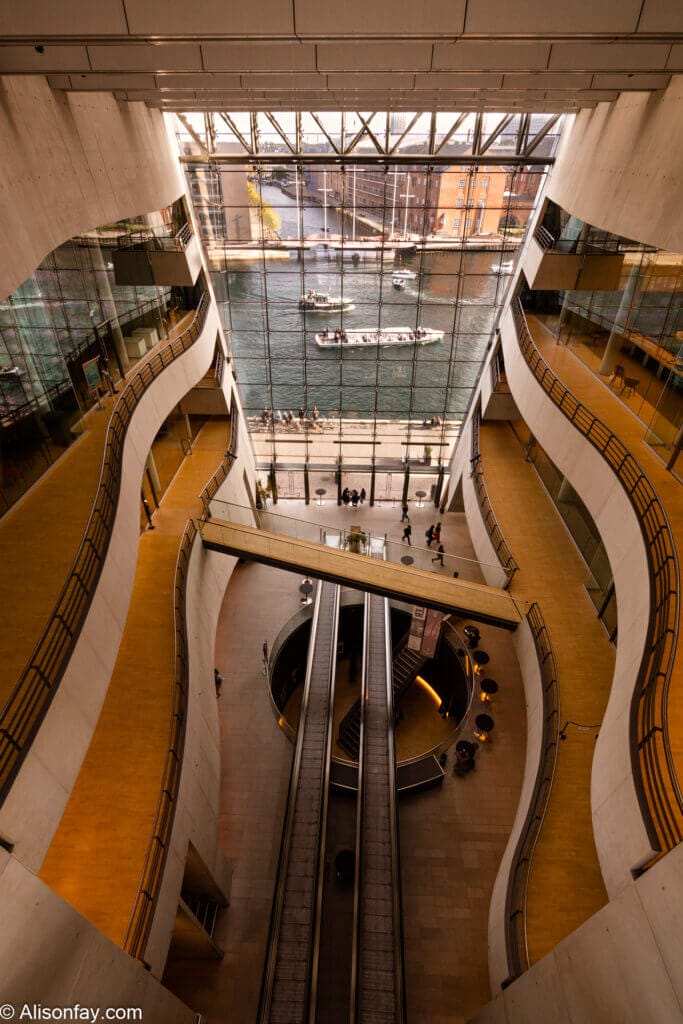 While in Copenhagen you might also enjoy some of these other places to see, most of which are included on the Copenhagen Card.
Vesterbro Beer & Neighborhood Tour: Get a taste of some of Coepnahgen's best beer in the Vesterbro neighborhood.
Visit the Copenhagen Main Library: Want to escape the cold? I recommend heading to the main library which is the largest library in Denmark. Located near the water's edge, the library has an interesting architecture. Once inside, take the elevator to the top floor and you'll get a cool view of the inside of the library. Outside you'll also find a mermaid statue.
Scandinavian Food & Drink Private Tour: Taste traditional Scandinavian food & discover some of the best places to eat in Copenhagen on this private food and drink tour.
Visit Lund and Malmö: Go on a guided tour, across the bridge to Sweden and visit Lund + Malmö for the day. You'll get to ride in a ferry boat, and see Hamlet's castle and the Øresund Bridge.
Take a bike tour around Copenhagen: This 3 hour bik tour will take you to many of the city's historical sights, and introduce you to Danish culture. You'll get a good introduction to the city and see what Copenhagen has to offer.
Visit the Immigration Museum (free): This museum covers over 500 years of migration history in Copenhagen. The museum is free to all visitors.
See The Little Mermaid + The Genetically Modified Little Mermaid statues: You may have heart that Copenhagen has The Little Mermaid statue but did you know there's also a Genetically Modified Little Mermaid statue? Both are located in the seafront area, the Little Mermaid being next to Kastellet and the Genetically Modified version being near where the cruises dock.
You should also make sure to get a sim card when you arrive in Copenhagen. Check out my guide to the best Danish sim card (or eSim) here to avoid being overcharged.