Liverpool is a great city that is full of culture, and history, located in the North West of England. Liverpool is mostly known for The Beetles, Cilla Black and its football teams (Everton F.C and Liverpool F.C). With links to the industrial revolution and the oldest Chinese community in Europe, this city is full of history and has a diverse culture. Liverpool is also home to the first, and the only gay quarter in the UK, with Pride, Trans pride events plus a festival – Homotopia taking place each year. So If you're a member of the LGBTQ+ community, Liverpool is a great place to visit as you'll find plenty of welcoming, safe places to visit.
In this guide, I cover the top things to see and do in Liverpool.
The Cavern Club
Visiting The Cavern Club is a must when you visit Liverpool. Having cultivated different talents such as The Beatles, The Who, The Kinks, The Rolling Stones, and the Arctic Monkeys, it became a hot spot for emerging talent and an icon in world music. Here you can drink, and enjoy the lively atmosphere whilst listening to live music every day of the week. There's different events held throughout the week (some requiring an entrance fee). You can also enjoy browsing The Beatles memorabilia that is on display at the back of the club.
You can also visit The Cavern Club as part of guided tour of Liverpool that'll take you to many of the different sights that influenced The Beatles, and other sights that are dedicated to their history and their life in Liverpool. You can book tickets online for this tour here.
Note: Disability access to The Cavern Club sucks. If you're disabled, you might find visiting The Cavern Club isn't possible as it's only accessible using stairs that are quite awkward to walk down. I managed it along with some other disabled friends, but this wasn't without difficulty and it took us 20+ minutes to get down the stairs and coming back up was worse. Once in the club, seats are limited – with most being bar stools so you might find yourself a bit stuck when it comes to sitting down. We had to arrive early, and have one of the non-disabled people in our party head down and grab us seats otherwise we'd have had to leave.
The Albert Dock
The Royal Albert Dock makes up part of Liverpool's Maritime Mercantile City. This historic heart of Liverpool has tons to offer such as the Merseyside Maritime Museum, and the Tate Liverpool art gallery which both offer free entry to a range of exhibits. Plus, they both have a good level of accessibility for those visual and hearing impairments, dyslexia, autism, and wheelchairs users.
There are tons of independent shops, and great places to eat dotted around the dock and I recommend checking these out. A range of events is held throughout the year which can be found here. The dock itself has a decent level of wheelchair access, but access to some shops may vary but there's still a good range of shops you can enjoy.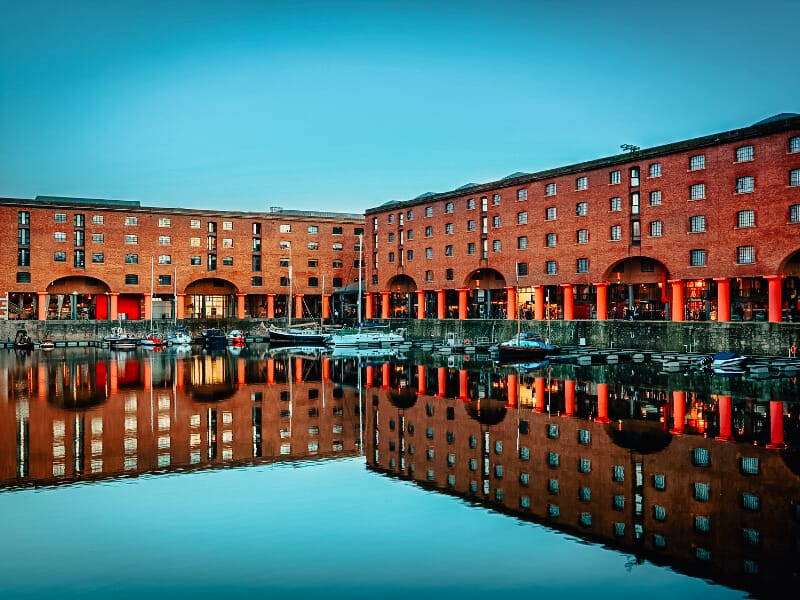 A great way to experience the Albert Dock is by taking a guided walking tour that visits many of Liverpool's historical sights including the Albert Dock. This half day walking tour, will give you a taste of what Liverpool has to offer while learning about Liverpool's history and culture.
You could also spot the Albert Dock from the water, during a Mersey River Cruise. This 50-minute cruise takes you past many of Liverpool's sights that are viewable from the water, including the Royal Liver Building, Liverpool Cathedral and of course the Albert Dock.
The World Museum
Liverpool's World Museum was originally established in 1851 in this city of international trade and travel, and it houses many fantastic and pieces from all over the globe like different exhibits from Egypt and Sudan. There are also displays focusing on ethnology, space, earth, and nature and time. The World Museum is without a doubt the best place to go if you want to delve into the past while enjoying your holiday.
For Football fans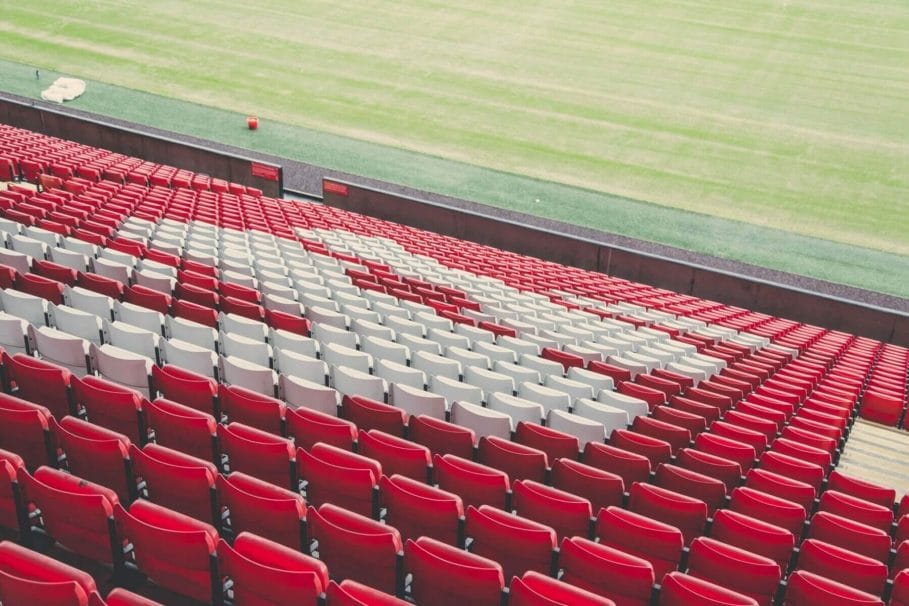 Liverpool is home to Liverpool FC and Everton FC, and if you love football then you've come to the right place. Whilst visiting Liverpool I really recommend football fans visit one of Liverpool's football stadiums.
You can pick between Anfield which is home to Liverpool FC and Goodison Park which is home to Everton FC. Even if you're not a fan of either team, you'll be sure to enjoy exploring the stadiums and learning about Liverpool's football culture.
If you visit Anfield Stadium you can take a behind-the-scenes tour, where you'll walk down the Player's Tunnel and visit the Away Team Dressing Room. You'll also get access to the LFC Story Museum included with your tour as well, plus you can buy some souvenirs in the store after. The Anfield stadium tour is wheelchair accessible. They supply you with an audio guide so if you're Deaf or Hard of Hearing you might need to ask them about an alternative format.
Goodison Park also offers behind-the-scene tours that can be booked via their website here. For the Goodison Park tours you'll get to see the Directors' Box, the changing rooms (both home and away), the hospitality lounges and learn about the clubs history. If you have any accessibility requirements, they ask you to contact them before booking to discuss this. I recommend doing this just to ensure everything will be suitable for you and your group.
Walker Art Gallery
This gallery is the National Gallery of the North and is a famous gallery situated across from Lime Street station on William Brown Street. The neo-classical Walker Gallery has an extensive collection of artworks varying from contemporary works from Lucien Freud and David Hockney to years of Pre-Raphaelite works of Rembrandt and Degas.
Liverpool Chinatown
Liverpool is home to the oldest Chinatown in Europe. Liverpool Chinatown is full of Chinese-style architecture, including The Imperial Arch on Nelson Street. The Imperial Arch is the largest outside of China, standing at 13.5 meters (44feet) tall. The archway is guarded by two bronze lions, which were placed with the principles of Feng Shui.
The arch was made in Shanghai and gifted to Liverpool in 2000. The archway was created after years of cooperation between Liverpool Chinatown Business Association, Liverpool Rope Walks, Liverpool City Council and Liverpool Chamber of Commerce.
Liverpool Cathedral
Liverpool Cathedral is Britain's largest cathedral. Located on St James's Mount, the Cathedral features the tallest tower in Liverpool, offering spectacular panoramic views across the city. Inside the church, you will find some stunning stained glassed windows, along with the world's highest and widest Gothic arches. The Cathedral is home to the UK's largest organ and the world's heaviest and highest peal of bells.
The Cathedral itself is free, but for £5.50 (for adults, £4.50 for concessions) you can access the tower, and get an audio-guided tour of the Cathedral. The Cathedral is open from 10 am until 5 pm, Monday to Friday. Saturday's it is open 9 am until 5 pm. Sunday's the church is open 12noon until 4 pm.
Cruise along the River Merseyside
Take a hop-on hop-off boat ride on the River Merseyside, which gives you views of some of Liverpool's best landmarks. An audio guide on board will teach you the history as you cruise along the river. Hop off the boat at any of its stops to explore the landmarks up close, then hop back on when you're done.
The tour is limited to 25 people so make sure you book early. You can buy your tickets online here.
See The Beatles Statue
The Beatles Statue is located on Liverpool's Pierhead. The statue was donated by the Cavern Club, to coincide with the 50th anniversary of what the Beatles' last played in Liverpool, at the Liverpool Empire.
Those are just 9 of literally hundreds of great things to do in Liverpool. If these options don't appeal to you, others will. Liverpool truly has something for everyone.
Play some games at a VR Arcade
If you're looking for something a little bit different to do while in Liverpool, then why not try out some VR (virtual reality) games? VR games allow you to become more immersed in the experience, and create a more interesting & enjoyable experience than the standard video game. At home VR setups can cost thousands, but, you can experience a range of VR games yourself, for a lot less at an arcade.
Not quite sure if it's for you? Then check this review of Liverpool's VR Here arcade.
Learn about the Beatles at "The Beatles Story"
Find out everything you've ever wanted to know about The Beatles and their music. Located just a few minutes from downtown Liverpool in the Cavern Quarter is The Beatles Story, a museum that chronicles one of the greatest bands in music history with stunning exhibits and interactive displays. If you want an insider's look at John Lennon, Paul McCartney, George Harrison and Ringo Starr's hometown of Liverpool, The Beatles Story is a great place to start.
Checkout the British Music Experience
If you're a fan of The Beatles this is another must-visit museum that includes artefacts from The Beatles' career including stage costumes worn by John Lennon on his last appearance on The Ed Sullivan Show. The British Music Experience also includes artefacts from The Rolling Stones, Bowie, Spice Girls, Adele, Oasis, The X-Factor and more. There's a range of exhibits including audiovisual experiences and hologram performances from some of the best British bands and musicians.
Visit The Tate Liverpool Art Gallery
For art lovers, Tate Liverpool is one of the must-visit attractions in Liverpool. Home to an extensive collection of modern art, Tate Liverpool is located right on downtown's waterfront and is only a short walk from many hotels. The gallery houses modern and contemporary works by international artists. These include Picasso's Family of Saltimbanques (1905), Matisse's painting of his wife Le bonheur de Vivre (1905) and some works by Duchamp.
Visit the Merseyside Maritime Museum
The Merseyside Maritime Museum is home to an impressive collection of vessels and is located near Pier Head in downtown Liverpool. Entry into both exhibitions at The Merseyside Maritime Museum is free of charge, and the museum is one of the best free museums in Liverpool.
Located on Albert Dock, it features six floors of exhibits, exhibitions and hands-on activities that provide an insightful look into life at sea. You'll find yourself immersed in ship models and detailed artefacts from around 5,000 years ago all the way up to today's modern ships. Other highlights include grand nautical paintings by famous maritime artists and a replica 19th-century warship.
Enjoy the view over Liverpool from St. John's Beacon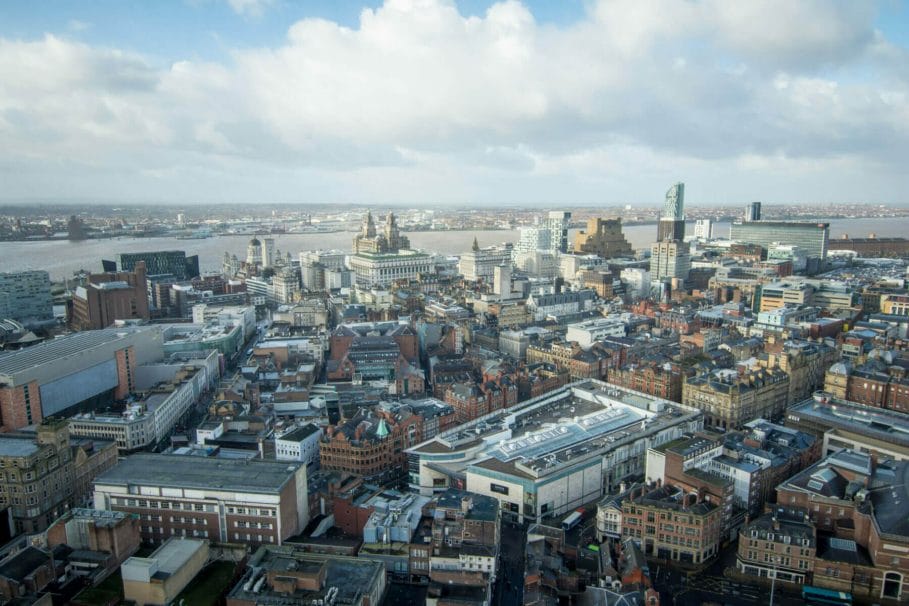 If you're looking for a great view over Liverpool, look no further than The Radio City Tower, also known as St. John's Beacon. At 135 meters high (443 feet), it offers one of the best views of both surrounding areas and inside the city. While there are many other local landmarks that are worth visiting, make sure you don't miss out on viewing them from Radio City Tower. To book tickets, visit the St. John's Beacon website.
16. Enjoy live music and comedy at The Rubber Soul Complex
The Rubber Soul Complex on Mathew Street has bars offering live music every night of the week plus live comedy shows on the weekend. At The Rubber Soul Complex, you'll find Rubber Soul, Kaiserkeller, Route 66, Eric's Live and Heaven.
Each bar offers a different atmosphere and theme
Rubber Soul, offers a range of live music throughout both the day and evening. When Liverpool and Everton are playing you'll also be able to watch the football here, while enjoying some reasonably priced beers.
Kaiserkeller is a German Bavarian bar with an Oompah band playing on Fridays and Saturdays.
Heaven is an LGBTQ friendly nightclub, that stays open to 7 am on weekends and 6 am on weekdays. With DJ's playing every night and events hosted throughout the year, Heaven is a great place to pop by if you're part of the LGBTQ community.
Route 66 has live acoustic acts on weekends, and live piano shows.
Eric's Live has hosted some famous bands over the years, such as U2 and The Jam. They now have cover bands playing every weeknight and solo acoustic nights in the evenings.
Visit The Strawberry Fields
For Beatles fans, visiting Strawberry Field is a must. This former Salvation Army orphanage was located near John Lennon's home and where he played as a child with children living in the orphanage. The home was the inspiration for the song, Strawberry Fields Forever.
While the original orphanage has been closed down, it's now home to an exhibition that lets you learn more about how the orphanage was connected to The Beatles. I recommend taking a tour with a media guide, that let's you skip the lines so you don't have to waste your vacation queueing. You could take a Beatles tour of Liverpool by taxi, that will stop by many locations including Strawberry Fields.
Take a tour of Liverpool
There's a range of tours available to help you explore Liverpool. From boat cruises along the Merseyside River to tours of Liverpool's Football Stadium, and Open-top sightseeing bus tours. There are tours suitable for everyone, no matter your party size or interests.
If you're looking for other places to combine with your visit to Liverpool, why not check out the beautiful city of York? About 2 hours away by train, this historical English city has tons to offer and makes for an enjoyable day or weekend trip. Or why not take a day trip and visit Yorkshire or the Lake District to discover some of Englands most beautiful scenic areas? You could also head over to Wales, and take a day trip tour that lets you discover the beautiful landscapes in Snowdonia and Conwy Castle.
More Travel Tips & Resources