As you are probably already aware there are TONS of travel apps out there, and the majority of which are not that great. This could cause you to have a lot of bad experiences, waste time and even money. To help save you having this hassle I've put together a list of what I found to be the best free travel apps available for your Android or iOS device and the best thing is, they're all free!
All the apps on this list of the best free apps for travelling have been tried and tested, and I can personally recommend them.  As always, I will never recommend a product of any kind unless it is something I am happy to use myself.
The best free apps for travelling
Maps.me
Maps.me is an offline map and navigation app that is perfect for travel. The app allows you to download maps for each area you are visiting, and navigate using your phones GPS without requiring internet access. Maps.me support's navigation by car or on foot. You can also search for nearby attractions, toilets, shops etc and bookmark locations to easily look them up again later on.
Maps.me is available on Android and iOS.
Trabee Pocket
Trabee Pocket is a travel expenses management app that helps you stick to a budget when travelling. By recording all your expenses in Trabee Pocket, and your overall budget, you can make sure you do not overspend while travelling and have enough money for the things you plan on doing. The app is free, but if you want to get access to multiple currency support and customisable categories you will need to upgrade to the premium version.
Trabee Pocket is available on Android and iOS.
TripIt
TripIt is a free travel organisation app that lets you create travel itineraries and save important information such as boarding passes for offline use. The great thing about TripIt that makes it better than similar apps, is that you do not have to manually enter all your booking information. The app lets you forward your confirmation e-mails for hotel and flight bookings to them via e-mail and it will automatically add them to your itinerary. You can connect TripIt to some of the other apps I recommend in this list which makes it even better! There is a paid version of the app for $49 a year, but for the majority of people, the free version is good enough.
TripIt is available on Android and iOS.
XE Currency Converter
Checking exchange rates when you travel is important to make sure you're getting the best deals possible and it also helps with budgeting. There are tons of currency converters out there but my favourite is XE Currency Converter. What I love about this converter and what makes it better than others is that let it stores the latest exchange rate information for offline use. This is super handy when you know your internet access is going to be limited. While you are online, it refreshes the live rates every minute so you know what the current wholesale rate is. There is a paid version that lets you track more currencies at once but the free version of the app is suitable for most travellers.
XE Currency Converter is available on Android and iOS.
GateGuru
GateGuru is great, as it lets you view all the information relating to your airport to make your flight go smoother. This includes the security wait times, where to eat and shop, what services are available. It has support for TripIT and Kayak Itineraries so you can link it up to the TripIt app recommended above! Plus it has reviews and tips from other travellers. As of June 2018 the app covers 125 USA based airports, 17 Canadian airports, 31 European airports, 29 Asian airports and 2 Australian airports.
GateGuru is available on Android and iOS.
PackPoint
Whether you're a last-minute packer like me, or just love being organised, PackPoint can help. PackPoint let's you create travel packing lists and organise them depending on the type of travel, type of activities, the weather, whether you're willing to repeat what you wear, laundry access etc. Plus you can connect it to TripIt so you can easily create lists for each of your TripIt itineraries.
PackPoint is available on Android and iOS.
Tricount
If you are travelling in a group and need to calculate who owe's what to whom, then this app is perfect. It let's split and share your bills with friends. Add expenses, and calculate who owes what. Split bills evenly, or unevenly, it's up to you. Tricount works online or offline making it another great app for use when you can't get online.
Tricount is available on Android and iOS.
Revolut
Revolut is a mobile-banking app that offers a free GBP and Euro bank account, free international transfers, free global ATM withdrawals (to a certain amount per month), buying and selling of cryptocurrencies, a debit card for a low delivery fee, excellent exchange rates and more. The best thing Revolut offers for travellers is their Debit Card that uses your Revolut balance, the exchange rate at that day's wholesale rate, combined with the free ATM withdrawals. For example, during my time in Japan, I was able to get 152 yen for £1 GBP with Revolut. Whereas one of my normal banks only offered me 150 yen to the GBP while charging me a minimum of £5 plus 2.5% for ATM withdrawals!
There is a 400 euro cap (at the time of writing) on free ATM withdrawals but you can upgrade your account for a monthly fee to lift this limit, which unlike other apps I mention I recommend doing too frequent international travellers. Upgrading your account also unlocks benefits such as travel insurance. Revolut also helps you save money by letting you set a monthly budget, and as a change saving feature called a Vault. This feature will save the difference between the amount you paid for an item and the nearest whole number, e.g. when you buy an item at $4.63 you save $0.07 to your vault.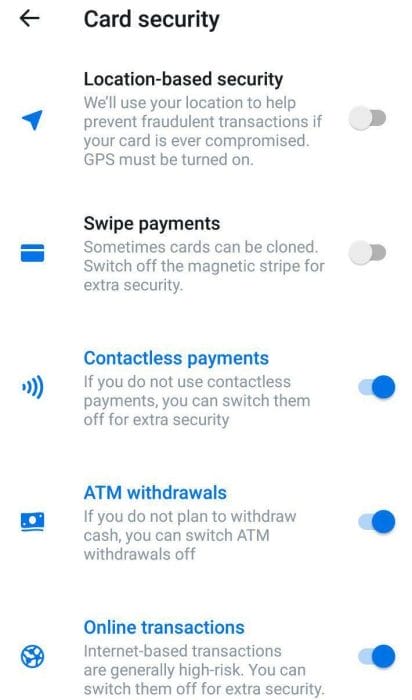 Another great thing about Revolut is their anti-fraud features such as allowing you to check where the card is used, freeze the card from being used yourself and better monitoring than most banks (At least in the UK). They offer instant updates when you have internet access, and soon as you carry out a transaction or receive funds you will receive a notification on your phone!
Revolut is available for Android and iOS.
To get a Revolut account and download their app, visit the Revolut website.
Turo
Turo can be described as the Airbnb for cars. It is a peer-to-peer car sharing app, that lets you book any car you want from local hosts in over 5000 cities and from 300 airports. It also allows you to become a host, and earn money to help offset the cost of owning a car. Turo claims that booking cars from their local hosts costs 30% less than standard car rental agencies, and during my time using Turo I have found this to be the case.
Turo is available on Android and iOS.
Trover
Trover is a photo-sharing app that uses geo-tagged photos to help users locate experiences and places around them. You may wonder what's the point in Trover if you're already using Instagram. I love Instagram but I find that Trover allows you to discover places around you much more easily, as it is has focused on the geo-tagging feature more than Instagram has.
Trover is available for Android and iOS.
Moovit
Chances are, at some time during your travels you will be reliant on public transport. This is where Moovit comes in handy, as this app acts as your personal assistant for public transport in over 80 different countries. Moovit integrates bus, metro, subways and train times for 80 different countries, including the UK, USA, Canada, Australia, Spain, Italy and France. Rather than having to download different travel apps for each country, download Moovit and safe yourself the faff and space on your phone.
Moovit is available on Android and iOS.
Airbnb
You have most likely heard of Airbnb, so you may wonder why it is on the list? Well, Airbnb is still a great money saving website and app when it comes to finding accommodation. Airbnb has added accessibility search features, so if you or anyone in your travel party has a disability you can help ensure you book an accessible room or property. Airbnb is great for both short and long-term stays, especially as more rental companies that offer long-term let's start using Airbnb to target foreigners.
You can sign up for Airbnb and get their app for Android or iOS here.
Google Translate
Language barriers can be anything from a slight irritation to a major problem when travelling. To help you get past this issue, I recommend downloading Google Translate, along with the required language packs to perform offline translations when you do not have internet access. Just be aware that offline translations can be quite poor for certain languages such as Japanese, but it is still better than having no translation options available.
Google Translate is available for Android and iOS.
WiFi Finding Apps
Finding WiFi while travelling can be quite time-consuming so I recommend grabbing one of the WiFi finding apps linked below. For Android, there's WiFi Finder – Free WiFi Map that lets you download an offline map so you can find WiFi without internet access. This app has verified the public WiFi's available, so you won't have to sift through hundreds of outdated or private WiFi's. For iOS, there is WiFi Map – Get Free Internet. This app has over 100 million networks worldwide, with hotspots, passwords and WiFi's added by the users of the app. The app also supports offline locating of WiFi spots by downloading cities ahead of time.
Download WiFi Finder – Free WiFi Map for Android
Download WiFi Map – Get Free Internet for iOS
I hope you found the list useful, and that these apps make travelling easier. If you found this guide useful then why not check out my guide to the best travel apps for Japan? or learn how to find the best travel photography locations?
If you found this useful, please share it on Pinterest.