London is one of the most exciting cities in the world, and there are many great tours to take advantage of. Whether you're interested in visiting iconic landmarks like Big Ben or seeking out hidden gems, the best London tours can help you discover new places and experiences.
From guided walking tours of famous neighborhoods such as Notting Hill and Covent Garden to hop-on hop-off bus tours that provide a comprehensive overview of the city, there are a variety of tour options available for every traveler. Additionally, many companies offer customized private tours to ensure visitors get exactly what they want out of their time in London. With so many fantastic options available, it's easy to find the perfect tour for your needs.
Whether you're looking for things to do in London with friends, family, as a couple or as a solo traveler this list of the best tours of London will give you some ideas as to which tours you could consider booking for yout trip to London.
London by Night Sightseeing Open-Top Bus Tour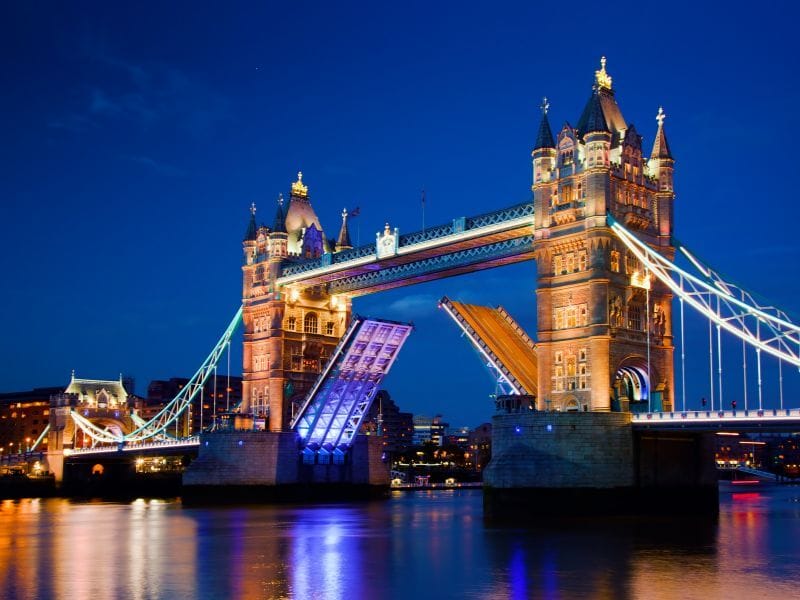 The London by Night Sightseeing Tour is a great way of seeing how this amazing London comes alive at night and is perfect for those who are only in London for one or two nights. You'll get to see some of London's most iconic sights such as Big Ben, the London Eye and Tower Bridge, lit up at night. The tour bus will take you through areas of London that are known for their nightlife such as Piccadilly Circus and Trafalgar Square. With experienced guides on hand to provide interesting historical facts about each landmark, you'll have a memorable evening exploring the wonders of London from atop an open-top bus.
Jack the Ripper Walking Tour
If you're fascinated by the infamous Jack the Ripper, or just want to learn more about the serial killer, then you could consider booking the Jack the Ripper Ripper Vision Walking Tour. This guided walking tour takes you on a journey through London's most notorious murder sites, and provides an in-depth look at the case and the suspects.
On this guided tour, you'll follow a trail of clues left by Scotland Yard and learn about witness accounts that identify Jack as John Pizer aka Leather Apron. You'll also hear firsthand testimonies from women who worked along his path of terror, bringing to life what it was like to live through these frightening times. And best of all, you'll be given your very own investigation pack so you can investigate as much as you please! All tours are conducted by an experienced guide, so you can be sure to have a great experience.
Tottenham Hotspur Stadium Tour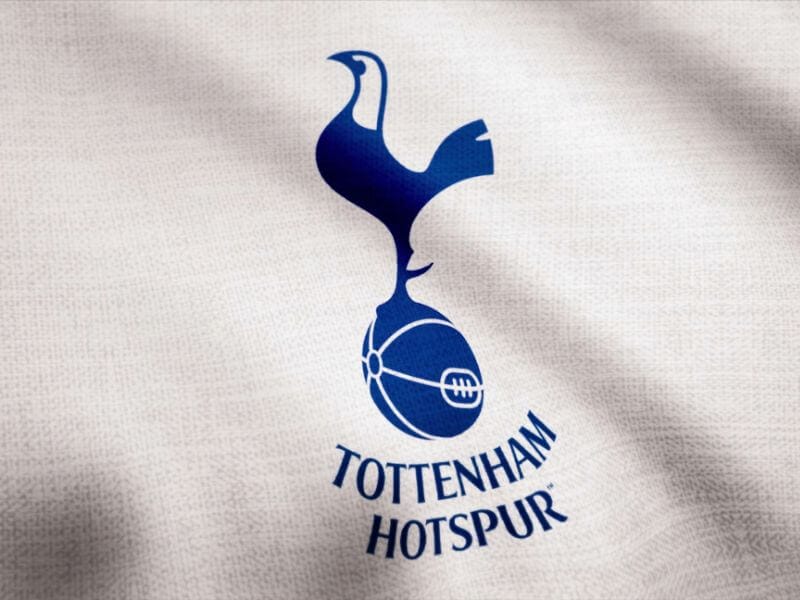 If you're a football (soccer) fan, a Tottenham Hotspur Stadium Tour is an experience that you won't forget. From visiting the changing rooms and media centre to seeing behind-the-scenes areas that are usually off-limits to fans, you will get a unique insight into the inner workings of Spurs and their passionate fans. In addition, you can also take photos with some of the trophies they have won over their long history.
The tour price begins at £27 ($33.16 USD) per person. I recommend booking early to guarantee your spot as they can sell out fast.
50-Minute River Thames Speedboat RIB Tour
Speedboat tours of London are a terrific way to see some of the city's most iconic landmarks like Tower Bridge and St. Paul's Cathedral. The tour begins at Embankment Pier and lasts 50 minutes. Enjoy taking in the sights whilst listening to the informal commentary and James Bond theme music.
Big Bus Tour of London
The London Big Bus Open-Top Hop-on, Hop-off Sightseeing Tour is the perfect way to explore the city and its many iconic sights. With three different routes, covering over 45 stops you can get a great overview of the city and discover some of its most famous attractions. This double decker bus tour, has an open top roof so you can enjoy spotting different London attractions. An audio guide in 5 different languages – Spanish, French, German, Italian, English, is included in the tour..
You'll be able to hop on and off at any of the convenient stops along the route. Enjoy amazing views of landmarks around London such as Buckingham Palace, Tower Bridge and Westminster Abbey.
Tickets can be bought as a single day pass or a 1-, 2- or 3-day pass—the more days you buy, the cheaper each ticket is. Tickets also include a 45-minute boat ride that goes between the Tower of London and Westminster. You'll be able to spot different places in London such as the Tate Modern, London Bridge, and Shakespeare's Globe from the boat. You'll also get to enjoy 3 live guided walking tours. If you purchase the Premium or Deluxe ticket you also get to enjoy a panoramic evening tour, where you can hop on the bus for a tour past London's top landmarks as the sun begins to set.
Ghost Walking Tour and River Thames Boat Ride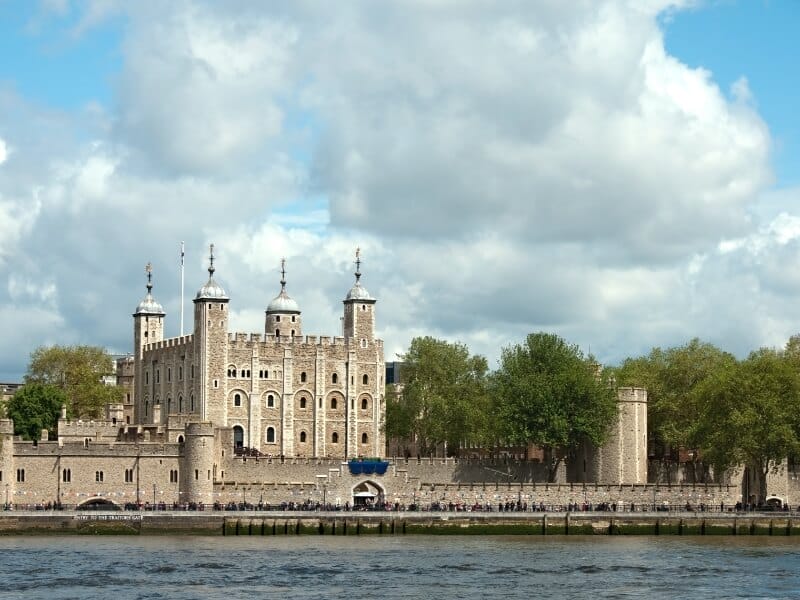 If you're looking for a ghost tour, you could consider this ghost walking tour that include's a boat ride along the River Thames. During this tour, you'll visit some of London's histortical sights (such as Westminster), and learn about the dark, ghostly history behind these locations. You'll travel on a boat along the River Thames, and visit some of London's royal parks before finishing at The Tower of London, which is one of the main hotspots for paranormal activity in London due to it's ghastly history.
Just remember to wear some good walking shoes as this tour does involve a fair bit of walking.
Little Venice to Camden Canal Boat Ride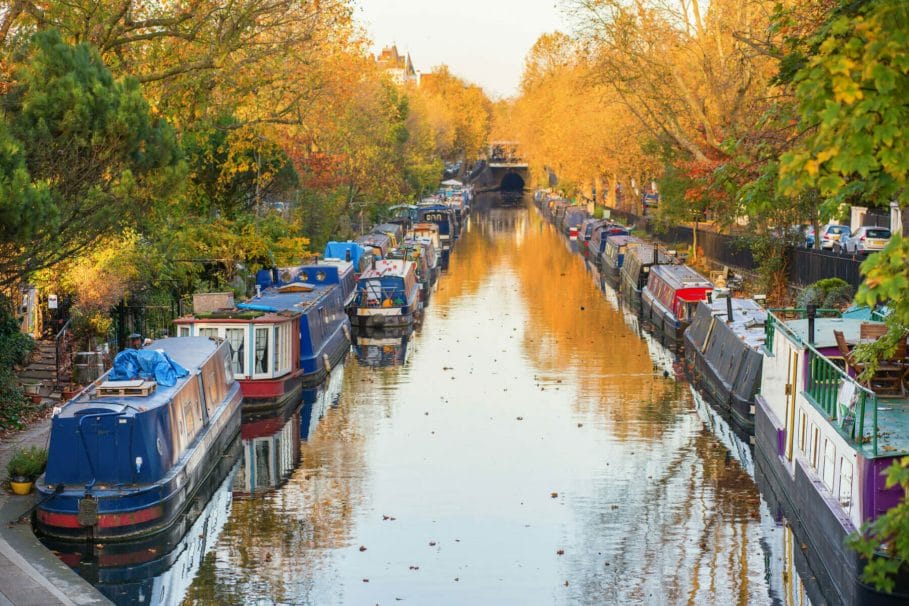 Take a canal boat trip to Camden Lock and explore some of London's greatest cultural centers on a sightseeing cruise. Enjoy gorgeous views along Regent's Canal whilst you learn about the history of the canals. You'll pass under the Maida Hill Tunnel, a 249 meter long straight tunnel that was built back in the 1800s and played an important role in helping transport goods around Victorian London. You'll also pass by Regent's Park, which is home to London Zoo and pass the stately homes that line the canals.
Once you're in Camden, you will be amazed at all the incredible sights and experiences this vibrant area of London has to offer. The world-renowned Camden Market is a must-visit for anyone looking for an unforgettable experience. Here, you can explore hundreds of stalls selling everything from vintage clothing to street food and handmade crafts. This market is not only full of interesting and unique items; it also provides an insight into the culture of the city through its many music performances, restaurants and bars.
If you're an Amy Winehouse fan, make sure to visit the Amy Winehouse statue at the Stables Market. If you'd like something sweet to eat, I recommend getting Philipino icecream at Mamasons. It's a lil bit pricy but the icecream tastes amazing.
Harry Potter Studio Tour (and a trip to Oxford)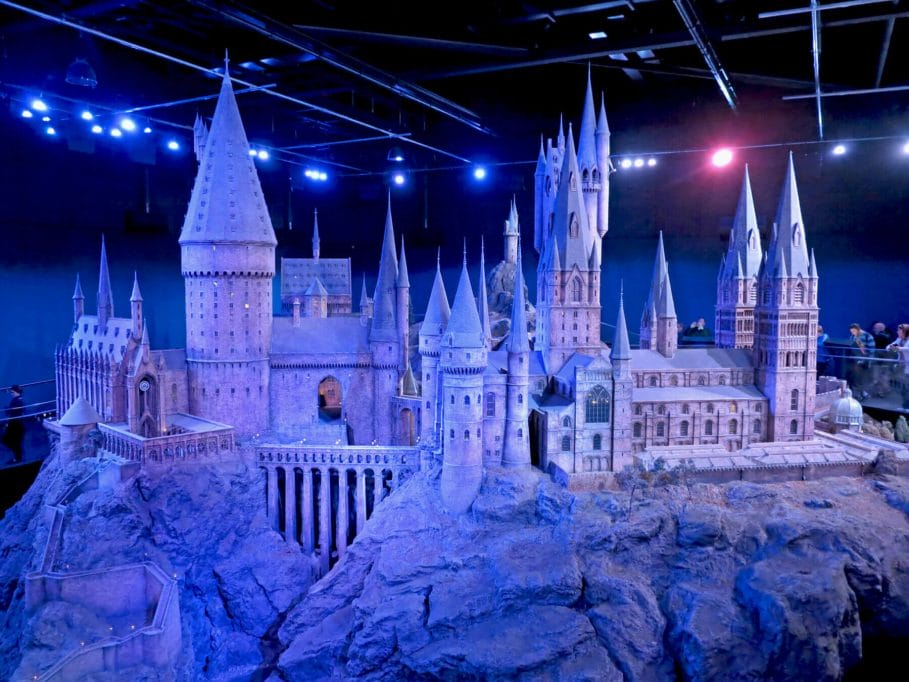 Explore England's history and Harry Potter culture in a day with this combined Harry Potter Studio Tour & Oxford Day Tour from London.
You'll begin your day with a visit to Oxford, where you'll get to some of the University of Oxford's popular and famous landmarks such as Christ Church College and the Bodleian Library. Afterwards, you'll head to the Warner Bros. Studio where you'll tour the Harry Potter Studios.
Afterwards, you'll head to the Warner Bros. Studio for a thrilling experience that will take you right into the magical world of Harry Potter. You'll get to explore the iconic sets and relive all your favorite moments from the movies. The tour includes a visit to the Great Hall, Dumbledore's office, Hagrid's hut and much more. You'll also get to see a variety of props and costumes used in the films as well as learn how some of the amazing special effects were created. It's an unforgettable experience that no Potter fan should miss!
You can also choos to skip the trip to Oxford and only visit the Harry Potter Studios. A tour that'll pick you up from London and transport you to the Warner Bros Studios can be booked here.
Afternoon Tea Bus with a Glass of Prosecco
The Afternoon Tea Bus with Panoramic Tour option offers a fun and fresh way to experience your favorite sights in town. You'll be able to see landmarks such as the London Eye, Tower of London and St. Paul's Cathedral while being served a selection of sandwiches, cakes, and drinks. For adults, the tour will include a glass of prosecco.
London Eye & River Cruise
The London Eye River Cruise is a great way to see the city from an entirely different perspective. The cruise takes you along the Thames, where you can explore some of the most iconic spots in London. As you journey along the river, you'll get a unique view of some of the city's most iconic landmarks, such as Big Ben and Westminster Abbey. The cruise also offers commentary on points of interest along your route, so you can learn more about these incredible sites as you make your way past them.
You can also choose to ride the London Eye (for an additional cost). The London Eye is the perfect way to see London from a great height. Located on the banks of the River Thames, The Eye offers 360 views of some of the city's most iconic landmarks. On a clear day, you'll be able to see up to 25-miles across London! Whether you're planning a romantic date or looking for a fun family outing, a trip on the London Eye is sure to be memorable.
East London Street Art Tour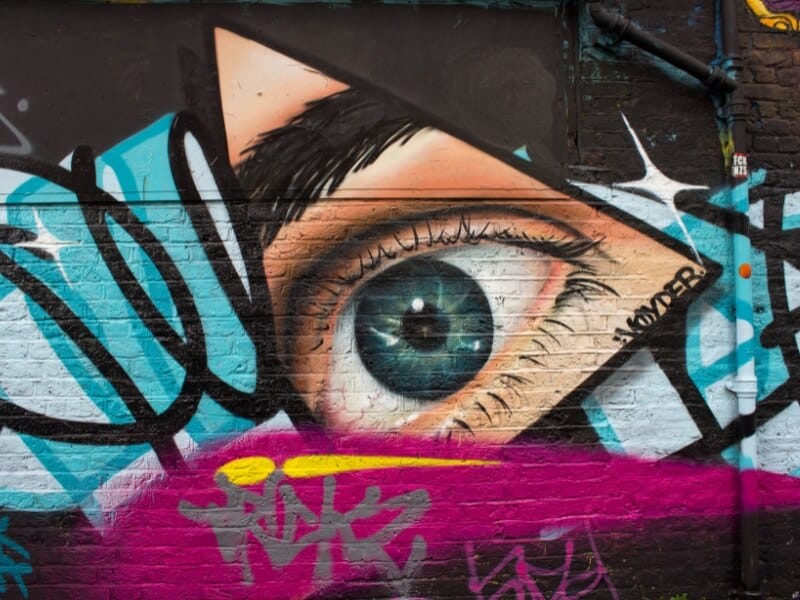 An East London Street Art Tour is a great way to explore the city's street art scene. The tour takes you along the streets of Shoreditch in East London, with its unique graffiti and street art murals. You'll be guided by experienced street artists and get to see some of the most famous pieces in East London by artists such as Banksy, Stik, Sheperd Fairy and more. Along your journey, you'll learn about the history and culture of East London and get an up-close look at its artistic culture. You'll also get to try spray painting yourself, at a creative warehouse.
Windsor Castle, Stonehenge & Bath Full-Day Tour
Hop on this tour and head to Windsor Castle, one of England's oldest and most popular royal residences. See where the late Queen Elizabeth II spent her weekends and tour what were her private apartments. Windsor Castle is one of England's oldest and most popular royal residences. It is has been the home of British royalty for over 900 years. When visiting Windsor Castle, you can explore its rich history and see highlights such as St George's Chapel, where Prince Harry and Meghan Markle were married. You can also admire its magnificent architecture and admire works of art from the Royal Collection. Don't forget to take a walk around the grounds of the castle – it's a great way to soak up some English heritage!
Then it's off to Salisbury for a visit to Stonehenge—England's greatest megalithic structure where you get to see and learn about Stonehenge. Stonehenge is an ancient megalithic structure that holds significant cultural and religious importance. It is believed to be built between 3000 BC and 2000 BC by the Neolithic people. People from all around the world travel to England to witness this marvel of the ancient world with their own eyes. The stone circle of Stonehenge has been declared as a UNESCO World Heritage Site for its archaeological significance. Visiting Stonehenge has been said to be a life-changing experience for many travelers as it offers them a chance to reflect on the grandeur of our ancestors and explore the mysteries of this ancient site.
After your visit to Stonehenge you'll continue onto the beautiful Georgian City of Bath. Bath is an amazing place to explore. It has an incredibly rich and varied history, with many interesting sights, activities and experiences to enjoy. From the iconic Roman Baths to the stunning architecture of the Royal Crescent, there is something for everyone. During your free time here, you will have the opportunity to explore some of these attractions on your own or take part in some of the many activities that are on offer. There are also plenty of shops, restaurants and cafes to choose from when taking a break from sightseeing. Whether you're looking for a relaxing stroll along the River Avon or a fun night out with friends, there is always something for everyone in Bath. So why not take some time out and discover this wonderful city for yourself?
Piccadilly and Soho Beer Bike Tour
Bring your friends and hop on board one of these interesting 15-passenger cycles as you embark on a two-hour tour through some of London's most famous neighborhoods. As you pedal around Piccadilly Circus, Trafalgar Square and Soho's cobbled streets, you'll be able to take in the sights. During the tour, you'll be served drinks such as beer, prosecco, gin, soft drinks and water but these aren't included in the price. You need to pre-order, or order drinks once onboard.
If you love beer, and a unique experience whilst in London you should definitely check out this tour.
DreamWorks Shrek's Adventure Tour
If you and your family loved Shrek and his swamp-dwelling crew in Shrek, and sequels Shrek 2 and Shrek The Third, then a day exploring Shrek's London with friends will be a treat. You'll visit real-life locations that inspired much of the movie—including Big Ben, Buckingham Palace, Westminster Abbey, and Knightsbridge (or you can choose from many other tours). The tour includes three hours in a double-decker bus with audio commentary.
London River Thames Lunch Cruise
A London River Thames Lunch Cruise is an unforgettable experience. From the moment you set sail along the iconic river, you will be immersed in stunning views of the city's skyline, including Big Ben, Tower Bridge and St Paul's Cathedral. As you pass through some of the most historic sights in London, your cruise will be accompanied by acommentary and a delicious two-course lunch including tea and coffee.
Guided Wembley Stadium Tour
If you're planning a trip to London soon, consider signing up for one of Wembley Stadium's guided tours—they're a great way to learn about some fascinating history. Although you can certainly take a self-guided tour by paying a small fee at Wembley's box office, an official tour guide can tell you more about some memorable moments in football history, as well as offer insight into how important sports are to England and its culture.
Private Tour of The Natural History Museum
The Natural History Museum is a must-see for families with children as well as natural history enthusiasts. Get a glimpse at bones from dinosaurs, fossils, and stuffed animals from across Africa, Asia, North America and other regions around the world.
This tour allows you to skip-the-line, and have a professional guide give you a tour of the museum. Wheelchair accessible tours are available upon request.
Tootbus Kids Tour of London
The top kid-friendly tour in London! Tootbus Kids Tours is an interactive experience that will delight both parents and children. This tour is designed for children age 6 to 12. The tour guides are knowledgeable and engaging and provide an entertaining journey as they share fun facts about landmarks, famous people, and culture.Your kids will learn tons of interesting facts while taking in all that beautiful city has to offer, without leaving little ones bored or overwhelmed. Lasting 45 minutes, with kid-friendly commentary offered in English this tour is definitely worth doing if you have kids.
Ghastly Ghosts 2-Hour Walking Tour of London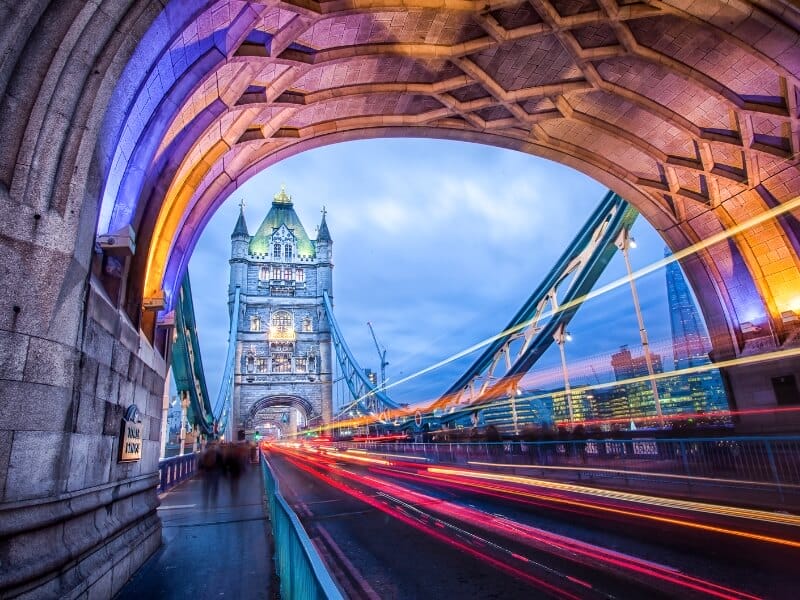 A Ghastly Ghost Walking Tour is a fun way to visit some of London's most famous sights, including St. Paul's Cathedral and Tower Bridge. During each trip, your guide will tell tales about former rulers, crimes, murders and other ghostly occurrences associated with historic landmarks around you. You'll get to see St. Paul's Cathedral, Tower Bridge, and other famous landmarks around the city.
Uber Boat Day Ticket & Cable Car Ticket
During your trip to London, you could choose to explore London by riding the Uber Boat, and also taking a trip on the Emriates Airline Cable Car. If you purchase this combined ticket offer, you'll receive a River Roamer ticket that gives you a 1 day hop-on hop-off ticket for the Uber boat, as well as a return ticket for the Emirates Airline Cable Car.
You can board the boat a multiple places, including Embankment Pier, Westminster Pier, Greenwich Pier and North Greenwich Pier. All of these stop off points, give you good access to some of London's attractions. The boat, travels past many of the sights as well, so even if you don't fancy walking you can admire many of London's sights that line The Thames river.
The Emirates Airline Cable Car takes about 10-minutes, and gives you a birdseye view over London. You'll get a return ticket so you can always explore the other side of the river before heading back. I really recommend riding the cable car as it is a great way to see London.
Kensington Palace Gardens Tour with Royal High Tea
This popular tour visits beautiful and historic Kensington Palace and Gardens and includes a Royal High Tea. Located just north of Kensington Palace, in Kensington Gardens, you'll find Knaresborough House. It was built in 1756 by Sir George Howard and is now one of London's most charming architectural treasures.
On this tour you'll get to see both Kensington Palace and Kensington Gardens. Hear about how Princess Diana grew up at Kensington Palace, visit her memorial fountain, and learn about Queen Victoria who spent most of her time at Kensington Palace with her husband Prince Albert. You'll explore the Sunken Garden, before finishing off with a Royal High Tea while surrounded by the Kensington Palace Pavilion. The afternoon tea includes a selection of sandwiches, scones made with Welsh butter and a selection of afternoon tea cakes.
3-Hour Secret British Food Tour
This food tour offers a 3-hour sampling of some of London's best food. From scones to clotted cream, local cheeses to traditional pastries, you'll get a great introduction to British cuisine. You can either stroll through Greenwich or take a ride on one of their boats during your journey. There are plenty of restaurants, pubs and bakeries along your way, so be sure to bring an appetite!
Tower of London Early Access Tour with Beefeater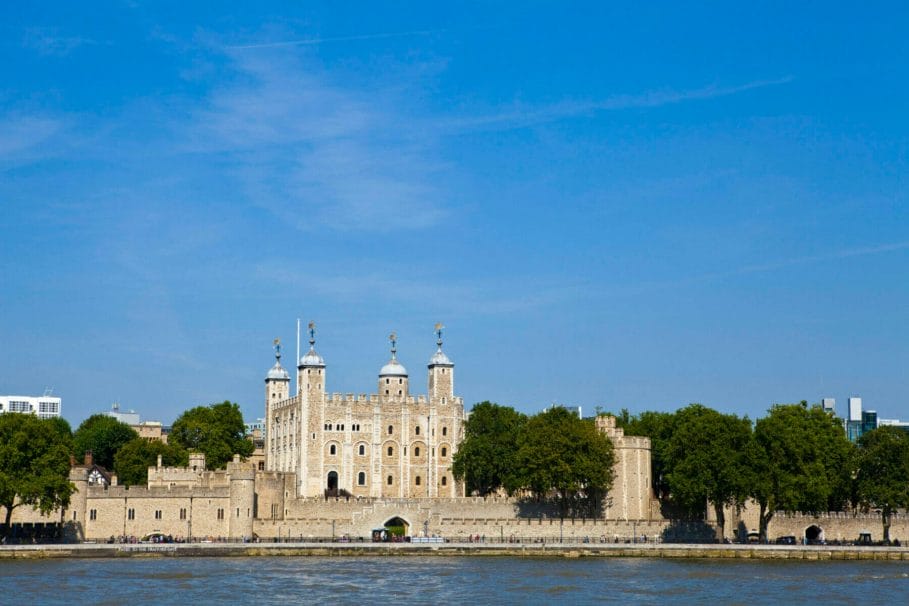 The Tower of London, now an world famous tourist attraction, was originally built as a defensive fortress. The Tower of London is one of London's most famous sights, and even if you live in London a visit to the tower is a must. The Tower has been home to many famous people during its long history; most notably Anne Boleyn and Sir Walter Raleigh were held prisoner within its walls before their executions.
This tour allows you to skip the lines and get early access to the Tower of London, with one of the Beefeater guardsman guiding you around. During the tour, you'll have the chance to learn more in-depth abou the Tower's ghastly history and about those who were kept prisoner here. Plus, by skipping the lines you'll get more time to explore London's other sights.
I hope you found this guide of the best tours available in London helpful. If you have any tours you'd recommend taking, please let me know.
Travel Tips For London
Don't Forget Sunscreen – No matter where you're going, I recommend packing a good quality reef-friendly sunscreen. This will help protect you from developing skin cancer or getting sunburnt.
Getting a taxi in London– If you want to use a taxi in London, you can always wave down a Black Cab. But to save money I recommend downloading FreeNow. Use the referral code o9be2eaj5 to get £10 for your 1st trip.
Get the TFL Go App – Before heading to London, down the TFL Go App to help you plan your journeys and check the bus, train and tram times within London. Download the app here.
Airport Transfers in London – Landing in Gatwick? Book tickets to get to London on Gatwick Express.
For Heathrow flights, book tickets for the Heathrow Express.
Hotels & Hostels in London – I always book hotels and hostels for London through Booking.com, as they have thousands of options with free cancellation & let me to filter for properties based on my needs (e.g. free breakfast).
Car hire in London – Driving in London is expensive, but if you're traveling to other areas of the UK I recommend hiring a car. Book your car hire online in advance to save money. I recommend booking through Discover Cars to find the cheapest prices & get free cancellation.
Wheelchair/Mobility scooter hire – Wheelchair and mobility scooter hire is available from Direct Mobility, and Mobility Equipment Hire Direct. Contact them before you travel for a quote.
Get a sim cards – Make sure to get a sim card for your trip to London. Buy online in advance, such as the Orange travel sim card or read my guide on buying a sim card in the UK, or at Heathrow Airport to know where to get the best deals when you arrive.
VPN – If you use a shared/public WiFi in London (even at your accomodation), I recommend using a VPN. You can never be too safe, and sometimes public WiFi isn't secure. I recommend using Proton VPN, as they don't track your browsing history and are reasonably priced.