The Lake District in England is considered to be one of the best places in the world to go walking, camping, canoeing, biking and fishing. It's a beautiful place to visit for a few days, or for an extended holiday. If you don't know which ones to tick off your list, you're not doing much travelling. Here's a list of things to check off your next list when you go on vacation.
Ambleside
Ambleside is one of the most charming villages in England. It's small, so you'll never feel lost, but it's still large enough to have everything you'll need.
The area has plenty of gorgeous walks where you can soak up the fresh air. You'll also be just minutes away from some great restaurants, cafes and shops for those evenings when you don't want to make dinner yourself. And with close proximity to some of the Lake District's best trails, it's a wonderful place for hiking enthusiasts.
Visit Rydal Water, Cave and Rydal Mount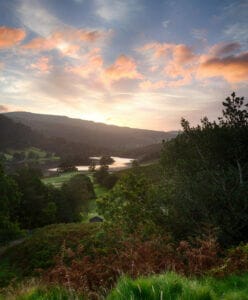 Located in the countryside just outside Ambleside, Rydal Water is a great place to explore. If you enjoy visiting villages and other small towns, Rydal Water is an excellent stop for your tour.
At Rydal Water, it's easy to find a nice place for lunch and a tasty cup of tea. Take a minute to sit on one of the stone benches that line Lake Rd. Here you can really enjoy England at its best – rural beauty, a gorgeous body of water, and small shops lining both sides of tree-lined lanes. It's easy to see why so many people are captivated by The Lake District.
Make sure, to also check out Rydal Mount: former home of William Wordsworth and now National Trust property where Wordsworth lived from 1813 until his death in 1850, it has lots of interesting artefacts from his life as well as stunning views over neighbouring lakes.
Go Fell Walking through the Lake District
A Fell Walk is a popular term in Northern England used to prefer to walking through the hills, and highlands.
In the Lake District, the most popular fell walks are Fairfield, Grasmere and Whiteside; these three hills are often referred to as the triumvirate.
To access the Fairfield Fell Walk you'll need to head to Rydal Mount. From Rydal Mount, follow the steep track that takes you up to Fairfield.
From Fairfield, you can then continue on to Grasmere or take a stroll along Wordsworth's famous Daffodil Walk. After that, descend down towards Whiteside and explore there before returning back downhill via Robin Hood's Stoop.
Go canoeing on the lakes
The English Lakes are known as some of the best places in England for canoeing, and specifically canoeing on Windermere—the largest lake in all of Lakeland—is a dream come true for many adventure seekers. You can rent your canoe or kayak at several different outfitters and then get right out onto Windermere; there are even guided tours if you'd prefer someone else lead the way while you relax!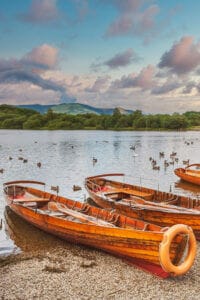 Visit Aira Force Waterfall
The Aira Force waterfall is a must see when in the Lake District. It's easily one of the best water falls in the area, that has an enjoyable scenic walk to reach it.
Located near Grasmere, the waterfall is reached via a short walk from Gatesgarth Farm (just up from where you turn off for Rydal). The path starts behind St. Oswald's Church and takes about 20 minutes on foot to reach. There are plenty of other waterfalls nearby including Loughrigg Tarn and Hodge Close which are equally as spectacular. Be warned that there aren't any shops nearby, and there's no picnic benches so bring your own food, drink and picnic mat if you want to enjoy a picnic after your walk to/from the waterfall.
Stroll around Lake Windermere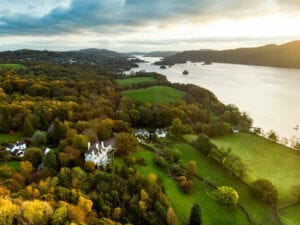 For those who prefer a brisk walk, Lake Windermere is home to some of England's most scenic hiking trails. Start with a stroll around its perimeter. At about 10 miles, it's not a particularly long trail, but its picturesque backdrop will keep you snapping photos all day. It's also great for beginners, as much of its terrain consists of level dirt paths and easy-to-navigate asphalt lanes.
Check out The World of Beatrix Potter Attraction
If you loved reading Beatrix Potter as a kid, or watching the Peter Rabit movies then I highly recommend visiting this museum. This attraction takes visitors on a walk through many of Beatrix Potter's stories, including Peter Rabbit and Mr. Jeremy Fisher. The Peter Rabbit garden is full of details from the story, giving you the feeling as though you're actually walking through the storybooks garden. There's events on throughout the year that will allow you to meet Peter Rabbit.
For more information, visit their website https://www.hop-skip-jump.com.
If you're a fan of Beatrix potter, I'd also recommend taking a guided tour that will allow you to discover different places Beatrix Potter lived, and owned in the Lake District such as Wray Castle.
Learn about History at Sizergh Castle
If you're looking for something to do other than the usual lakes or walks (or if it's raining) then I highly recommend visiting Sizergh Castle.
Located in Kendal, Sizergh Castle is one of the most beautiful castles in England. Inside you'll find a range of Elizabethan carvings and furniture, allowing you to discover how the people lived during Elizabethan times. Outside, you'll find beautiful gardens, including a rock garden.
The castle and it's gardens are open 7 days a week. There's also a café on site so you can enjoy a bite to eat after exploring.
Sizergh Castle is owned by the National Trust, so I recommend visiting the National Trust website for more information and entry prices. If you're planning on visiting a few National Trust places while in the Lake District or other areas of England then I recommend looking into taking out their membership.
Enjoy the view at Castlerigg Stone Circle
The Castlerigg Stone Circle is located near Keswick, Cumbria. The site features large standing stones and a recumbent stone circle. It is located at a crossroads of ancient trackways and was used as a gathering place for pre-Christian religious ceremonies. Today, it is one of Britain's most important Neolithic monuments.
Besides from it's historical significence, Castlerigg Stone Circle also offers beautiful views of the surrounding hillsides. It's also easy to access, as it's just a short walk from the road through a public footpath gate. This makes it a great spot to visit if you're not able to walk far, although just beware that you will be walking through an uneven muddy field.
Walk up The Old Man of Coniston
The Old Man of Coniston is a mountain located at the southern end of Wrynose Pass on Coniston Water, Cumbria, England. It lies within The Lake District National Park and has a height of 952 m (3,120 ft). It is one of Wainwright's Outlying Fells and was listed as an English Nuttall. The Old Man is distinctive because of its flat top; its name comes from it resembling an old man's head viewed from above. Unlike most fells there are no paths to its summit which requires a scramble up rocky ground. Views are magnificent in all directions but especially towards Windermere, Coniston Water and Hawkshead Hill.
Explore Buttermere Lake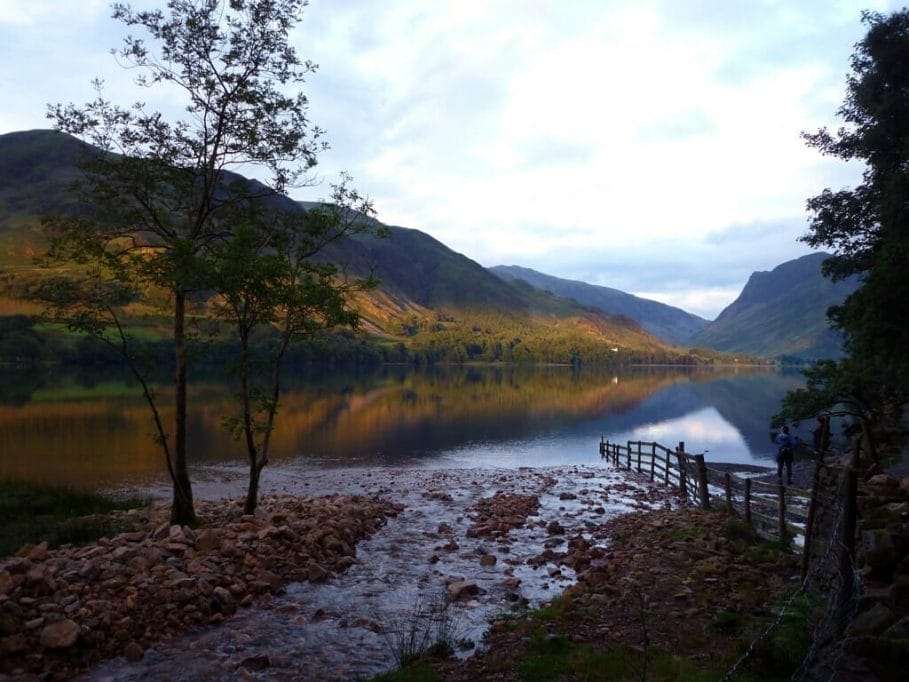 One of my favorite places in the Lake District is Buttmere Lake. This quiet, peaceful lake has a walk that circules around the entire lake, allowing you to take in the breathtaking views across the water. The walk does take a few hours, but is fairly flat and great for kids. You can aslo enjoy lunch, or a snack by the lake from the Buttermere Court Hotel. You will need to pay for parking, but it's worth it to enjoy something to eat while taking in the breathtaking views.
Take a tour of the Lake District
Signing up for a tour, is a great way to discover the Lake District. A tour will remove all the stress of driving, or any worries you won't be able to find the best spots. If you're only in the Lake District for a day or a weekend, then I highly recommend hopping on one of the all-day tours featured below.