Why should you book special assistance when flying with a disability or health condition?
If you are travelling with a disability, and/or a chronic illness or any other impairment/condition that makes travelling difficult at times, I advise booking special assistance whenever you fly.
Special assistance isn't just there for people using wheelchairs. Problems walking? Hearing impairment? Autistic? Visual impairment? Temporarily disabled due to a broken leg? No matter what, if you're going to have difficulties at the airport due to a condition or impairment, and you feel you would benefit from someone escorting you through the airport, offering assistance when needed, book special assistance.
By booking special assistance you can help ensure someone will take you through security, to the gate, up to the plane door or even to your seat (if required due to your condition). It helps ensure that the flight attendants are aware you may have difficulties during the flight without having to grab their attention and let them know. If you are Deaf or visually impaired the flight attendants will normally try to offer the emergency procedures explanation in a format you can understand. If you're travelling with medical equipment or medication in your hand luggage, it will make it easier to ensure you're not split from your bag or may even allow you an extra carry on or checked bag for the medical supplies and equipment (subject to local laws). Within the EU, you're allowed to take up to two mobility aids and there's a reasonable allowance for medical equipment and supplies.
With special assistance, it doesn't matter as much that my brother cannot read and that I can't walk far, as the special assistance staff are there to make sure we board the correct plane without difficulties.
When you have booked special assistance, you normally get to board the plane first. This is great as you're not having to suffer from people blocking the aisle or trying to squeeze past them. It ensures you have time to adjust to the plans environment, wipe down your seat area with disinfectant if you need to, confirm your nearest bathroom, etc.
You sometimes get fast-tracked through staff or priority lanes at check-in, security, customs and baggage drop off/collection. Which can be a great help if you suffer from anxiety or need to frequently access a toilet (which isn't great if queuing for an hour, as the last thing you need is to give up your spot in the queue).
It's a huge stress reliever and can make travelling a lot easier. It isn't perfect, as sometimes things do go wrong but overall special assistance does make life easier and without it, I wouldn't travel (or at least not solo).
Depending on where you live, special assistance may be available for other forms of transport such as trains, ferries, and buses. In the UK, you can book special assistance 24 hours in advance for trains through National Rail. In Japan, you can ask at the manned gate in the train stations. Most ferries allow people with mobility issues travelling by car to park nearer the lift and stairs if you make them aware you or someone else in the car is disabled.
What does special assistance cover?
The exact coverage of special assistance depends on where you live. When flying in and out of the EU and the US, special assistance has to help you from the moment you arrive at the airport and make the special assistance desk aware of presence (As long as you booked 48 hours in advance). This help can cover the following:
assisting you from the assistance desk through to your departure airport
helping you drop off your bags
boarding the aeroplane
disembarking the aeroplane
helping you transfer between flights by helping you disembark and board the new plane
travelling through the airport when you arrive at your destination.
Some help on the plane with things like offering the safety evacuation procedure in different formats. However, you are required to understand the safety briefing and be able to carry out the safety procedure alone or have a companion that will assist you in doing so.
Other countries may charge fees, or not have these services available. Always check what services are available before travelling and make sure to book them well in advance to ensure things are in place. If booking last minute, I recommend phoning the airport to ensure they're able to accommodate you and arriving earlier to allow extra time in case there's an issue in doing so.
What does special assistance not cover?
Special assistance is not there to help you with personal care. Both at the airport and on board the plane, staff are not required to help you with personal care, fastening and unfastening your seat belt, accessing the toilet, take out and put on a life jacket, put on an oxygen mask, leaving your seat to get to an emergency exit. For safety reasons, within the EU, you will be required to have a travel with a companion aged 16 or older, if you are unable to do any of these things. Within the UK, special assistance is not normally available from airport car parks. Instead, you will need to board the airport's shuttle bus from the car park to the departure terminal where you can locate a special assistance point. Most of these buses have wheelchair accessible ramps and priority seating.
How do I arrange special assistance?
This can vary depending on where you are from. Within the EU, the airline must communicate any special assistant requirements to the airport. If you are in the US, Asia etc you may have to contact the airport yourself. Most airlines now let you book special assistance online, or over the phone. Some also allow you to arrange it via Facebook, by messaging them. You can book online by choosing to manage your booking and selecting that you need to add special assistance or arrange extra services. However, a lot of airlines presume that everyone only requires one type of assistance, that we can fix within an option on a drop-down box. If you do not fit within the selections available, or you need to select more than one option, I recommend ringing the airline. This way you can communicate your needs to an actual human, who can add notes to the system and explain your requirements to the airports better. Some airlines let you book a companion, to take through the airport with you. If you require someone to be with you at all times, I recommend phoning the airline and making it clear to them that you require this carer. Some airlines will claim they cannot do this, if this is the case then I recommend ringing the airport and telling them you require a companion with you at all times. I have been advised in the past by flight attendants to book my companion in as needing special assistance as well (just have your companion refuse anything like a wheelchair if offered), as this ensures that the airport has the space booked on the bus etc. This recommendation was made after I was separated from a companion that I had booked a spot for, over the phone because the airport staff decided I was fully able to look after myself without knowing anything about me, and at that time, I wasn't. I did complain later on but at the time I was unable to do so and was forced into a dangerous situation. If you cannot be parted from your companion, then this might be one of the better options to ensure they're with you at all times.
When I arrive at the airport, where do I go to find the special assistance?
Most airports have signs, with the usual wheelchair symbol on them so you can easily locate the desk or assistant point even if they're not in English. Some airports will require you to go to a desk, some have multiple assistant points inside the airport near the entrances, and at any drop off points. These assistant points are normally a telephone or buzzer you can press to call for assistance. If you are unable to use a phone, I recommend trying to locate a member of staff or go to an information point (if its nearer than the assistant desk) as they should be able to help you. You may wish to save a few phrases on your phone in the countries language you are visiting that explains that you need the special assistance desk as language barriers can be a huge problem.
How do I book a seat that meets my requirements? (E.g. aisle seat)
Most airlines reserve some seats for those with disabilities and/or health conditions that require they have a certain type of seat. There can also be restrictions on where you are allowed to sit but this seat reservation service is normally free of charge for those who require a certain type of seat. Legally, when flying with a disability/impairment/health condition you are not allowed to sit in the exit row. In case of an emergency, passengers sat in the exit row must be willing and capable of opening the emergency exit door without any problems. If you have a disability/impairment/health condition, this may cause a problem when needing to open the door, so sadly due to this – no exit row seats for us. If you have a health condition that could cause you to become ill during the flight, or are unable to stand safely to let passengers out, you may be required to sit in a window seat. This is because passengers must be able to exit their seats without climbing over you, as doing so puts you at risk of injury. If you believe you may be unable to leave your seat, then ask the airliner to book you a window seat (there is normally no charge for this service). If you are able to stand, but need to use the toilet frequently or stretch out more you may prefer having an aisle seat. Being in the aisle will allow you to easily get up and move around a lot without bothering the other passengers. If you require an aisle seat, ask the airline to book it for you. Airlines such as EasyJet, RyanAir and KLM city-hoppers will normally book disabled passengers near the front of the plane, free of charge. This is because it is easier for them to board you at the front of the plane, so less hassle getting you to your seat once on board. Phone them and explain you have assistance, and why and they'll be happy to help. Depending on the airline, you may able to reserve a bulkhead seat, without any extra costs to yourself. They may show as being blocked out on the online seat map but this can be because they've been reserved for passengers with babies and/or disabilities. It's always best to contact the airline via telephone or Facebook messenger and explain why you require a certain seat and see what they can offer. If you don't have time to contact them, ask at the check-in desk at the airport or at the gate.
Can I use a wheelchair on the plane?
Some airlines offer onboard wheelchairs to allow you to access facilities on board such as the toilet. Not all airlines or aeroplanes may have an onboard wheelchair available so it is always best to check before booking if you require it. Outside of the EU, some airlines will allow you to take a folding wheelchair on board the plane if it fits within their set dimensions (these dimensions vary per airline). However, I have personally found this option is becoming less common and we are required to check in wheelchairs at the gate. Within the EU, all airlines will gate check your wheelchair.
Can I take a wheelchair into the toilet on the aeroplane?
Wheelchair accessible toilets are normally available on wider aeroplanes, with dual-aisles such as the Boeing 777 and Airbus A380. Companies that only use smaller aeroplanes such as Ryanair and EasyJet may not have wheelchair accessible toilets on board any of their aircraft. Non-accessible toilets on aeroplanes are tiny. Trying to fit a wheelchair in most of these toilets, is impossible. You may find you need to transfer to the toilet while the door is open, then lock the door before continuing to your business. If you need assistance while using the toilet facilities, you may find it difficult but not impossible to fit 2 adults into even an accessible toilet. It won't be comfortable or ideal but it is manageable. The facilities offered in an accessible toilet varies depending on the aeroplane. Some are more comfortable and wider than other and are designed to be fully accessible by aisle chair with space to transfer to and from the aisle chair safely. However, some such as those found on a lot of KLM's planes are quite cramped and do not offer a safe way of transferring from your wheelchair to the toilet. If you have any concerns regarding using the toilet, speak to the airline before booking to check whether they have any aeroplanes on your chosen route that can at least somewhat accommodate your needs.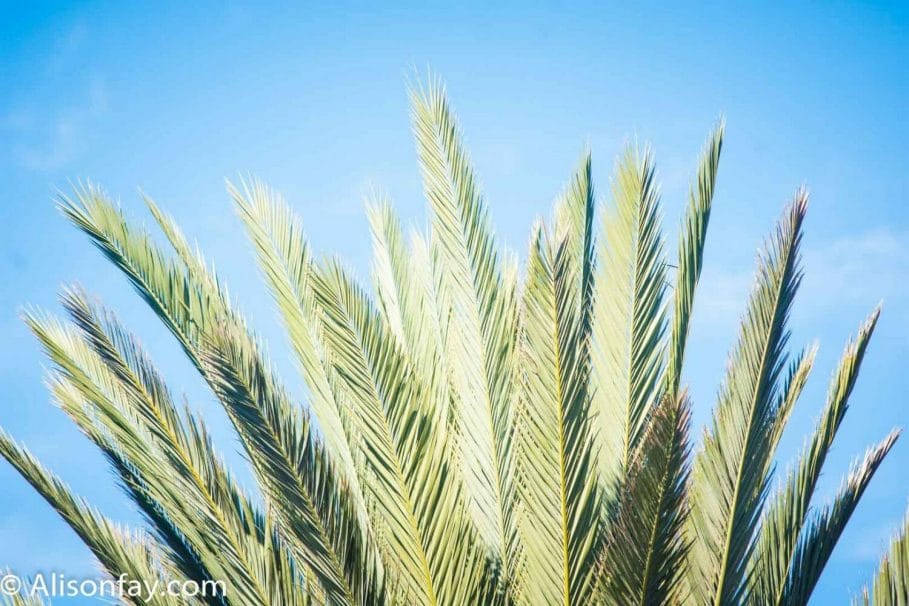 How much medication can I take on board the plane?
You can normally take as much medication on as you require for your holiday, but this may vary depending on your local laws. If you have liquid medication over the 100ml hand luggage size restriction, make sure you get a doctors note explaining what the medication is for and ensure you have copies of all prescriptions with you. Make sure that the name on the prescription, doctors letter and medication labels are the same as your name (so you don't run into issues if you've just got married or changed your name). This will ensure you are allowed to take the medication on board the plane. If it is within the 100ml limit you could place the medication in your liquids bag but it's still a good idea to have a copy of your prescription and medical letter in case it is questioned. If you have any medications that cannot be x-rayed, you will need to ensure you have a letter from a medical professional and/or medication manufacturer explaining why and what it is for. Make sure you ask, and insist on this medication being handsearched to ensure that it does not get damaged. Always check the local laws to confirm how much medication you can take with you. When legally okay to do so, I always recommend taking enough medication on board the plane to last for the duration of your holiday- plus a few days. Flights can be delayed or cancelled, and baggage can go missing. The last thing you need when travelling is to be finding a doctor and pharmacy willing to prescribe and dispense your medication. It's also difficult when your flight is delayed or cancelled and you cannot access your hold bag, or run out of medication. By taking everything on board, with a few days excess, you can ensure that you have enough medication with you at all times.
What medication can I take with me? and how much?
Always check the laws of where you are flying to, to confirm that it is legal to bring medication with you, what paperwork is required and how much you can take with you. Some medication such as tramadol and CBD oil is illegal or a heavily controlled drug in a lot of countries. You may be required to seek permission to bring certain medications, or certain quantities into a country and get an import license. Always check your local government website for advice on what the countries laws and restrictions are, as well as the embassy site's for the country you are visiting. A google search for "Travelling with medication to *location*" will give you the websites you need. If in doubt, contact your embassy and they can confirm the laws for you. Always take a copy of your prescriptions, and a medical letter explaining that the medication is for your personal use and how much you take (to justify the quantity you have on your). Never take medication with you for someone else as this is a crime in most countries, and could land you in serious trouble. Hope you found this guide on how and why book special assistance when travelling with a disability or health condition useful. Remember, if in doubt, ask the airline what they can do to help you. It's always better to ask than to presume they will do something for you and arrive to find they cannot do it. I always recommend you check before booking a flight to ensure the airline understands and can cater for you. If you are travelling within the USA or the EU, remember that if you face any discrimination, or if your assistance is not put in place properly that you have the law on your side. If you experience any issues I recommend complaining as soon as you can help ensure that it doesn't happen again to someone else, but I also recommend giving positive feedback whenever possible. A lot of airport special assistance staff work really hard to ensure we can get to our destinations safely, so it's always good to let them know that they're doing a good job and make sure they're aware how much of a difference they're making to our ability to travel. If you found this article helpful, please share it on Pinterest.