Saving on data while you're traveling in the USA can be tough, but with prepaid sim cards from networks such as AT&T, T-mobile, and Lycamobile you can get more of what you want for less—plus enjoy fast 4G LTE data speeds without any contract.
If you want to explore the United States without worrying about expensive roaming charges or expensive communication costs, continue reading this guide. Here, I share the best options available (at the time of writing) for prepaid sim cards in the USA that work for travelers.
Why should I buy a USA Sim Card?
Getting a local sim card or a travel sim card that works in the USA, allows you to stay connected with your friends and family at home. You'll be able to post on Instagram, Tiktok etc. During downtime, it'll allow you to watch Netflix. It's also handy for being able to plan your journeys, find locations or look up recommendations on where to eat such as finding the best places to eat in San Franciso.
It's also handy for being able to check your online banking, use Google/Apple Pay, and other financial services whilst on the go.
Tips for using a USA sim card in your phone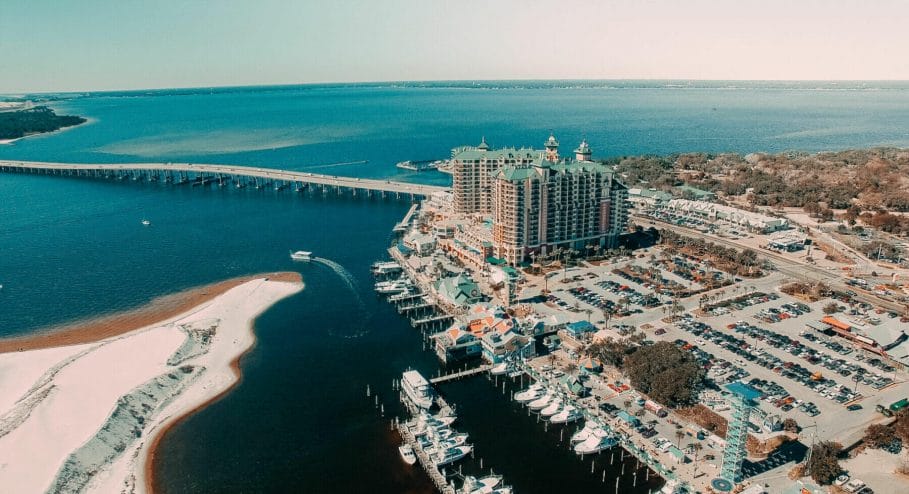 Most sim cards in this guide will work in the majority of mobile phones. But do make sure before traveling, that your phone is definitely compatible.
First, you need to confirm that your phone is unlocked. This means, that you can use an sim card in it. Not just those from the network you purchased your phone from. These days, most phones are unlocked by default but be safe and check this before you fly.
Secondly, confirm that your phone can work on the USA mobile networks. Different networks use different bands and frequencies, which you will need to confirm your phone works with. Most phones from popular manufacturers (E.g. Samsung, Apple, OnePlus) do support the bands below, but it's worth checking before you travel.
Under 4G Bands where there's a *, it means that your phone must support at least one of the bands marked with * to work on that network. So for example with Verizon, your phone must support band 13 to work on Verizon 4G network.
| | | | |
| --- | --- | --- | --- |
| Network | 3G Band type | 4G Band type | 5G Band type |
| AT&T | GSMA/HSPA/HSPA+ 1900 MHz, 850 MHz | 2, 4, 5, 12*, 14, 17*, 29, 30, 66 | n260, n5 |
| T-Mobile | GSM/HSPA/HSPA+ 1900 MHz, 1700/2100 MHz | 2*, 4* 5, 12*, 66, 71* | n41, n260, n261, n71 |
| Verizon | CDMA 800, 1900 PCS | 2, 4, 5, 13*, 66 | n40, n26-, n261, n2, n5, n66 |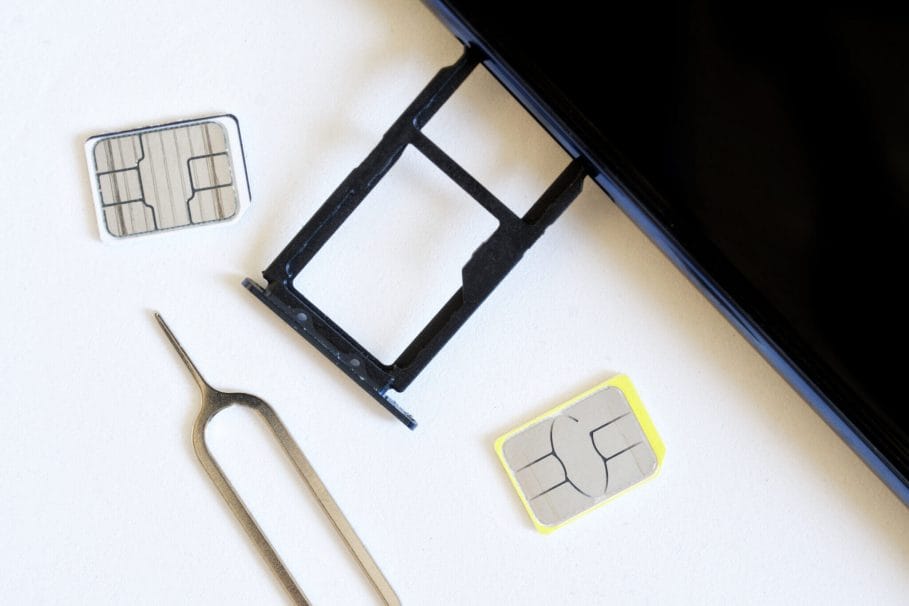 Remember your sim ejector tool! Most phones will have came with a sim card ejector tool when you purchased it, andi it's probably still in your mobile phones box.
But if not, you can order one online. Phone stores should have these available but if you're ordering a USA sim card online, or buying a sim card in 7/11 conveneince stores or similar you will need your own.
Why you should buy a sim card when visiting the USA
Prepaid sim cards are a great way to stay connected while traveling abroad.
Whether you're living in another country or are just making a visit, prepaid sim cards can keep you connected without worrying about huge international calling bills.
The best part is that your call rates will be better than they would be if you were using your home plan, and some plans even come with unlimited texts and data. Prepaid sims come without contracts or credit checks and make travelling very easy.
That being said, there are still many factors to consider when choosing a prepaid sim card for your trip abroad. So which one is right for you? Read on to find out!
What phone companies are there in the USA?
There are three major phone companies in the United States: AT&T, T-Mobile and Verizon. There are some smaller companies, that use their networks to deliver your service such as Lycamobile and Xplori. There's also sim cards that work in the US from other countries, such as certain Vodafone UK plans.
You'll find stores for AT&T, T-mobile and Verizon throughout the US, in most major cities and large towns.
Before ordering a sim card, check with your home country's mobile provider whether you already have free roaming within the USA.
What should I look for when buying a sim card in the USA?
When choosing a sim card, make sure you get one that has plenty of data—so you can use apps for travelling such as Google Maps, but also social media apps like Facebook and Twitter when catching up on news from back home—and enough talk minutes. If possible, make sure it includes unlimited texts too.
If your budget allows, I recommend getting a sim card with unlimited data to ensure you don't experience any unexpected charges.
If you opt for a plan with a data limit, you really don't want to burn through your allotted data quickly; doing so will likely require you to top up the sim card so you can continue using it.
Also, keep in mind where you'll be spending most of your time: You might not need a big chunk of talk minutes if you won't have service where you'll be hanging out much. Be sure to research cell coverage maps ahead of time so you can decide what size bundle would best suit your needs before heading off on vacation or business trip.
You should also check the phone networks coverage. Each USA mobile provider can have different coverage in different parts of America, which means it pays to do some research on your chosen provider before your trip even begins. This way, once you arrive at your destination, you'll at least have a better idea as to whether it will suit all your travel needs.
To check the coverage maps for popular US networks, check their sites by following the links below:
Buying a pay-as-you-go USA sim card online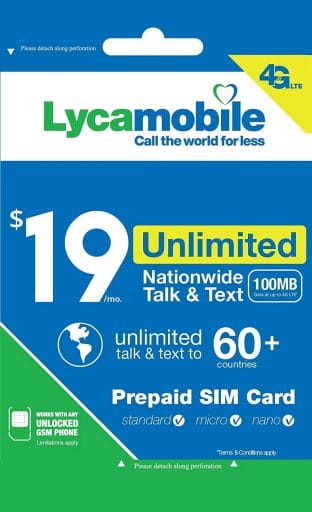 I highly recommend purchasing your sim card online ahead of your visit. You can have the sim card delivered to your hotel/accommodation, or a collection point such as an Amazon locker. Amazon Lockers can be found in most large cities and towns throughout the USA. This helps reduce the time spent at the airport and also helps ensure you're getting access to the best deals available.
Below is a table covering the deals available online as of November 2021. The deals may change at any time, so always check what you're ordering first.
Buying a prepaid sim card in 7/11, Walmart or Target
Buying a prepaid sim card at 7/11 is a great option, as almost every area of the USA has at least one 7/11. Before you arrive in the USA, I recommend checking their site to find out where the closest 7/11 to your accomodation is, to ensure you can easily get to the 7/11.
You can normally buy an AT&T T-Mobile prepaid sim card at 7/11. These cards are available in all sizes (micro, nano) and can easily be purchased with cash or credit card in most cases.
Walmart, also sells a range of prepaid sim cards from T-mobile, AT&T, Verizon and other networks. Walmarts are found in most towns and cities across the USA. You can use their store locator to find one closest to where you're staying.
Buying a sim card at an airport in the United States
There's not many options for purchasing sim cards within the airport, so you may find that you don't have many – or worse, any options. Before flying, check which stores are available at the airport by visitin the airports website. If you're flying into a large airport such as JFK or Orlando International Airport then you will most likely be in luck.
Once landed, keep an eye out for vending machines (usually near security) that sell prepaid sim cards. There's normally at least one AT&T sim card vending machine available.
Some airports such as LaGuardia Airport Terminal B or Houston Terminal C, have an InMotion store that sometimes stock Lycamobile sim cards. It's always worth checking this out, as if they have them available you'll be sure to get a decent deal.
Buying a prepaid sim card in a phone store
Buying a prepaid sim card in person is a great way to buy a SIM card for your trip to the USA. Buying your sim card at a phone store gives you more support should anything go wrong or if you have any questions about how it works. It also ensures you don't have to worry about remembering the pin for the sim card tray.
Depending on which carriers store you visit, will depend on what plans are available. Make sure to let them know how long you're in the country so they can help with finding you the best plan and avoid paying for longer than necessary.
Using roaming allowances in the USA
Depending on where your home is, you may be able to take advantage of your existing mobile plan allowances in the USA.
If you're from the UK or visiting from the UK, networks such as Vodafone, EE and Three offer a range of data-roaming plans that you can opt into. How much of your allowance you can use, and whether there is any further cost will depend on your phone plan.
Please be aware that because of Brexit, there has been a lot of change to how UK networks manage international roaming, and depending on when you took out your contract will depend on whether you're able to use your plan abroad. You may see that there are sim cards for sale on eBay/Amazon that claim to include data roaming. Depending on when this sim card is activated, will depend on whether they still include this roaming at no extra cost. Always double-check that the offer is valid before activating the sim card.
If you're visiting from an EU country such as Italy, or have a prepaid EU sim card then you may benefit from free roaming within the USA. I recommend checking if this is possible as it may save you some cash.
I hope you found this guide to buying a sim card in the USA useful. If you have any queries regarding any of the plans covered, make sure to contact the carrier or visit a store once you are in the USA.
You May Also Like..