When you're visiting the beautiful Georgian city of Bath I highly recommend going on some day trips to some of the nearby sites. Bath is located in a great spot that gives easy access to some amazing places such as The Cotswolds, Cheddar Gorge and also Stonehenge.
Stonehenge is one of the most famous UNESCO World Heritage sites and is a really remarkable place. Stonehenge is located in Wiltshire, about 36 miles from bath. This ancient monument has baffled archaeologists and historians for centuries. It was constructed over 5,000 years ago and consists of a ring of large standing stones set within earthworks.
Despite not knowing exactly how or why Stonehenge was built, it remains an iconic symbol of Britain's ancient past and its mysterious history still intrigues visitors from all around the world. Stonehenge became a World Heritage Site since 1986 due to its unique engineering achievement, as well as its cultural significance in the Neolithic and Bronze Age periods. It serves as an important reminder of our collective human history and continues to captivate people with its mystery and beauty today.
There's a few different way to visit Stonehenge, including driving, public transport or taking a tour. In this guide I'll cover the best options.
How To Get To Stonehenge By Car
Whether you're hiring a car, or have your own driving from Bath to Stonehenge is a pretty straight forward drive. There's three different routes you can pick between, each of them taking about 1 hour. One route goes through the A360, and the A365, another along the A360 and the final one which I think is the most interesting follows the A36.
All 3 of the routes will take you through some countryside but if you choose to follow the A36 you'll get to enjoy a really nice scenic route that passes Warminster and it's surrounding countryside. Near to Warminster you'll find Cley Hill which is owned by the National Trust.
Cley Hill is rich in wildlife, and offers amazing views across the surrounding area. Plus there's an Iron Age hillford, and Bronze Age burial mounds. Depending on the weather, this is a great place to stop off and to go for a walk up the hill to enjoy the panormamic views. You can view the A36 route on Google Maps here.
Alternatively, you could take a longer trip and pass through the beautiful village of Lacock and visit Lacock Abbey which is owned by the National Trust. This route goes a bit further north towards the Cotswolds, passes through Corsham and then the village of Lacock.
Lacock Abbey is home to the William Henry Fox Talbot (inventory of the photography negative) museum and his country house where he once lived. Lacock Abbey was also used as a Hogwarts filming location for the 1st two Harry Potter movies plus Fantastic Beasts: Crimes of Grindelwald. It's also been used for TV series such as Pride and Prejudice. If you do choose to visit Lacock Abbey, I recommend heading off early so you can allow a few hours for your visit. You can view this route on Google Maps here.
Stonehenge has plenty of parking available, with plenty of disabled parking available for blue badge holders.
If you're driving to Stonehenge you'll need to buy your entry ticket. I recommend doing this in advanced, especially if you're visiting in the summer as tickets can sell out. Ticket prices start at $24.79 per person and you'll get 2 hours to explore the area plus a free audio guide. Buy your Stonehenge tickets here.
Need to hire a car? Check car hire prices here.
How To Get To Stonehenge By Public Transport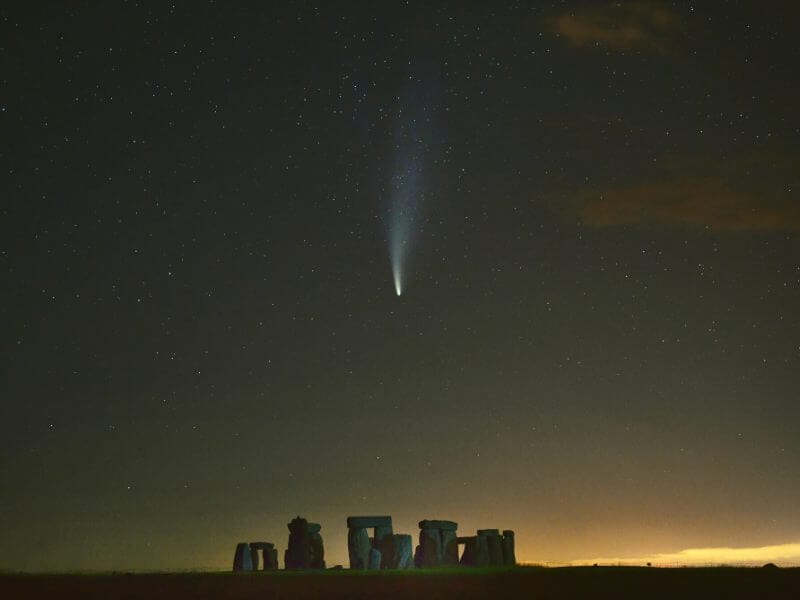 If you don't want to take a tour, or drive you can get from Bath to Stonehenge by public transport. It takes about 2 hours but I recommend allowing extra time due to potential delays. From Bath, you take the train from Bath Spa Train Station to Salisbury. This train ride takes about 1 hour and normally cost somewhere between £23.50 to £35 for an adult train ticket but prices can vary a lot depending on when you book, the time you're travelling etc.
Tip: To ensure you get the cheapest train tickets possible, I recommend booking them as far in advanced as possible. It's also cheaper to buy tickets onlin. I highly recommend not to use the ticket machines in train stations as these limit you to the most expensive options.
Once at Sailsbury, you leave the train station and just outside you'll find a bus stop where you can board the Stonehenge Tour bus which is operated by the Sailsbury Red bus company.
The Stonehenge Tour bus costs £11.50 (about $15 USD) for a child and £17 (about $21 USD) for just the bus ticket. There's also two combined ticket options available, one that includes entry to Stonehenge, and Old Sarum and the other is for Stonehenge, Old Sarum and Sailsbury Cathedral. The Cathedral combined ticket option is only available on Sundays.
For a family of 5 (2 adults and up to 3 children, aged 5 to 15) it'll cost you £102 (about $127 USD) for the bus, Stonehenge and Old Sarum combined tickets.
For the Stonehenge bus time tables and to get your tickets, visit the Stonehenge Bus site here.
Stonehenge Tours from Bath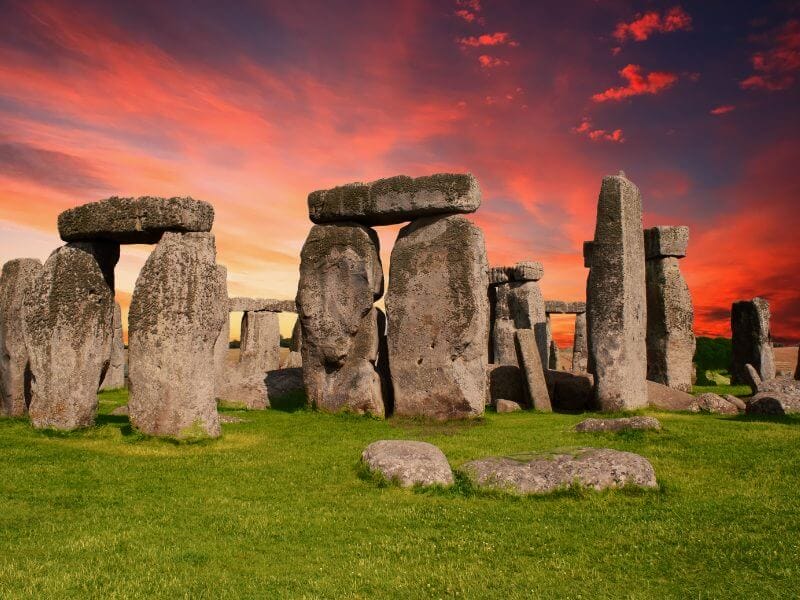 One of the easiest and best ways to visit Stonehenge, is by taking a tour from Bath. Most of these sightseeing tours will take you to other areas within or around Bath, so you can discover what the area has to offer.
Tour of Stonehenge, Avebury, Cotswolds
You could consider this tour that takes you to both Stonehenge and Avebury stone circle, plus two Cotswolds villages; Lacock (including time in Lacock Abbey) + Castle Combe. You'll also stop off for photo ops at Silbury Hill and Cherill White Horse and Monument. This is a small group tour that starts at $94.50 USD per adult (about £75 GBP), and there'll be a maximum of 14 people on the tour.
Private tour of Stonehenge from Bath
If you're looking for something more special why not consider this private tour of Stonehenge? You'll be picked up from your hotel in Bath by your tour guide. You'll then be driven directly to Stonehenge which takes approximately 1 hour. Once at Stonehenge, you'll get a private guided tour around the stone circle where your guide explains all about the stones history, archaeological importance and how archaeologists think it was built. You'll have about 1.5-2 hours at Stonehenge. The tour price varies depending on the size of your group. If you're a solo traveler the price starts at $371 USD. (about £300 GBP). For 2 people you're looking at $203.49 per adult (about £163 GBP).
Bespoke Private Tour of Stonehenge and Avebury from Bath
You could also consider this bespoke private tour that visits Stonehenge and Avebury stone circle. Plus you can customise this tour to add on extras such as a trip to Salisbury Cathedral. Choose between a full or half-day tour, which includes pick-up and drop-off to your chosen location. Your tour guide and driver, has extensive knowledge of the different sites you'll get to see throughout your tour. Up to 6 people can go on the tour, and the tour costs $541.79 USD (approx £437.60 GBP) for a full-day tour or $390.59 (Approx £315.48 GBP) for a half-day tour. Entry costs to the different sites including tickets to Stonehenge are not included in the tour price so you will need to allow for this as well.
Does Stonehenge Have Disabled Access?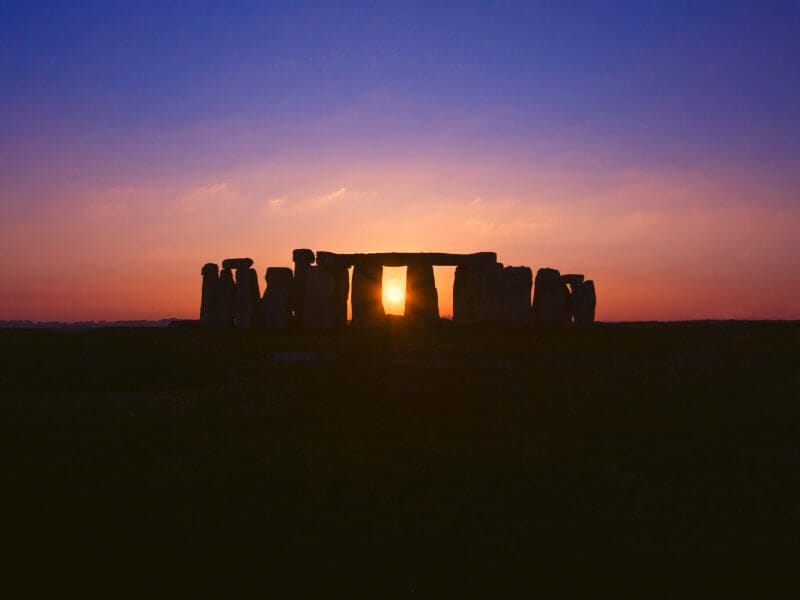 If you, or someone in your travel group has a visual impairment, limited mobility, or uses a wheelchair you'll be glad to hear that Stonehenge has a good level of accessibility. Despite being a prehistoric site, they have managed to create a path that follows the circle of Stonehenge and offers us a way to see the stones. Part of the path is still grass though, so this may be unsuitable to walk/roll on.
For those who are blind/visually impaired they don't currently have braile guides available but there are tactile objects in the exhibition as well as some touching stones near the Neolithic houses. They also have audio guides available in 12 languges and tactile maps.
Carer/Companion tickets are available free of charge for those that need them, and you can book these online or let them know on arrival that you have someone with you. You can book the free ticket online here, on the English Heritage website. When you goto this page, select the date + time you wish to visit. Then on the next page, select the number of paying adults + children, and then click on the "Access" button at the top of the list. Under this section you'll be able to add your free carer/companion ticket.
The shuttlebus between the visitor centre and the Stonehenge monument has a ramp and space for a wheelchair or small mobility scooter. At the visitor centre there's disabled bays available for blue badge holders, and the car park is around 100 meters from the entrance to Stonehenge visitor centre. The visitor centre also has a changing place toilet (changing places are accessible toilet with adult-changing facilities) but this does require a RADAR scheme key so you might need to ask the staff for access.
For their full accessibility guide, visit the Stonehenge Access page on the English Heritage website.
If you're interested in visiting other areas near Bath, then why not consider The Cotswolds? One of the most beautiful areas in England with it's quaint villages and stunning countryside, the Cotswolds is also home to many filming locations for famous TV shows such as Downton Abbey. It's also a great place to enjoy a traditional English afternoon tea, or even learn how to make scones. For more ideas on what to do in The Cotswolds check out my guide here.
More Travel Tips & Resources