If you're traveling to Orlando with kids, it can be easy to fall into the trap of visiting the same old theme parks or sitting on the beach, day after day. But there are lots of fun things to do in Orlando that don't involve Mickey Mouse, and these activities are suited to all ages, even children. From exploring unique cultural institutions to spotting alligators in the wild, here are our picks for the top things to do in Orlando whether you're visiting with kids, as a couple or solo.
Walt Disney World Orlando
Walt Disney World Orlando is a huge theme park that has rides, shops, food and entertainment. There are 4 parks there including Magic Kingdom, Epcot Center, Hollywood Studios and Animal Kingdom plus 2 water parks as well. Make sure you check out all of them when you go! Most days have Early Bird openings at 7:00 am or 8:00 am and close later at 11:00 pm or 12:00 midnight.
The first hour after park opening can be very busy so be prepared for crowds. If you're on a budget, Disney doesn't have to be expensive. There's plenty of ways to save money at Disney, such as eating outside of the park. Whenever I visit Walt Disney World, I always head out for lunch to somewhere nearby that's cheap such as a Ponderosa Steakhouse.
Universal Studios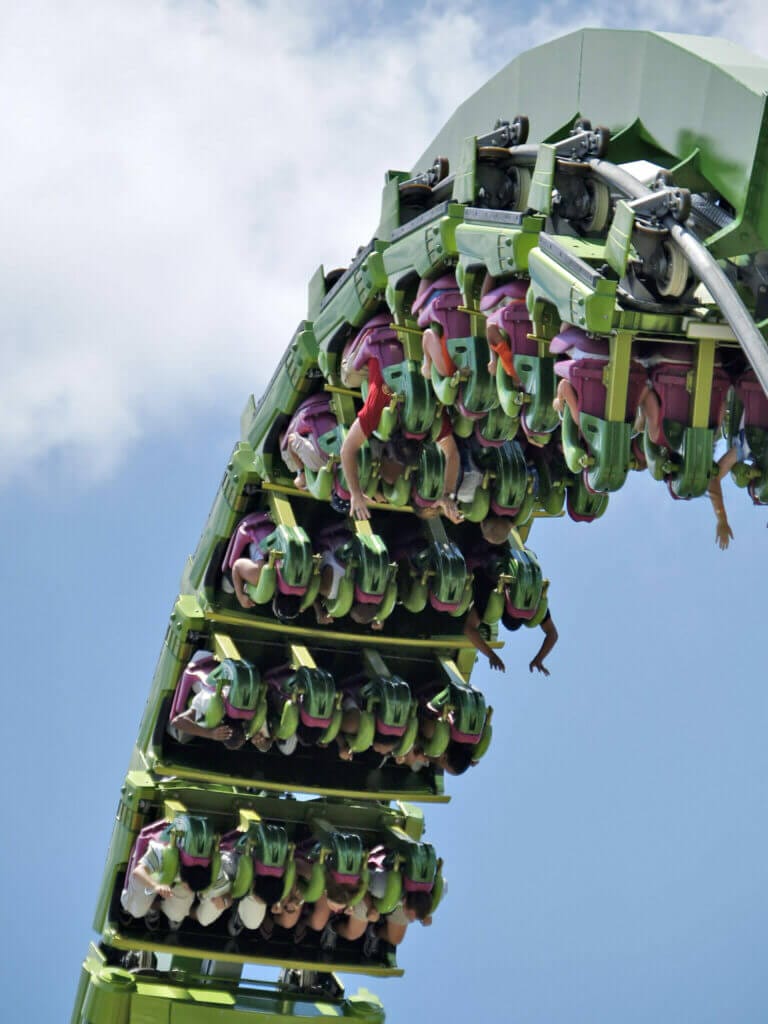 One of Florida's most popular theme parks, Universal Studios appeals to everyone in your family. This fun park will keep your little ones entertained for hours with its rides and movie-themed attractions. As an added bonus, Universal Studios is close enough to Disney World that you can visit both parks if you choose. No matter which theme park suits your family best, it's easy to find kid-friendly activities at either one of these vacation destinations.
Kraft Azalea Garden
Built by a former mayor, Kraft Azalea Garden is home to about 600 azaleas, plus a range of wildlife. If visiting during April or May, you will be able to spot egrets (similar to herons) nesting in the trees above you! Later in the year, you'll be able to see the young baby egrets exploring the park. The park has limited parking, so I advise arriving early and enjoying a morning walk before heading off to continue your day with the other activities and places to check out in the Winter Park area.
If you're planning on having a picnic, I recommend bringing a picnic blanket as there are no tables available. This beautiful park is located about 40 minutes from Walt Disney World resort, and 30 minutes from International Drive. While it's a bit out of town, it's still a great place to visit and easily combined with nearby activities in Winter Park such as paddleboarding.
Foodie Tours at Winter Park
If you're a foodie, then you must take a food-themed walking tour through Winter Park. This tour, allows you to sample yummy food and beverages at each stop along the way. Winter Park, is full of artsy restaurants, boutiques and shops offering a great selection of food. This tour, will let you learn all about the foods and also learn more about Park Avenue along the way.
You can book places on this tour here.
Night Glow Paddleboarding or Kayaking
Winter Park, Florida is truly a haven for outdoor activities. If you want an exciting experience that you won't forget, then head over to Winter Park for a night glow paddleboard or kayak trip. The underwater lighting lights up the water as you paddle along.
You'll be able to enjoy paddling along under starry skies, with lights illuminating the water. It makes for a memorable activity that you can share with friends and family.
The paddleboarding and kayaking trips are super popular, so I really recommend booking tickets well in advance! You can book tickets here.
Ride a Helicopter over Orlando Theme Parks at night
If you're looking for something different to do, then why not take a scenic helicopter ride over Orlando's theme parks at night? You can see all of Central Florida's theme parks from above, including Disney Springs, Orlando Eye, Universal Studios, Funspot Kissimmee and Old Town. You'll see these areas lit up at night, and be able to take in the amazing night scenery.
There are limited spaces available for these helicopter tours, so make sure to book early. You can book the tour here.
The Mennello Museum of American Art
Of all of the art museums in Orlando, Florida, The Mennello Museum of American Art is one of our favourites. Whether you're visiting with your family or just love art, you'll appreciate some time at The Mennello. It houses a diverse collection that includes both historical and contemporary pieces of art that were created by both Americans and Floridians.
Each painting on display has its own unique history so it makes for an educational visit while being fun at the same time. This museum isn't overwhelming so if you have younger kids don't worry about it being too intense for them.
Florida Everglades Airboat Tour
Hop on an airboat and zip through miles of wetlands to see alligators, birds, and other wildlife up close. You'll be surrounded by nature as you go on a wild ride through water and swampland. Whether you're travelling as a group, solo or as a family you should definitely take one of these boat tours as there is something magical about spotting alligators and animals that call these wetlands home.
You can book tours for the boat rides online here, to make sure you'll have a spot reserved. Plus these tours include access to Wild Florida and there's the option of having lunch.
Madame Tussauds Wax Museum
Located on International Drive, Madame Tussauds Wax Museum is a fun way for all ages to get up close and personal with your favourite A-list celebrities.
You'll be able to see over 160 lifelike wax figures of Hollywood's hottest stars, political figures, sports heroes and so much more. Kids especially will enjoy meeting superheroes like Spiderman, Iron Man and Batman along with pop culture icons like Taylor Swift and Katy Perry.
WonderWorks Orlando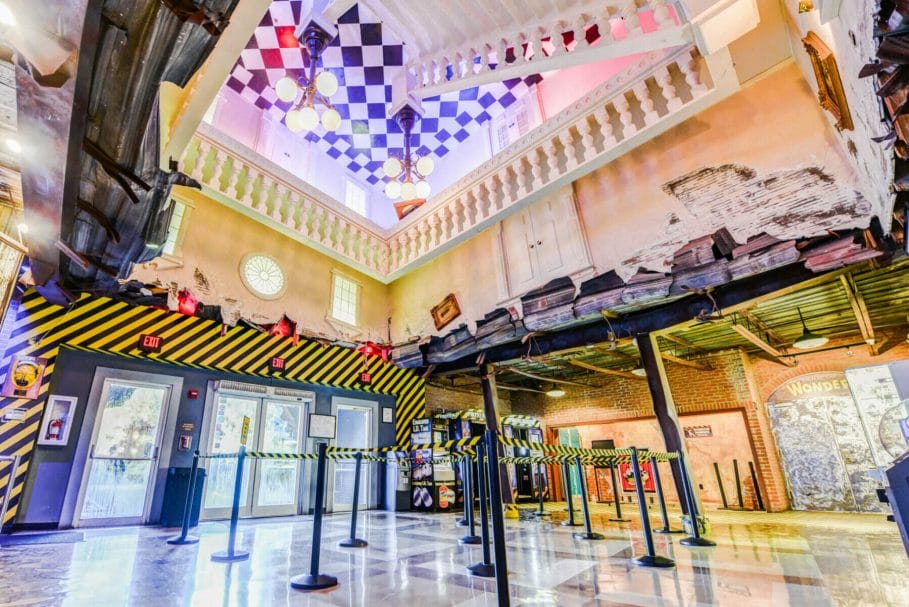 WonderWorks is one of my favourite things to do in Orlando with kids. If you're looking for a unique way to spend time together and enjoy some fun learning, WonderWorks is it! This attraction has three floors of fascinating exhibits including an earthquake simulator, a Hurricane hole and a bed of nails! There is also a two-story laser room that was modelled after a volcano.
Plus you can upgrade your tickets to WonderWorks to give you access to the Outta Control Magic Comedy Dinner Show which I highly recommend visiting as well.
The Outta Control Magic Comedy Dinner Show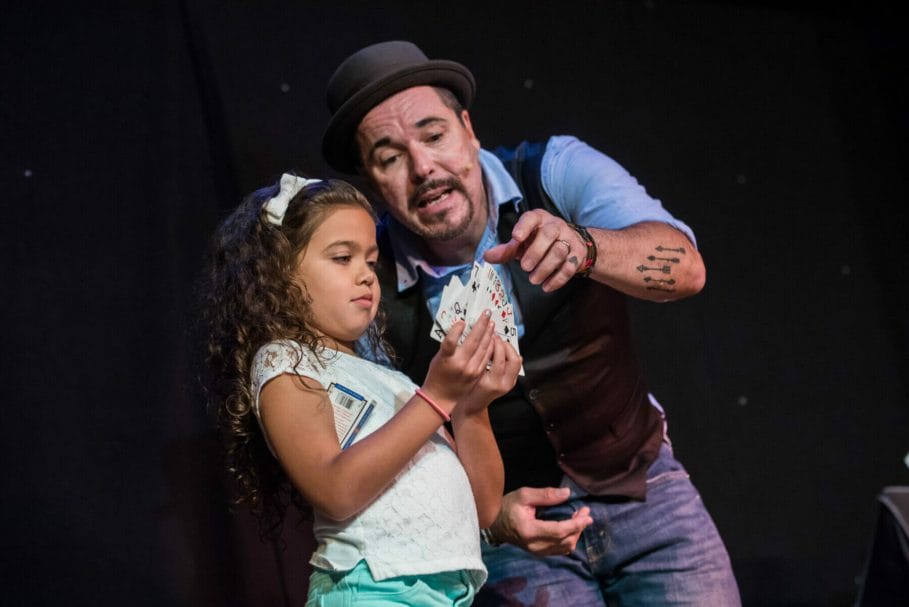 One of Orlando's most popular family-friendly shows, The Outta Control Magic Comedy Dinner Show, is a great place for kids and parents alike. This dinner show features comedy, magic tricks, music, and audience participation galore! The venue is small enough that every seat has a clear view of all performers.
Museum of Illusions Orlando
Spend an hour admiring visually stimulating illusions at the Museum of Illusions. There are plenty of exhibits for people who have a taste for art, so no matter how old you are or what kind of visual sense you have, it's sure to be something you'll enjoy.
The museum offers plenty of opportunities to interact with the exhibits, and pose – becoming part of the visual illusions! It's a great place for some fun family photos or Instagram shots.
If you're visiting as a couple, or with friends afterwards I recommend heading over to ICON Park and dining out at one of the many restaurants.
I highly recommend booking tickets online to get a spot, as on the day tickets are rarely available. You can book online, here.
Kayak through Rock Springs in a glass bottom kayak
If you're looking for an experience that combines natural beauty with an active adventure, look no further than Rock Springs. You can kayak down one of Central Florida's cleanest rivers surrounded by mangroves and colourful fish while taking in views of some of central Florida's most scenic nature. This tour is also great for families with kids 3years and older, as one adult and a child can share a kayak.
You can book this activity online here.
Orlando Magic NBA Basketball Tickets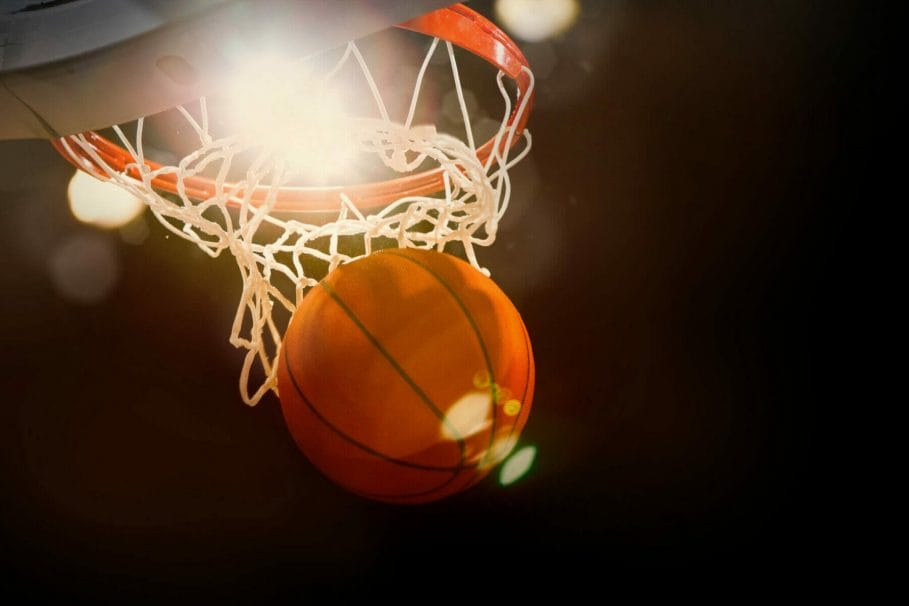 The Orlando Magic play at Amway Center, a state-of-the-art venue that puts fans as close to players as possible. They have a great team with excellent young talent. Tickets sell out fast for most games, so don't wait until the last minute to book. Make sure to book online in advance, which you can do here.
Crayola Experience Orlando
If you're travelling with kids and want a solid day of fun for everyone, Crayola Experience will fill that requirement.
The Crayola Experience is great for children who love art, creativity and hands-on learning. Grab your 3D glasses and get ready to step into a pop-up art gallery where art comes alive! See how artists like Michelangelo would have done their work if they had modern technology at their disposal. Once you've marvelled at awe-inspiring animatronic sculptures, make your way to Coloropolis, an interactive exhibit where kids (and adults) can immerse themselves in colour and make memories that will last a lifetime.
I recommend booking tickets online, skipping the queues at the ticket office and guaranteeing entry. You can book online, here.
Kennedy Space Center Visitor Complex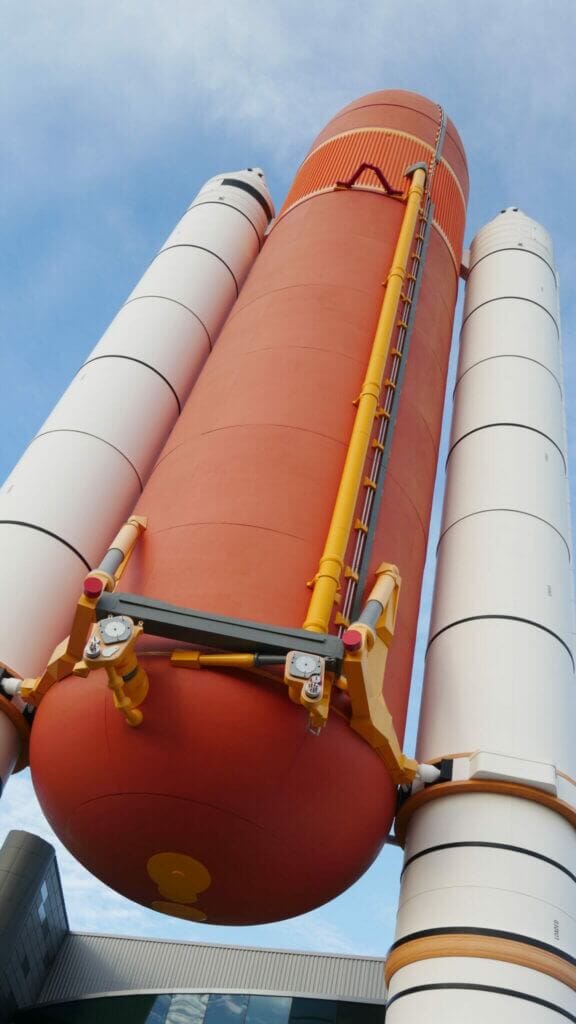 For space enthusiasts, there's no better place than Kennedy Space Center Visitor Complex, where you can tour massive rockets, view an IMAX film about NASA missions and check out other educational exhibits. From Earth Day to New Year's Eve, there are plenty of festivals and events throughout the year as well.
Indoor Sky Diving + Certificate
Indoor skydiving is perfect for those who don't want to go skydiving because it's pretty much as close as you can get without actually going up. At iFly Orlando, you can experience simulated outdoor skydiving with a vertical wind tunnel and a state-of-the-art fan system that will help take you on a wild ride.
If you're travelling with children, you'll be glad to hear that indoor sky diving is suitable for kids as young as 3 years old.
You can book Orlando sky diving online, here.
Orlando Museum of Art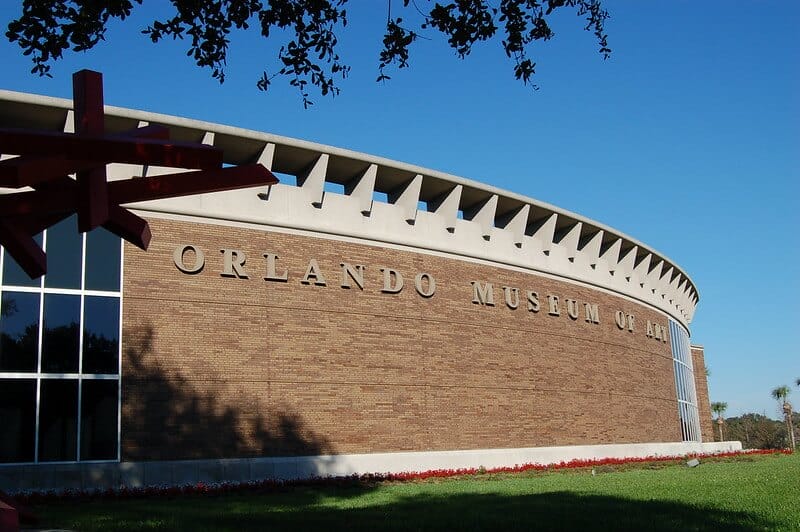 The museum has a great collection of paintings, prints, photographs and sculptures that is divided into permanent collections and special exhibitions.
The permanent collection includes art from Ancient Egypt, Greece and Rome; Middle Eastern art; African art; contemporary art, including photography by Sally Mann; Chinese art; Latin American folk art.
In addition to showcasing photography, paintings and sculptures, OMA also hosts theatre productions and classes for aspiring artists. If you're visiting with children—or simply looking for an educational experience—consider making time for a trip to the Orlando Museum of Art.
Medieval Times Dinner and Show
With its jousting knights, bards and feasting, Medieval Times is a feast for all five senses—and it appeals equally to adults and kids.
Medieval Times features jousting matches, sword fights and an impressive feast that includes chicken breast stuffed with chorizo sausage, herb-roasted potato wedges and roasted garlic. The show also features some comedy bits that will make you laugh out loud.
To ensure you get a seat, make sure to book your tickets well in advance. You can book them online here.
Lake Eola Park
Lake Eola Park is one of my favourite places in Orlando. It has a ton of great things to do for kids, including an interactive fountain, swan boats, playground equipment and more. Lake Eola Park can get crowded during the summer months but it's still worth checking out! You can also rent paddle boats or kayaks at the lake, so no need to worry about finding a boat hire before you arrive.
Lake Eola is surrounded by shops, and restaurants so you can easily find somewhere to eat or take a break from exploring the lake to go shopping.
Shop at The Florida Mall
The Florida Mall is an open-air shopping mall located just off International Drive. With 1.7 million square feet of retail space, you can easily spend a day here, exploring all the different shops. The mall has over 200 stores and attracts tourists from all over, so if you want something distinctly Florida, there's a good chance you'll find it here!
The Wheel at ICON Park Observation Wheel
For a 360-degree view of Orlando and its surrounding area, head over to ICON Park and ride The Wheel. With 32 air-conditioned gondolas that seat 8 people each, as well as LED lighting, USB ports and ride music for passengers who want to plug in their headphones, it's quite possibly one of the most technologically advanced observation wheels on earth.
You can book tickets for the observation wheel online, here.
"Drawn to Life" Cirque du Soleil Show
Created in collaboration between Disney and Cirque du Soleil, Drawn to Life tells a story of creation and how we become what we are through imagination.
Drawn To Life is an incredibly family-friendly activity, as well as a must-see for both adults and children alike. The show is extremely popular, so I recommend booking online in advance to ensure you'll have tickets.
You can book online here.
Titanic – The Artifact Exhibition
Titanic: The Artifact Exhibition is a unique, exhibition that brings to life more than 200 artifacts recovered from the tragic 1912 sinking of the Titanic. Visitors will learn about the life of those aboard the Titanic through rare personal items.
There are also 3D projections, actual video footage of the recovery process, and dramatic re-enactments by professional actors who portray passengers on board during its final hours. You'll also be able to see part of the Titanic's hull and part of an iceberg.
These all combine to create an unparalleled immersive experience unlike any other exhibit ever created around Titanic. Book tickets to the Titanic – The Artifact exhibition online here.
Save money with an Orlando Go City Explorer Pass
A great way of saving money while on vacation in Orlando, is to buy a Go City Explorer Pass. The pass saves you up to 40% on entry to some of the most popular attractions in Orlando. You can pick to receive the discount on 2 to 5 attractions, from a list of 15 different Orlando attractions. This includes many of the things included in this guide, such as WonderWorks, The Wheel at ICON Park, and The Titanic: The Artifact Exhibit. You can order your pass here, or below.
More Travel Tips & Resources