Disclosure: This post may contain affiliate links that earn Alisonfay.com a small commission, at no additional cost to you, and as an Amazon Associate I earn from qualifying purchases.
Traveling to Italy, and still wish to use the internet during your visit for things like navigating, Instagram, etc and want to avoid data roaming charges? Then I recommend purchasing a prepaid local Italian sim card that'll cover your data usage during Italy – and possibly beyond, into other EU countries.
If you're coming from another EU country and already have a sim card, check whether you have any data allowance left to use during your visit to Italy. If you're living in the EU, using an EU phone contract, just be aware that the EU roaming allowance may be lower than your phone's normal data plan. When I visited Italy this summer, I was only allowed to use 12GB data of my Three Unlimited data plan before they'd start charging me.  Some countries may have a higher or lower limit depending on how your country interpreted the EU data roaming laws.
Travelling to Italy from the UK? If you're travelling after October 31st, 2019, then chances are you will be travelling after Brexit. You'll need to check how your phone provider is handling data roaming charges within the EU after Brexit. If you're not covered by your UK phone plan anymore, then you will need to follow this guide on purchasing a prepaid Italian sim card.
What to do before travelling to Rome?
Before travelling to Rome, you should make sure that your phone is compatible with Italian sim cards.
You must make sure your phone is unlocked so that you can use another network provider's sim card. If it isn't unlocked, you'll need to contact your network provider and ask them to unlock it for you. If for some reason they won't unlock it, you could always hire a mobile WiFi or pick up a cheap unlocked phone such as a Moto G6.
You should also check whether your phone is compatible with the Italian phone networks. Most popular brands, such as an iPhone, and Samsung Galaxy will be compatible but it's always worth checking. To be able to use an Italian sim card, check that your phone can use any of the following network technologies:
900/1800 MHz GSM (GPRS, EDGE)
900/2100 MHz UMTS, HSDPA, HSUPA, HSPA+, DC-HSPA+
800/1800/2100/2600 MHz LTE, LTE-A
If it can use any of the above, then you'll be able to use any sim card that uses the Vodafone, TIM or Wind Tre phone networks.
If your phone can use any of the below technologies, it'll be able to connect ot the Iliad network:
900/2100 MHz UMTS, HSDPA, HSUPA, HSPA+, DC-HSPA+
1800/2600 MHz LTE, LTE-A
(Network technology information sourced from Wikipedia, Wikipedia contributors. (2019, October 19).)
Buying a sim card at Rome Fiumicino Airport
If you're flying into Rome Fiumicino Airport, and want to buy an Italian sim card before you leave the airport you'll find sim card stores in the baggage collection area in Terminal 3, and the Terminal 3 Arrival Hall. If you can, I really recommend waiting until you've left the airport to buy a sim card, as the airports overcharge. A 10euro sim card can easily cost you 50euros or more at the airport.
Within the Terminal 3 Arrival Hall, you will find 2 sim card stores, one for Vodafone, and the other for Lyca Mobile. Vodafone is one of the more popular networks in Italy, and has a lot of coverage but their airport pricing is hiked. When I passed through, they were charging 50 euros for what would cost you 10 euros outside of the airport. Lyca Mobile is more likely to offer cheaper plans, and if you're planning on phoning home you'll benefit from their cheaper international phone calls.
In the baggage collection area, you'll find a Tutto store that offers sim cards and mobile hotspots. But once again, their prices are really hiked up.
If you're travelling into other areas of the EU, make sure to check what data roaming allowances are included in these operator's plans.
Buying an Italian sim card in Rome
Buying a sim card within Rome, is so much cheaper than buying one at the airport, and there are so many more options. Plus, you can top up sim cards purchased within Rome whereas the airport sim cards cannot always be topped up.
Within Rome's city centre and around the Vatican City, you'll find plenty of stores offering sim cards for Vodafone, TIM and Lyca mobile. You;'ll also be able to find sim card stores in some of the bigger train stations. If you're taking the train to central Rome, and are getting off at Roma Termini, you can you pick up a sim card within the Roma Termini shopping area from one of many sim card stalls such as TIM and Tre.it (Three).
If you choose to go with Vodafone, you can take advantage of their tourist sim card offer that includes 600 minutes, 30GB data (15GB can be used within other EU countries), unlimited usage for WhatsApp, Waze, Instagram etc for 24.99euros a month. This offer is valid as of October 2019. You can find out more about this tourist sim card on the Vodafone website.
Order an Italian Sim Card Online
If you want to save time and avoid the hassle of buying the sim card in Italy you can rent an Italian pocket WiFi with unlimited data in Itay and the EU, for delivery to any address in Rome, Italy or another European country – such as your home, hotel, a post office delivery point, etc. You can pay upfront online for the pocket WiFi and then return it before you leave Europe via a self-addressed return envelope that will be provided. Pocket WiFis are great for saving money as up to 10 devices can share 1 WiFi plan, and you save yourself the hassle of having to get your phone unlocked.
You can also order a European sim card from Amazon before you travel.
Three Mobile's prepaid sim card works for 30 days within Europe, including Italy as well as the USA, Australia, Hong Kong, Singapore, New Zealand & more. It offers 3000 minutes, 3000 texts, and 12GB data for 1 device.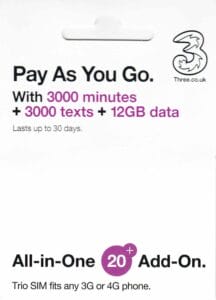 Orange's prepaid sim card offers 14 days of 20GB data within Europe, including Italy, plus 120 international minutes and 1000 international texts for use within Europe. While the credit only lasts 14 days, you can top up this sim card online.
Another option is dataRoam's European data sim card, that offers 4GB data within Europe for up to 60 days.
You can also order a tourist sim card from the TIM website that you can collect from a TIM store. As of October 2019, the tourist sim card is 20euros + 10 euro fee for the sim card, for a 30-day sim card plan that includes 200 minutes, 15GB 4G Data, and unlimited chat on apps such as Facebook Messenger and Whatsapp.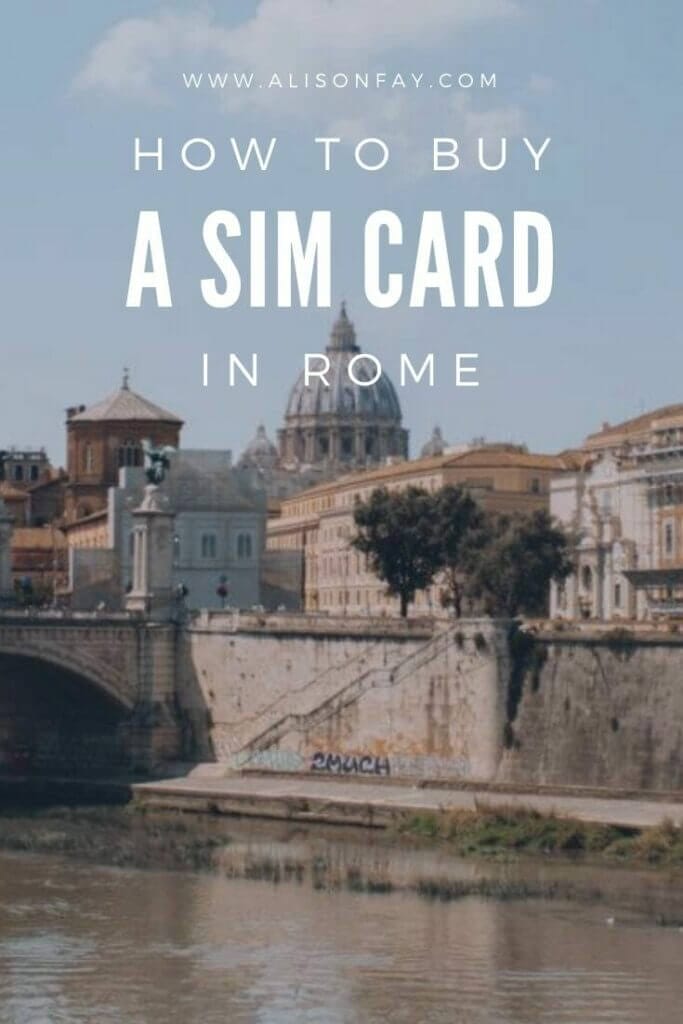 Sources:
Wikipedia contributors. (2019, October 19). List of mobile network operators of Europe. In Wikipedia, The Free Encyclopedia. Retrieved 10:01, October 21, 2019, from https://en.wikipedia.org/w/index.php?title=List_of_mobile_network_operators_of_Europe&oldid=922092464