Having spent a lot of time traveling around Japan, I get asked a lot of questions including "What is the best sim card or portable WiFi for Japan?", to which my answer is – it depends on what you need. There isn't any best one, but there is a range of good ones to pick from.
In this guide, I'll cover a range of portable WiFi and sim card options for traveling within Japan so you can choose one that meets your needs. This guide will focus on short-term travel within Japan (3 months or less). The sim card, and portable WiFi plans covered in this guide are created for tourists. They are still usable if you're in Japan longer than 3 months but there are more affordable options available from phone stores, if you have a work visa.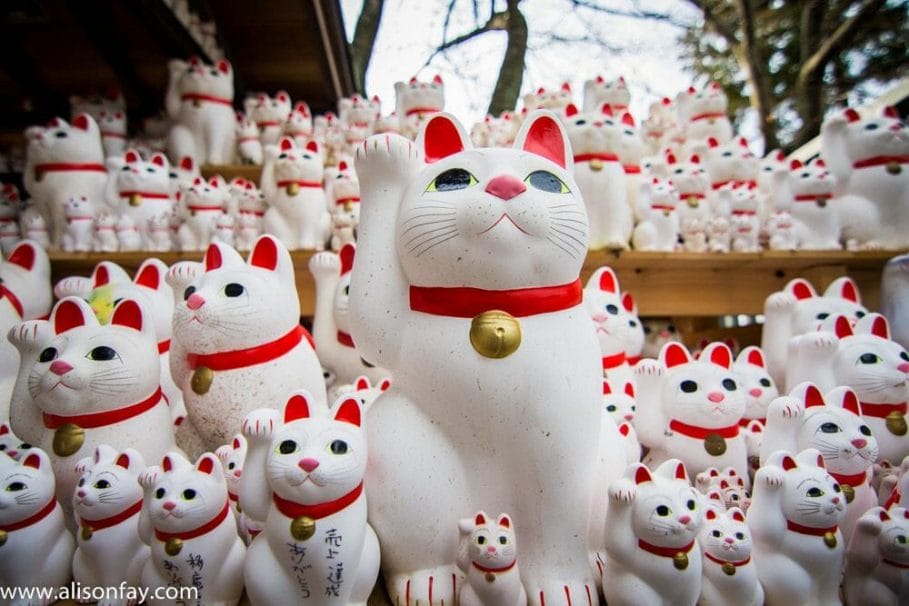 What to know before traveling to Japan
To rent or buy a sim card, portable WiFi or phone within Japan you'll need to make sure you have your passport, and a credit card available if you are renting or buying a sim card/device in person. If you're ordering online, you may be required to submit this information via the company's website before you can access the internet. This is due to Japanese laws, requiring companies keep track of who us using what sim card/wifi.
If you're planning on getting a sim card, I recommend taking one of the sim card ejecting tools to open the slot on your phone and make sure you know what size sim card your phone needs. While some stores will have these available and can help you install it, it's better to be safe by having your own. If anything, it'll be useful to insert your own sim card back in at the end of the trip.
To use a Japanese sim card, you'll need to make sure your phone is unlocked and works with the Japanese phone networks. To be able to connect to the Japanese networks, your phone will need to be able to connect using Band 1 (2100mhz) or Band 19 (800mhz) network bands. Outside of the main cities, you'll need to be able to use Band 19 or you will suffer from poor network coverage. Luckily, the majority of smartphones made in the last few years, such as iPhones and Samsung Galaxy, do support these network bands, but to be safe, check before traveling.
If your phone is locked or doesn't support the above bands, then you'll need to either rent a portable WiFi, a rental phone or buy a different phone. Renting either a portable WiFi or phone is much cheaper, but if you're going to be travelling a lot it might be worth investing in a new phone that will connect to 4G (or even 5G).
What to know if you're visiting rural areas of Japan
If you're planning on traveling to more rural areas, I recommend checking the signal coverage available using OpenSignal, one of many apps that come in handy when travelling around Japan. To access the network coverage information, you'll need to download their app for iPhone or Android. The app displays the coverage areas for the 3 main networks in Japan, that any sim card or portable WiFi listed in this guide will be using. If you happen to be going into an area with poor coverage, then I recommend checking on Google Maps for conbini's (convenience stores), such as 7/11, Family Mart, and Lawsons. These stores normally to offer free WiFi so you can easily connect for free, download offline maps, check Facebook etc.
Buying a sim card or portable WiFi at the airport in Japan
Before you buy a sim card at the airport, you should be aware that they can be more expensive than those outside of the airport. To make sure you get the best deal, I recommend making use of the free WiFi available in the airport, train stations etc until you get to a store outside of the airport or checking what deals are available from Yodobashi, etc to make sure you're not being ripped off. I have listed some of these deals further down, which are available as of October 2019.
Which offers are available at the airport will depend on where you're landing. If you are flying into Tokyo Narita Tokyo Haneda or Kansai International Airport in Osaka, there are tons of sim card stores and vending machines. Smaller airports may have fewer options available.
JAL ABC has sim cards, portable WiFi rentals and phone rentals available at Narita, Haneda, and Kansai airports. An unlimited data sim card from JAL ABC costs 4073 yen for 7 days, 5601yen for 15 days, and 6619yen or 30 days. They also have limited data 30-day sim cards that offer 2GB for 2647yen and 6GB for 4582yen (as of October 2019). Depending on how much data you'll be using, you could save money by grabbing a 5GB sim card that lasts 30 days from Yodobashi for 3259yen instead.
Japan WiFi has mobile WiFi Hotspots available to rent, offering 500MB data for 759yen (+tax) per day, plus the cost of insurance (or you can either use your own or risk not having any). Japan WiFi is available from the following airports: Narita, Haneda, Kansai, New Chitose, Fukuoka, and Chubu Centair. They can also be ordered online for pick up at the airport.
WiFi Rental Store has mobile WiFi hotspots available for you to rent from Narita, Haneda, Kansai, Centair, New Chitose and Fukuoka airport. You can also collect in store, in Akihabara, Tokyo or have it delivered to your hotel. Rental fees start from 450yen a day or 6750yen per month, plus the cost of pick up or postage. Data plans start at 20GB, and go up to 100GB.
Buying a Travel Sim Card or Pocket WiFi in Japan
Buying a sim card in one of the Japan's main cities such as Tokyo or Osaka is really easy. Soon as you get into the city, just head to either a BIC Camera store, or Yodobashi Camera Store, and head to their mobile phone section. Here, you'll find a range of travel sim cards, most of which offer data-only plans that'll work for up to 30 days, 40 days, or 3 months. Normally the ones available for tourists will be labeled as such with English signage.
If you're in Tokyo, you can find a BIC Camera store in Shinjuku, outside of the east exit at Shinjuku JR station. This store normally has a few staff members who can speak some English who will be able to assist you. There's also a Yodobashi camera just outside of the west exit at Shinjuku JR Station. This store makes buying a sim card easy as they have a lot of signs in English as well as English-speaking staff, who will be able to help you select the right sim card.
You can also find a Yodobashi camera outside Akihabara JR Station, and the BIC camera store in Akihabara is along one of the main roads near the Taito Station arcade. You may also spot some stores advertising tourist sim cards around Akihabara, Tokyo. These stores normally have English-speaking staff who can help you.
Below is an example of some of the Japan travel sim cards available from Yodobashi Camera.
| Sim card | Plan | Cost in yen |
| --- | --- | --- |
| Yodobashi Camera Prepaid sim | 1.5GB data for 31 days | 2017yen |
| Yodobashi Camera Prepaid sim | 3GB data for 31 days | 2699yen |
| Japan Travel SIM | 2GB data for 3 months | 4160yen |
| Japan Travel SIM | 1.5GB data for 30 days | 2020yen |
| COMST Prepaid 4G Data SIM | 2GB data for 30 days | 2750yen |
| COMST Prepaid 4G Data SIM | 7GB data fo 30 days | 3730yen |
| Softbank 4G LTE Yodobashi Camera Wireless Prepaid Sim | 10GB data for 40 Days | 4560yen |
| BIGGLOBE NINJA SIM | 7GB data for 30 Days | 8460yen |
Below is an example of some of the Japan travel sim cards available from BIC Camera.
| Sim card | Plan | Cost in yen |
| --- | --- | --- |
| BIC Camera Japan Travel Sim | 2GB Data for 3 months, recharge available | 4150yen |
| BIC Camera Japan Travel Sim | 3GB Data for 30 Days | 3080yen |
| Japan Communications Visitor Sim | 5GB Data fo 10 Days, rechargeable | 1980yen |
| Japan Communications | 5GB data for 21 days, rechargable | 3025yen |
| BIC Mobile | 100M/day for 7 days | 3278yen |
Buying an eSim for Japan
Alternatively, you could buy an eSim card. if you have a relatively new phone (2020 onwards), you will most likely be able to use an eSim. eSims are digital sim cards that download onto your phone, so you don't need to faff with finding a store selling a physical sim card or worry about removing your existing sim card. I personally love eSims as I can still use my main sim cards, to receive calls and texts from doctors, banks, etc.
eSims are normally data only, so if you do want a sim card that will let you ring people in Japan you'll still need to get a physical a sim card or make use of VoIP calling.
I recommend getting your Japanese eSim from Airalo. This is an online eSim store, which sells local, regional, and global sim cards. So depending on your travel plans you can pick whether you want a sim card just for Japan, one for the Asia region or a global one. You can also top up/renew the sim cards via Airalo so you don't need to worry about going to a store to buy another sim card if you hit your data limits. Their sim cards also quite reasonable for Japan, and depending on your needs their Global/Regional sim cards can work out cheaper than buying multiple sims.
Japan eSim Plans
Airalo has two eSim plans for Japan:
However their Asia regional sim cards are cheaper per GB than the Japan only ones.
eSims for travelling in Asia
Airalo offers 6 different eSim plans for the Asia region which covers 14 countires including Japan, China, South Korea, Malaysia and more.
Tip: Airalo's Asia regional sim cards start at $5 for 1GB so this cheaper than the Japan-only ones. They also have options for larger data limits so if you need more than 3GB for your travels around Japan, grab an Asia regional sim card instead of the Japan one. If you'll be visiting other countries in Asia, you should pick up one of their Asia regional sim cards as it is normally cheaper than buying an eSim per country you visit.
Airalo has the following Asia regional eSim plans:
Buying/renting a sim card or portable WiFi online
If you want to save yourself time at the airport, you can pre-order a sim card or portable WiFi online before you travel to Japan. Some companies will deliver the sim card or portable WiFi to your hotel, others will ask that you collect them from their airport counter, store or tourist information office.
If you're looking for a sim card, this Docomo 4G Sim Card
can be collected from most major airports including Narita, Haneda and Kansai International. Usable for up to 8 days, with 1GB, 3GB and unlimited plans available.
If you're in Tokyo for more than 8 days, then this sim card has unlimited data for up to 31 days and you can get it delivered to your hotel.
If you're wanting to use multiple devices, you should get a portable WiFi router as Japanese tourist sim cards do not support hot-spotting. This unlimited portable WiFi router offers delivery to your hotel or hostel and this unlimited data portable WiFi router can be picked up from Haneda airport
If you want to avoid the worry of using up all your data, I recommend getting an unlimited sim card or WiFi router. All of the sim cards and mobile WIFi routers below include unlimited 4G access!
Staying in an Airbnb? Most sim card/wifi rental companies do not deliver to AirBnB's or residential addresses. So you'll need to collect it from the airport or their store.
If you're looking for cheap flights to Japan, read my guide on finding cheap flights. If you still need somewhere to stay, check out my guide for finding cheap hotels & hostels. If you're staying in Tokyo, why not visit Asakusa? If you love cats, make sure to visit Japan's cat island. If you're visiting in February, I highly recommend going to the Sapporo snow festival.