Iceland is an amazing country to visit all year round. Whether you've decided to visit in summer or in the winter you can't really go wrong as both times of year are amazing. Now you've decided what time of year you'll be visiting, you're probably wondering what to pack.
In this guide, I cover what to pack no matter what time of year you're visiting, as well as what to pack specifically for summer and specifically for winter. I include items that I found were really useful and helped a lot during my traveling around Iceland.
What To Pack for All Seasons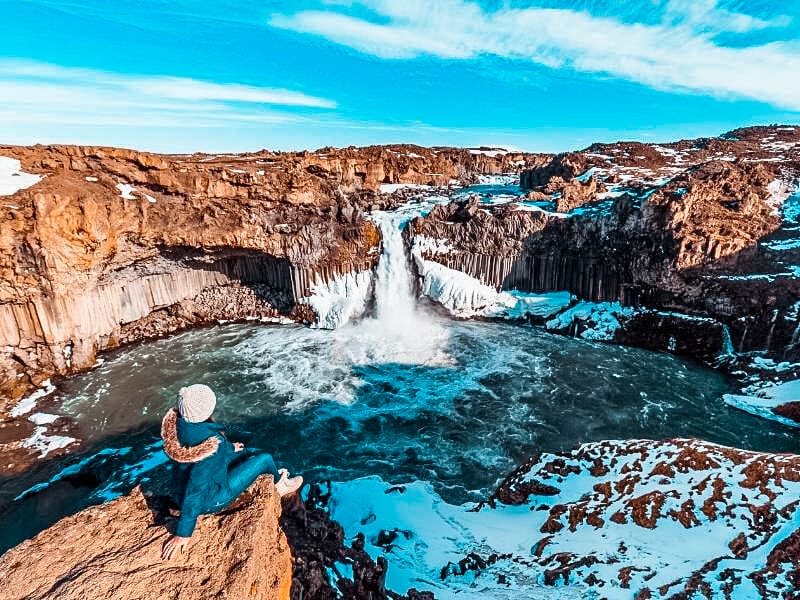 No matter which season you'll be visiting Iceland, here's a list of things I recommend packing. These are items that you shouldn't go without, as they'll make your time there so much easier. Some things will make your trip safer, others are more of a comfort/quality of life improvement but either way I highly recommend taking them.
Waterproof Hiking Boots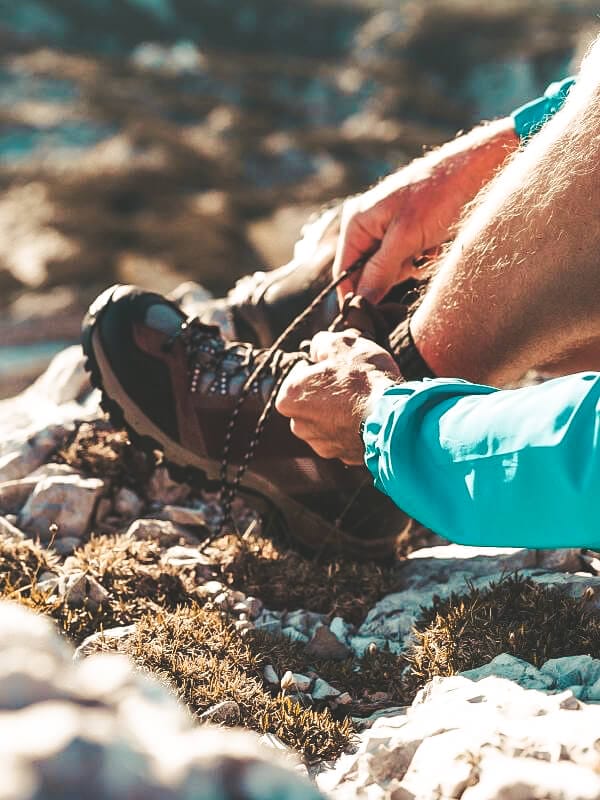 Waterproof hiking boots are a must all year round when visiting Iceland because of the weather. The weather in Iceland is notoriously unpredictable and can change quickly, so it's important to be prepared for anything. Even during the summer, it can start raining with very little, if any warning. So waterproof hiking boots such as these Columbia hiking boots for men or for women can help keep your feet dry and comfortable no matter what the weather throws at you.
Another reason is due to Iceland's terrain. Iceland is home to some of the most beautiful and unique landscapes in the world, but it can also be quite rugged. Waterproof hiking boots will help you navigate through any terrain, whether you're hiking through a lava field or crossing a glacial river.
I highly recommend buying your hiking boots before you get to Iceland, as they're really expensive to purchase once you're there.
Waterproof and Windproof Coat
Another essential item is a warm, waterproof, windproof coat/jacket. A waterproof and windproof coat is an essential piece of gear for anyone visiting Iceland. As the weather in Iceland can be unpredictable, with both rain and high winds having a jacket that's both water and windproof can help a lot. Even on the warmest day in summer, the wind can make you feel cold and uncomfortable.
I highly recommend a coat that will keep you warm and dry no matter what the conditions are like. Such as this women's down jacket or this men's triclimate jacket.
USB Car Charger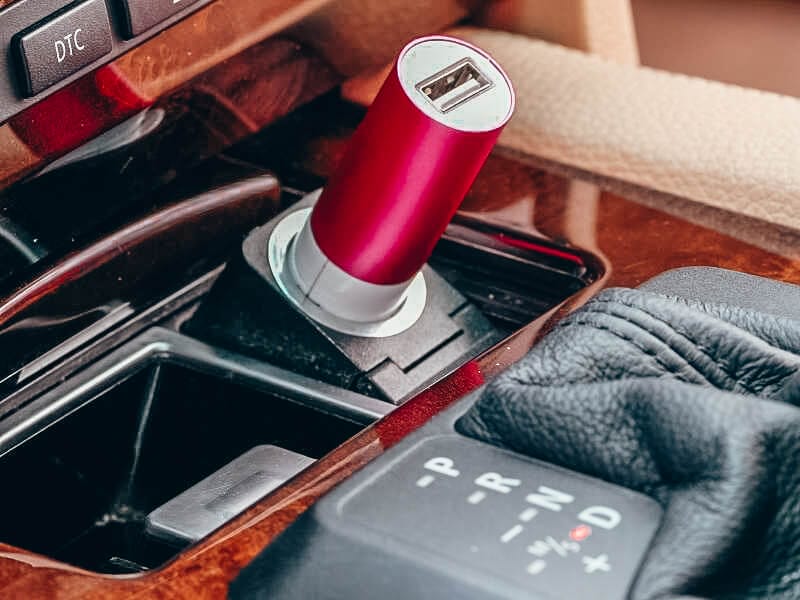 If you're hiring a car, I highly recommend bringing a USB car charger to charge your phone whilst you're driving. The last thing you want is your phone to run out of battery as you may end up lost, unable to call for help or use apps that will help you travel around Iceland.
If you're bringing a camera you could also use a USB car charger to charge your camera batteries. This is a great way to keep your camera charged whilst on the go, and helps you avoid being caught short without enough charge in your camera to take photos of Iceland's amazing landscape.
Portable Battery Bank for Charging Phones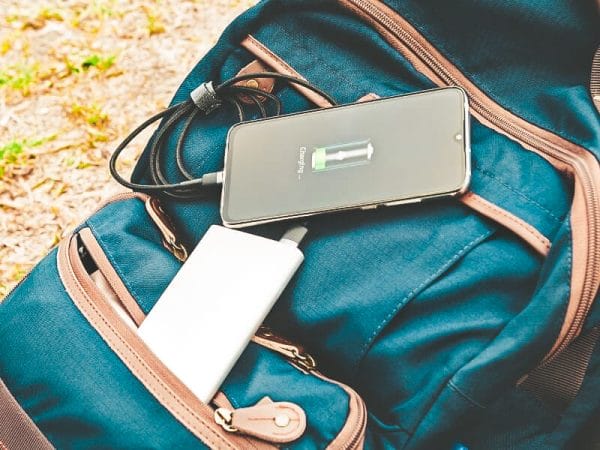 Another essential item is a portable battery bank. You will probably be doing a lot of walking and hiking while you are in Iceland and a portable battery bank will come in handy for keeping your phone charged.
Iceland has some really beautiful landscapes and interesting architecture, and you'll want to take hundreds of photos with your phone's camera. The last thing you want, is for your phone to run out of power and be unable to take photos of something awesome like the northern lights or Godafoss waterfall.
The weather in Iceland can be unpredictable and a portable battery bank can be a lifesaver if you find yourself stranded, If your phone does run out of power, you may find yourself stuck with a broken down car or stuck somewhere whilst hiking and unable to call for help. So I really recommend bringing one of these and keeping it on you at all times. Luckily, portable battery banks are relatively inexpensive and lightweight so they don't have to take up much weight or space in your bag.
Anker Battery Bank
Anker battery banks are affordable and this one has 26800mAh which will charge your phone up to 6 times. I have been using my Anker battery bank for a few years, to charge multiple devices such as my phone and camera batteries.
Outlet Adapter
Iceland uses the Europlug socket, which takes a type C or type F plug that has rounded prongs. If you're not visiting from a country that uses the Europlug Type C or F socket then I recommend bringing an outlet adapter so you can charge your devices whilst traveling around Iceland.
Note: If you are visiting from a country (including the USA and Canada) that does not use the same voltage (220-240v) as Iceland then you'll need to bring a plug power converter. If you live in a country that doesn't use 22-240v, things like hair dryers, hair straighteners, curling tongs, and other single-voltage items will not work well in Iceland. You can check what power voltage your country uses on this Wikipedia article – Mains electricity by country or on this map below:
First-aid Kit
I always recommend taking a first aid kit whenever you're going to remote places, especially if you'll be hiking. Accidents can happen so having a first aid kit with you to deal with any cuts or scrapes is useful. Plus, having some medication such as pain medication or car sickness medication can make a huge difference as the last thing you want to be doing, is finding a store that sells these things when you need them.
Some of the items you might want to pack in your first aid kit include bandages, antiseptic wipes, pain relievers, a space blanket (reflective blanket), cold medication, and car sickness medication. Before bringing any medication to Iceland, make sure to check the importation rules.
Travel First-aid kit
I always take a lightweight first aid kit with me when traveling. This kit is suitable for 1-2 people and contains a range of bandages, plasters, and other items you might need whilst hiking in Iceland.
Reusable Water Bottle
Bottled water is expensive in Iceland, so carrying a reusable water bottle with you can help you save money on your trip. Iceland's tap water tastes great, is safe to drink, and is free from chlorine and nitrates!
Taking a reusable water bottle also helps the environment by reducing the amount of single-use plastic you're using. Iceland is a beautiful country and due to the increase in tourism, a lot of areas are getting damaged. By taking a reusable water bottle with you and using it instead of buying bottled water, you can help reduce the amount of plastic waste in Iceland and in turn help preserve the country. Plus, when flying you can take the empty bottle through security and refill it on the other side (normally for free) so you don't have to fork out a ridiculous price for the airport bottled water.
Whilst you don't need a filtered water bottle for Iceland as their water is safe to drink, buying a filtered water bottle means you'll have something you can use when visiting other countries.
Lifestraw Go Water Bottle
This water bottle filters out bacteria (including e.coli), microplastics, chlorine, sand, dirt, and more. It improves the overall taste of water and makes it safer to drink whilst reducing your single-use plastic consumption.
Long Sleeved T-shirts
Long-sleeved t-shirts are something you must pack for Iceland no matter what time of year it is.
By wearing a long-sleeved t-shirt you'll keep yourself warm, and they can act as another layer of insulation under your sweater or coat. They're also good to protect yourself against sunburn, as even in Iceland the sun can cause you to get burnt – especially if it's reflecting off ice or snow.
Thermal Top and Leggings
Wearing thermals in Iceland is a must to stay warm whilst traveling around Iceland. Thermal tops and leggings are great for layering under your clothes to keep you warm, and comfortable. Thermals can be super affordable depending on the material.
I personally prefer wearing merino wool thermals such as these ones for women, or these for men. Merino wool offers the best warmth all year round whilst being super comfy, but if you're vegan or on a budget, bamboo thermals such as these for men or for women, can work well and are more affordable.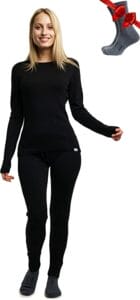 Merino.Tech Merino Wool Thermals
These thermals are suitable all year round and are a must-have when visiting Iceland.
Thick Warm Sweaters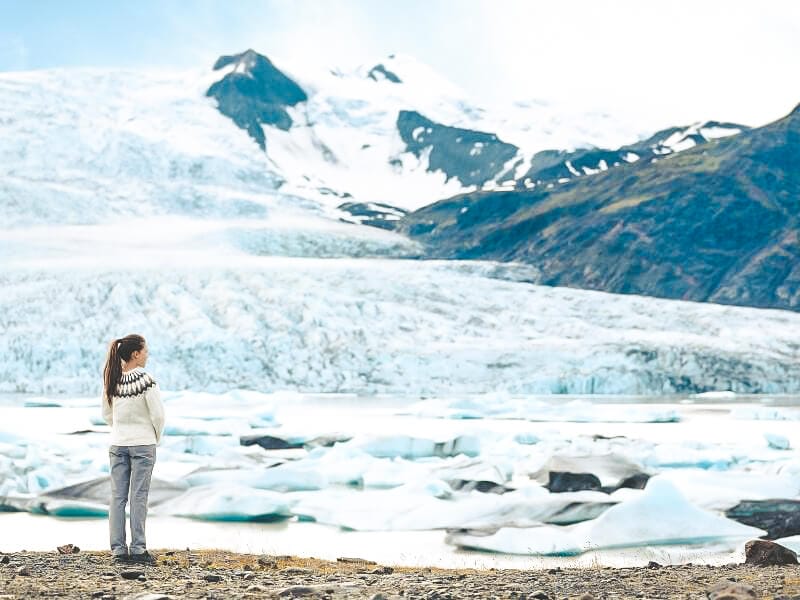 I really recommend wearing thick warm sweaters in Iceland. They're great for layering and keeping yourself warm. Even in summer, having a sweater can help protect you against the cold Icelandic wind and rain. If you're not vegan then I recommend bringing some merino wool sweaters. Otherwise, any thick sweater will help keep you warm.
Crampons
Crampons are a must for Iceland, especially during winter but I highly recommend packing some no matter what type of year you are visiting. The landscape can get really icy, so it's best to be prepared.
Crampons are metal spikes that are attached to the bottom of shoes or boots. They help by providing extra traction on icy or slippery surfaces. They can help you cross snow-covered terrain safely and can be used to help climb up or down snow or ice-covered slopes. I recommend buying crampons online, so you can pack them in your hold bag before you fly as buying crampons in Iceland can be really expensive.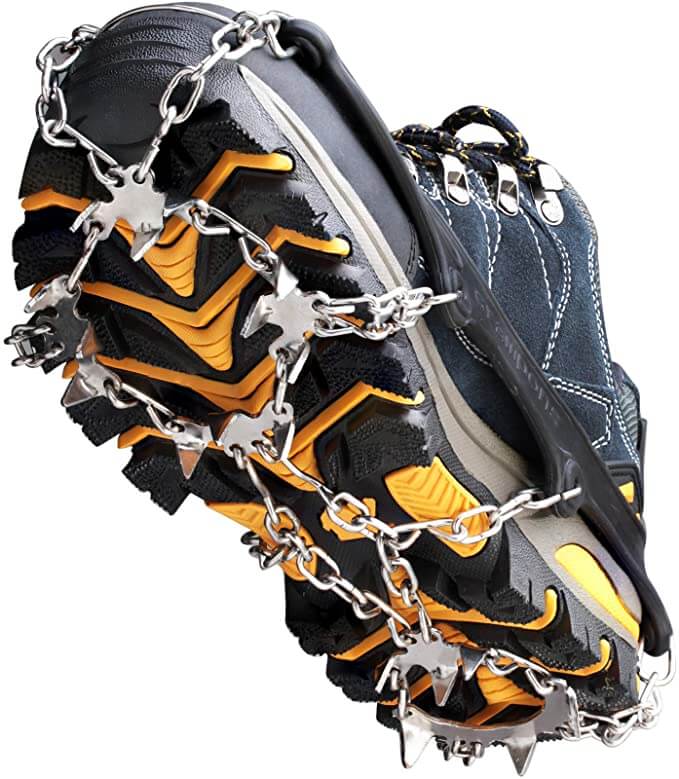 Crampons
These crampons come in a few different sizes, have 19 spikes, and are suitable for use up to -49f (-45°C.) They're easy to adjust and suitable for both men's and women's shoes.
Driving License
If you are planning on hiring a car whilst in Iceland make sure to pack your driving license. Iceland recognizes all countries driving licenses so you don't need to worry about bringing an international driving permit unless your license isn't in roman script. If you have a license that isn't in the roman script (e.g. Japanese, Chinese or Russian) then you will need to get an international driving permit that is in roman script.
Iceland does require that you have held the license for at least 1-year, and to hire a car and you must be at least 20 years old to hire a car. Some vehicles have a higher age requirement, such as 4WDs and one-wheel drives which require you are at least 23 years old to hire them. Some insurance companies may restrict 4WDs and all-wheel drives to those over 25 years old.
Another good reason to bring a driving license with you (even if you are not hiring a car) is to go snowmobiling (which is super fun). To drive a snowmobile in Iceland you must legally be 18 years old and hold a driving license. Anyone under 18 must be accompanied by an adult.
Warm Hat and Snood/Gaiter
I recommend bringing a warm hat, and snood/gaiter, with you to Iceland. I prefer to wear a merino wool hat, as these are really warm and dry fast. As it rains a lot in Iceland, a fast drying hat really helps.
Rainproof Cover For Your Camera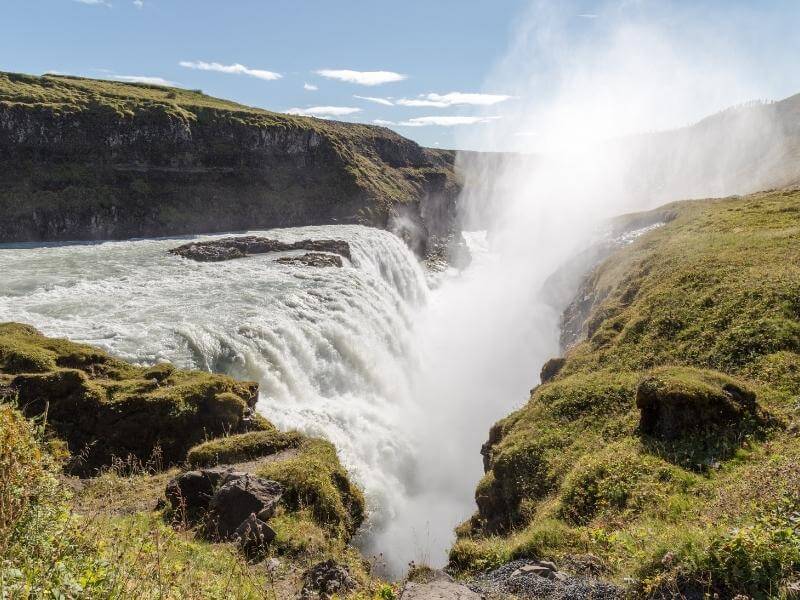 If you're bringing a camera to Iceland I recommend bringing a rainproof cover to protect it from splashes at waterfalls, and the rain. Most cameras do have a certain level of water resistance but during heavy rain, and when taking photos at large waterfalls such as Gullfoss, your camera is likely to get soaked. It's only about $4.50 (USD) for OP Tech Raincovers so they're really inexpensive.
Rainproof Cover For Backpack
It rains all year round in Iceland, and when you're near a waterfall you may get sprayed with splashes of water. Bringing a rainproof cover for your backpack can help protect the contents from water. They are really affordable, so I highly recommend bringing a rainproof cover for your backpack.
Swimsuits
Make sure to pack a swimsuit for your Iceland trip.
No matter the time of year you are visiting Iceland, you should visit at least one hot spring during your visit. Whether you opt for an easy-to-access one such as the Blue Lagoon or find one as you drive around the ring road (learn how you can find hot springs easily here) visiting a hot spring should be high on your list of things to do. In Iceland, you wear swimsuits in the hot springs so make sure to pack one.
If you're able to, I also recommend swimming in Silfra as it's an amazing experience. If you're an experienced diver you could opt for a diving tour to fully experience swimming between 2-continents. Otherwise, you can go snorkeling at Silfra which is just as fun and lets you see the beautiful nature found underneath the water as you swim between the 2-continents. There are some health requirements but if you meet those requirements then snorkeling or diving at Silfra is 100% something you should do when visiting Iceland.
Snorkeling or diving at Silfra does require you to have your own swimming costume. The tour operators do supply you with snorkeling/diving gear including a drysuit but you need your own swimsuit/swim shorts to go underneath. So make sure you pack your swimsuit so you can enjoy this amazing experience.
Reef Friendly Sunscreen
I highly recommend bringing some reef-friendly sunscreen, with you to Iceland no matter what time of year you are visiting, but especially if you are visiting Iceland during the summer or winter.
During summer, Iceland's temperature can reach 77F (25C), but is normally around 59F (15C) but even though it doesn't get hot most of the time, the sun can still burn you. Even during winter, fall, and spring, the sun in Iceland can be quite glaring and harsh. Especially if it is being reflected off ice or snow. I ended up sunburnt whilst chilling by the Blue Lagoon in March 2018 as I forgot to consider how the sun would reflect off the ice and snow.
If you are visiting the hot springs, make sure to wear one that is water resistant. I really recommend buying one that is reef friendly to help minimize the impact on coral reefs and sea life in general. I personally like this Sun Bum reef-friendly sunscreen,as it's both vegan and reef friendly, and contains vitamin E which helps keep your skin moisturized.
What To Pack for Iceland in Summer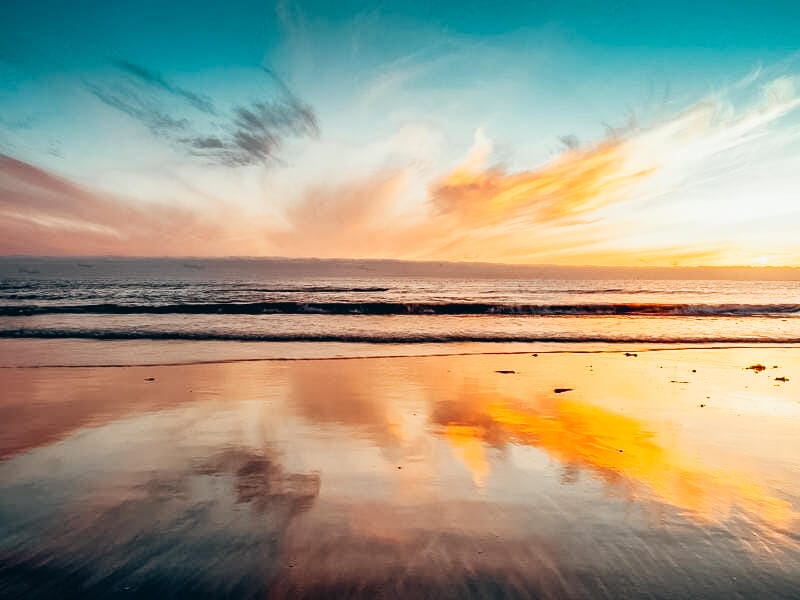 Visiting Iceland in summer is an awesome experience as you'll be able to enjoy 20+ hours of daylight as the summer sun is up almost 24/7. During June, you could enjoy the summer solstice and for the rest of summer, you can enjoy tours that take place throughout the night – making use of the midnight sun. Such as this midnight whale watching tour or a midnight quad biking adventure tour.
Sleep Mask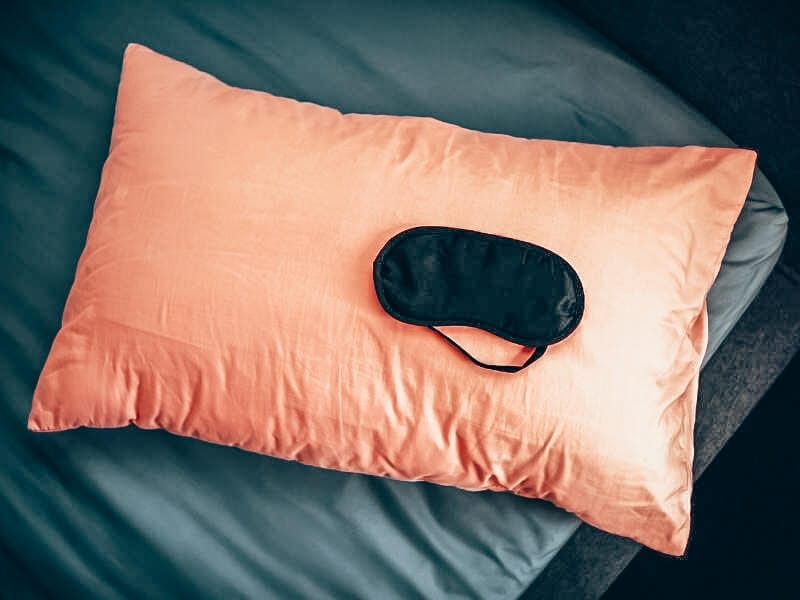 The midnight sun does come with some downsides, as the 20+ hours of daylight can have a negative impact on your sleep. To help keep a normal sleep pattern, I recommend bringing a sleep mask so you can block the light and glare of the midnight sun out of your eyes. If you're traveling with kids, a sleep mask is also useful for helping them sleep during the day on long car journeys.
Sunglasses
During summer in Iceland, the sun is really bright so sunglasses are a huge help and are needed to help protect your eyes. If you wear glasses for driving, I recommend getting some prescription sunglasses so you can safely drive without the sun glaring in your eyes. If you're bringing kids, I recommend taking them shopping for sunglasses before you come to Iceland. Encouraging them to pick a pair they like, will help ensure they're happy to wear them and protect their more delicate eyes.
Inspect and Bug Repellent
A lot of people incorrectly believe that Iceland has no insects, but whilst it has a lot fewer insects (and no mosquitos which is awesome but there are midges) there are still some insects, and their activity increases during the summer.
Bringing insect and bug repellent with you during the summer is a really good idea, as it'll save you from being bitten by the midges (and possibly other bugs/insects). If you'd like to avoid harsh chemicals when selecting an insect repellent then I recommend avoiding DEET. DEET-free insect and bug repellent such as this one from OFF! Botanicals is also much safer for your skin, and your luggage (if DEET leaks it can melt things like plastic).

OFF! Botanicals DEET-Free Insect Repellent
This insect repellent spray helps stop bugs/insects like black flies, and gnats. Free from DEET, making it more skin and environmentally friendly.
What To Pack for Winter in Iceland
Heat Packs
Bringing heat packs with you to Iceland is a great of being able to keep yourself warm, especially your hands. During winter, Iceland can get really cold especially when the wind picks up or if it starts snowing/raining. Packing some heat packs can be a great way of warming yourself up a bit whilst hiking or to help keep you warm whilst watching the northern lights.
If you're staying somewhere that has a kitchen where you can boil water, I recommend bringing reusable heat packs as these save money and help the environment. All you have to do, is boil the reusable hand warmers in water for 15 minutes and they can be used again. If you won't have access to a kitchen, then I recommend buying Hot Hands disposable heat packs. These are the ones I use when I won't be able to reactivate reusable ones, they last a long time, and are affordable. I like buying the body warmers, as they work for your hands or you can stick them to your stomach/back.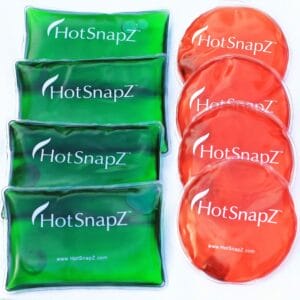 Hotsnapz Reusable Hand and Pocket Warmers
Reusable hand warmers that last for 30-40 minutes & pocket warmers that last for 50-60 minutes. Just boil them for 15 minutes to reuse them and save on money whilst reducing waste.
Rainproof Pants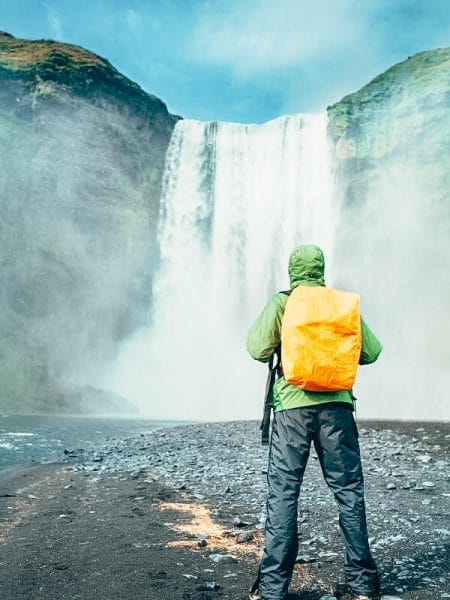 Iceland in winter can be quite wet, with loads of rain, ice etc. Rainproof pants are essential for any trip to Iceland during the winter. Especially if you're planning on doing a glacier hike, visiting ice caves and other situations where you may end up needing to sit down on an ice or snow.
They're also handy for keeping in your backpack to put on if it starts raining when you're hiking or if you're walking through deep snow. I learned the hard way when I left mine in the car thinking I wouldn't need them, and ended up with soaking wet pants from walking through snow in Myvatn that was halfway to my knees.
Rainproof pants aren't expensive and they're fairly lightweight so they won't take up much luggage space or add much weight to your day pack.
Lip Balm and Hand Cream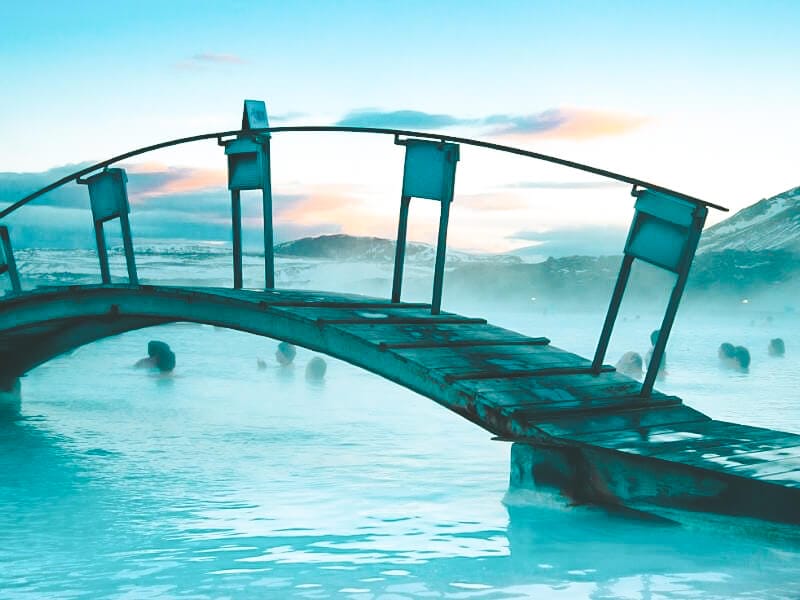 Iceland's wind can be quite harsh on the skin when combined with the cold temperatures in winter. I really recommend bringing some lip balm/chapstick or hand cream and reapplying it every few hours to avoid ending up with dry, chapped lips and hands. I don't recommend buying one once you're in Iceland as you'll most likely end up paying quite a bit more than you would in your home country. Iceland is known for its geothermal hot springs, and soaking in these can also be drying on the skin. Applying good hand cream after soaking in a hot spring will help ensure your skin doesn't get too dry.
Lip balm wise, you could buy one that offers UV protection and protection against the elements such as this Dead Down Wind one or, my personal favorite Palmer's Cocoa Butter lip balm that has some sun protection and helps stop wind-chapped lips.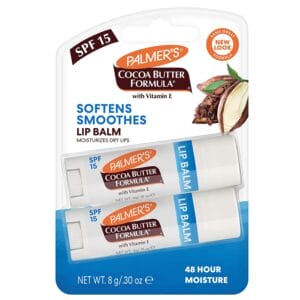 Palmer's Cocoa Butter Lip Balm
My favorite lip balm, helps stop your lips from getting dry and protects them from the wind. It contains vitamin E which is a huge help for stopping your lips from drying up as it helps them retain moisture.
When it comes to hand cream, I normally use Aveeno hand cream as I find the oats are really gentle on my skin and it's fragrance-free which is a huge help when it comes to my allergies. Aveeno has travel-sized hand creams available to buy here, so you can take this in your hand luggage.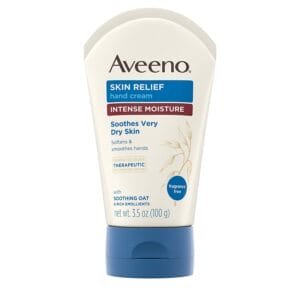 Aveeno Intense Moisture Hand Cream
My favorite hand cream, free from fragrances and made with oats. This is gentle on your skin whilst helping retain moisture and lasts up to 24 hours.
Thermos Flask
A thermos is a great way to keep food and drinks hot for most of the day while traveling.
If you're going to be spending a day exploring Iceland, chances are you'll be nowhere near a town so having access to a hot drink can be a great way of warming yourself up. They're also a great way of saving money on buying hot drinks and avoiding using disposable paper cups. If you don't have access to tea/coffee-making facilities in your accommodation you can always ask the staff at a café or gas station to fill your thermos.
I personally like to use the Thermos branded flasks, as I find these keep my coffee warm for the majority of the day. Unlike other brands, I've never had a Thermos branded flask break, so whilst they can be a bit more costly than the unbranded ones you may find in stores like Target or supermarkets it's worth the investment to ensure you get something that's good quality, and sturdy.
As a solo traveler, I prefer to bring a 16oz flask (473ml), as they fit easily into the side pocket on my camera bag and it's enough for one person. But if you're traveling as a group, this 40oz flask (1182ml) would save you from needing to bring multiple.
Thermos Flask
I love my Thermos flask, as it keeps my coffee warm for most of the day, and in summer it'll keep water cold all day.
Thermal socks
Thermal socks are great for keeping your feet warm in cold weather. I highly recommend wearing a good pair of thick thermal socks with you to Iceland, as the cold weather can get to your feet and the last thing you want is to end up with cold toes (or possibly frostbite).
Material-wise, I recommend wearing merino wool thermal socks in Iceland as these work best to retain heat and they're super quick to dry. But if you're a vegan, you can purchase ones made from acrylic such as these that are thick, and offers really good warmth as well.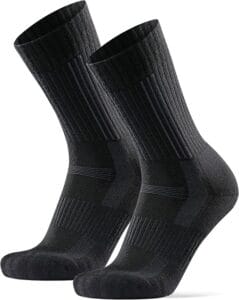 Merino Wool Socks
Merino Wool is great at keeping you warm and is also quick to dry. These socks from Danish Endurance are designed for hiking, in cold climates.
Other Useful Things To Pack for Iceland
Hayfever/Allergy Tablets
If you have allergies, I recommend bringing some of your usual hay fever/allergy tablets. Iceland does have vegetation, grass, and plants so you will find that at certain times of the year there will be a higher pollen count. They're also handy in case you end up having a reaction to an insect bite.
Allergy Warning Cards
If you have allergies, I recommend bringing allergy warning cards with you that have the English and Icelandic names of the foods you are allergic to. You can then show this in restaurants to make them aware of your allergy. Whilst English is widely spoken in Iceland, there may be some words that aren't widely used and each person's language ability will vary so to be safe, bring allergy cards with you.
You can make your own but to ensure the translations are correct, I recommend ordering allergy travel cards from Equal Eats.
If you're like me and have rare or uncommon allergies/food intolerances then you may want to make your own using Google Translate. Just be sure to verify the translation is correct.
Emergency Contact/Medical Bracelet
Wearing an emergency contact bracelet can be really handy in case you have an accident. If you have a health condition or allergy, you can list these on the bracelet to make medical professionals aware.
But, even if you don't have a health condition/allergy, accidents can happen, and having your emergency contact listed somewhere easy to find can help ensure that medical professionals can get in touch with your family/friend. They're worth wearing whenever you go hiking, running, or traveling.
You can order custom wristbands/bracelets online, such as this silicone one.
Traveling with kids? I recommend having them wear a wristband, with your name and contact number on it. This way, if they get separated the person can contact you. Amazon sells these cute cartoon wristbands that's let you write your own message.
Hope you found this guide useful. Now you know what to pack, check out my guide on what apps you should download before heading to Iceland. Visiting Iceland in March? Then check out my tips on what to know before you go to Iceland in March here.