When traveling to the UK you'll most likely want to get online ASAP, so you can stay connected with your friends, family + followers. The best way is to buy a prepaid sim card on arrival so you can access the internet without having to hunt for public WiFi and to avoid a huge data roaming bill.
You will find there are tons of free public WiFi across the UK. Especially in cities like London. But I find a lot of them can be pretty slow and they're insecure. Having data will also help you with navigating, checking train/bus times, checking restaurant reviews, buying tickets for tours, etc when you're out & about. It'll also let you use Google/Apple Pay in stores to pay for things in stores, your bus fare, and the London Underground as you need to use data to pay for buses/the underground using your phone.
Sim cards for the UK can be really cheap, they're normally around £10 (about $7 USD) for the cheapest plans but some networks offer some for £5 like Lebara and Lycamobile. There are so many networks and offers to pick from for your trip to the UK so you can easily find something in your budget. You could also get an eSim which start at only $5 (about £4) for the cheapest plan. So if your budget is super low, you can easily get yourself an eSim card for your trip to the United Kingdom.
Although having so many options can be a bit overwhelming, so I'll help you with getting a prepaid sim card in the UK (or eSim) that suits your budget, and needs. Even if you're from the UK, and just looking to save money on prepaid sim cards this guide can help you find the top options available and help you with a UK sim card comparison.
Remember, that one thing you need to be aware of before getting a new UK Sim card is that the mobile phone must be unlocked. If you're coming from the USA, chances are it's locked. Check with your network, and ask them to unlock it for you. Other countries like Canada and Australia may have locked phones. But UK and EU phones tend to be unlocked.
Reasons to avoid using Public WiFi in the UK
Even if you're in a large city like Liverpool or London where public WiFi is on every corner, using your phone's mobile data is much more secure. Public WiFi tends to have unencrypted connections which allow hackers to monitor your internet activity, and see data for things like your online banking, emails, and social media accounts. If you need to use public WiFi, make sure you have a VPN. This applies not just in the UK though; no matter where you are traveling be aware that public WiFI can be insecure.
If you're on a low budget, Proton VPN offers a free plan that will offer you a high level of security with a limited connection speed (it's slow but it's probably the most secure free one out there). If your budget allows, I recommend upgrading to a paid version of Proton VPN.
Reasons I like Proton VPN: Fast connection speed with lower latency than other VPN's I've used when using the premium plan. Works for Windows, Linux, Android, Mac and iOS so can use it on all my devices. Works for Netflix and other streaming sites. Plus they have good privacy rules. They're not under surveillance and don't keep traffic logs (a lot of VPNs do!). They're based in Switzerland, which has some of the best privacy laws in the world and isn't a member of fourteen eyes surveillance network (so basically they won't share data with the other countries that are a member including the US, UK, Canada, Australia and more). If you really care about your privacy, then Proton is probably the best VPN you can get. They also offer a really secure email service that's worth trying out.
Another reason not to use public wifi? It's slow. Especially in hotels, I really find hotel WiFi tends to be really bad. Mcdonald's, Costa Coffee, and Starbucks can have OK WiFi speeds, but I really find Burger King and Wetherspoons pubs are hit & miss. Sometimes the WiFi in these places is so slow you can't even use your phone to order through their app.
If you do get stuck without data or a poor mobile connection, you can normally find public WiFi in:
Supermarkets, such as Morrisons, Asda, and Tesco
Restaurant and fast food chains such as Wetherspoons, McDonald's, Burger King, Tim Hortons
Coffee shops: Most independent ones have WiFi, but also Costa Coffee, Starbucks, Cafe Nero, Coffee #1
Train stations normally have wifi and the London Underground has WiFi for o2/Virgin customers.
Pubs: A lot of pubs have WiFi but most tend to have BT internet which requires you to be a BT mobile customer or to pay.
Just remember, don't check things like your bank accounts, PayPal, Stripe, Transferwise, Cashapp, etc on public Wifi without running a VPN.
Which Phone Network Operator Should I Use?
When it comes to picking from phone network operators in the UK, you might be wondering what's the best one? I live in the UK, and have used a range of network operators (and sometimes multiple at once) so I've done some thorough testing. I travel around cities, and to rural areas like Scotland, or Cornwall. I also live in a pretty rural area in Somerset where the phone signal can suck.
I'll cover some things you should know about buying a prepaid sim card and the best networks (from my personal experience).
Overall, it does depend on where you'll be visiting the UK. I recommend checking the coverage for each of these networks so you pick the best operator for those areas. Most networks do have 98/99% coverage in the UK but even so, I find they can be slow or the coverage is for 2G/slow 3G rather than at least 4G or 5G.
EE: I personally love EE, they offer a great signal throughout most of the country and have the best 5G network so far. They have a ton of 4G coverage + good 3G coverage. I have the best signal in rural areas with EE. But, EE is more expensive than other networks.
o2: O2 is another good network, they have good 5G + 4G coverage in most cities and are great if you're visiting London. I also found they had really good coverage throughout York and North Yorkshire. I don't really recommend them for other rural areas though as I've found them to have a bad signal around the South West of England, and Wales. o2 Is a lot cheaper than EE though, so if you'll be in a city like London or York I recommend buying a sim card from o2 to save on money.
Three Mobile UK: Three is OK overall. They have decent customer support, the signal is average in rural areas. It can be ok at times but awful in other places. They're great in cities like London, Glasgow, and large towns. I found their signal to be limited in the Scottish Highlands (Especially on the Isle of Mull) and North Wales (both rural areas). They do offer some of the cheapest data in the UK though, and you can buy their sim cards from Amazon in the USA. Plus their prepaid sim cards that you pick up from Amazon still include data roaming in Europe. If you're to only use a sim card in cities in cities then Three is a decent sim card for the United Kingdom.
Vodafone UK: I have had a really bad experience with Vodafone customer service. Their signal has been unreliable and their customer service was rude. Same with VOXI. The signal is OK in London, but if you're visiting other areas of the UK I recommend avoiding them. They claim to have 99% coverage of the UK, and whilst that may be true I found it to be too slow.
Supermarket networks: Some supermarkets like Tesco, and Asda have their own phone networks. Tesco runs on o2, and Asda uses Vodafone. Of these 2, I prefer Tesco. They're cheap but they don't include data roaming. You'll see tons of Tesco Express stores in London, Bath, Bristol etc so they're easy to find. They do have some good prepaid sim card options available, and you can easily walk into a Tesco Express and pick one up.
GiffGaff – I don't mind this network as it's cheap, but it runs on o2 so the signal can be bad in some areas. They don't have direct customer service. You have to post on their forum. They're cheap, prepaid plans, easy to find in pretty much every supermarket (e.g. Morrisons) and convenience store including the ones at petrol stations like Morrisons Daily, Budgens and Londis. You can order them online for delivery to a UK address. They still include data roaming in the UK so you can still use this as an alternative to an international sim card when you're only traveling within the UK and EU.
SMARTY – Runs on Three networks. Cheap and cheerful type of sim network. The signal will suck at times, especially in rural areas. I'd get this if I was in a city like London, York, Edinburgh or Cardiff but I'd avoid it if I was going to somewhere remote like the Isle of Mull.
Lebara – If you're planning on calling abroad this is a great option as they're designed for international calling, especially within Europe. They use Vodafone's network though so I'm not a huge fan of their data. Fine for calls/texts and it's great on a budget.
Lyca Mobile – Similar style network to Lebara, they're more for those wanting to do international calls/texts. They use the O2 network so I prefer them to Lebara.
Buying a Prepaid Sim Card Online for the UK
If you can I really recommend buying a prepaid UK sim card online before you get to the UK, as this is so much less stressful than having to hassle with going to a store to buy a sim card.
Sim cards for sale online can be a bit more expensive than in supermarkets/convenience stores but they are so a lot cheaper than at the airport. Plus you save time on going to a store, so you'll get more time to enjoy the UK. You can either order one that will be delivered to your UK accommodation, an Amazon Locker (if you buy the sim card from Amazon), or purchase one that is delivered to your home address so you can bring it with you.
Here's a list of some sim cards you can buy online:
Overall, Lebara and Lycamobile are both affordable options if you're wanting to make international calls, or want something cheap. I personally prefer GiffGaff as they offer UK data sim cards at reasonable prices, without any requirements to auto-renew for accessing deals. But overall my favorite is EE as they offer the most signal coverage and in my opinion, are easily one of the best mobile carriers in the UK.
If you buy a prepaid sim card online, make sure to also order a sim card ejector tool. I recommend getting this one, as you can put them on a key ring to ensure you don't lose it.
If you order a sim card from Amazon UK, you can get it delivered to an Amazon Locker. You don't have to be a UK resident to use Amazon UK, and you can sign in with your existing Amazon account so there's no need to sign-up again. Just make sure you select that you want the item delivered to the UK on the "Deliver to" option, to ensure you see the full range of sim cards available.
Buying or Hiring a Portable WiFi in the UK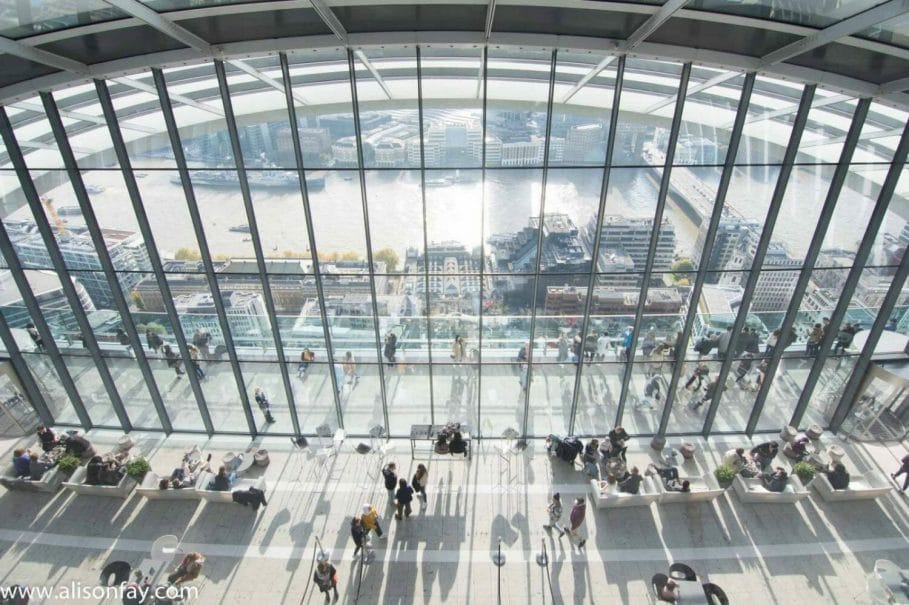 If you're traveling as a group or running multiple devices you should consider buying or hiring a Portable mobile WiFi. Portable WiFi can save money, as you won't need to buy multiple sim cards.
Buying a portable mobile WiFi device can look expensive at first but if you travel a lot they can help save money over hiring a mobile WiFi in the long run.
When picking a mobile WiFi, you'll need to decide whether you wish to buy one that requires you to use the manufacturer's plans or insert your own sim card. I personally prefer having an unlocked mobile WiFi such as those made by Huawei as this lets me access better offers in each country I visit, and benefit from the local deals rather than being limited to plans through the devices manufacturer that can be overpriced.
In the UK for example, I have a SMARTY Sim Card to use in my portable WiFi as they are affordable and offer decent overall coverage in London, Bristol, etc through the Three Network whilst being cheaper than Three itself. If I go to somewhere more remote like Snowdonia in North Wales, I'll swap the SMARTY sim for an EE sim card for better signal coverage.
Here's a list of mobile WiFi devices and the plans they include that work in the UK.
If you'd prefer to hire a Portable Mobile WiFi and you are staying in London, or flying through Heathrow Airport then you could hire this one from Rent n' Connect. Their portable WiFi includes unlimited 4G/LTE data throughout the whole of the UK, and also the EU! You'll pay per day you want to rent it, and they'll deliver it to your hotel or you can collect it at Heathrow Airport.
Buying a UK Prepaid eSim for Traveling
eSims are digital sim cards that you download onto your phone. Newer phones (about 2019 onwards) are likely to support them including Samsung Galaxy S22 and the iPhone 13. eSim cards are great, as it lets you keep your home country's physical sim card in your phone, and download a travel eSim for each country/region you are visiting. This reduces the risk of you losing your home country's sim and lets you still receive texts for things like authentication codes to access your bank, verify transactions, etc.
I recommend buying an eSim from Airalo, they're easily the best UK sim cards for tourists. They're cheap and their website is easy to use. You buy the eSim, download the app and then download the eSim to your phone using their app. You can renew the eSims plan if your data or time limit runs out via the app as well. Plus they're really affordable, starting at as little as $5 (About £4). The only downside is, they do not give you a UK number, or include any call or text allowance so if you need to ring/text people during your travels you'll still need to get a physical sim card from a phone network provider in the UK.
Airalo has four different UK eSim plans for you to pick from.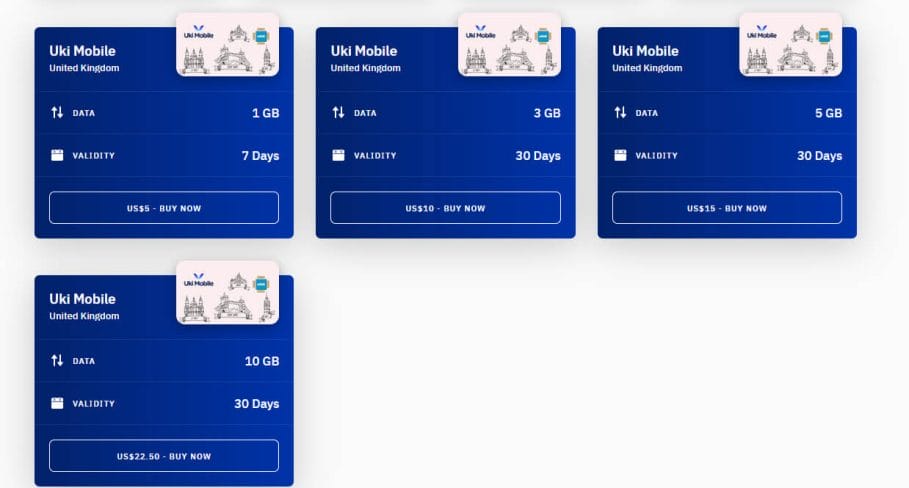 They offer these four e-Sim plans for the UK:
$5 gets you 1GB of data that is valid for 7 days.
$10 gets you 3GB of data that is valid for 30 days.
$15 gets you 5GB of data that is valid for 30 days.
$22.50 gets you 10GB of data that is valid for 30 days.
If you're not just visiting the UK, but traveling to multiple countries you could get one of their regional e-Sims. They can work out cheaper than buying multiple local sim cards/eSims. If you'll be visiting the EU, why not get an EU eSim? You'll be able to use the sim in the UK and 39 other countries including Iceland, Spain, Ireland, and Germany.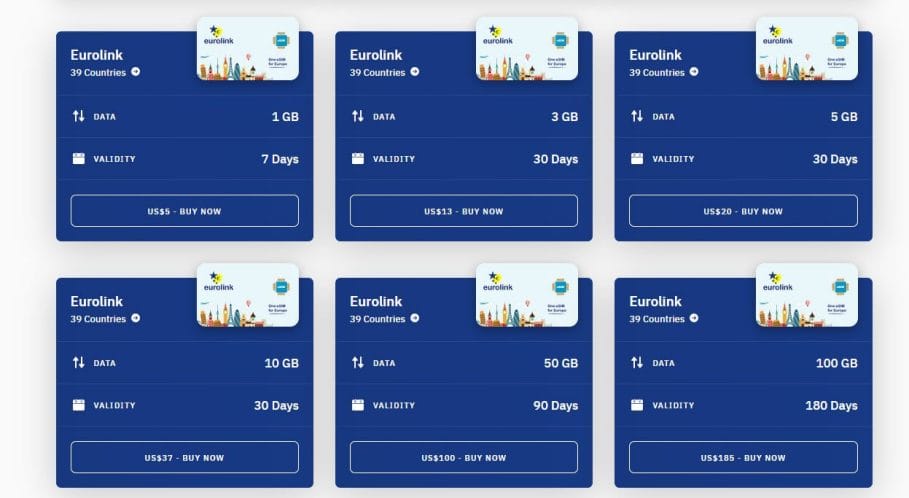 Airalo offers the following eSim plans for use within the EU:
If you'll be traveling outside the EU, then I recommend checking out their global eSim cards. Although these aren't as affordable as the regional or local sims, so make sure to compare them against buying a local sim card and eSim for the country you'll be visiting.
They have these plans available:
Which Stores Sell a Prepaid Sim Card in the UK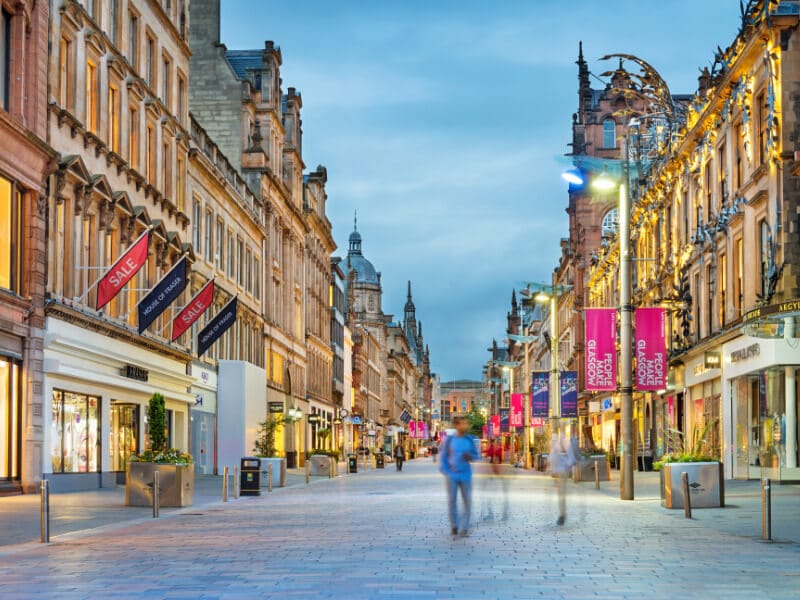 The best place to buy a UK sim card is in a supermarket or one of the major convenience store chains. Although not all of the stores stock them so make sure to head to one of these:
Supermarkets that sell sim cards: Morrisons, Asda, Tesco, Sainsburys, Co-Op, Waitrose
Convenience Stores that sell UK sim cards: Tesco Express, OneStop, Co-Op, Morrisons Daily, Budgens, and Londis.
Aldi, Lidl, or M&S don't really tend to stock sim cards in the United Kingdom.
When you get a UK sim in a supermarket/convenience store, you'll normally find them located near the checkouts but you can always ask a member of staff where you can find the sim cards.
You can also find Lycamobile UK and Lebara UK sim cards in independent convenience stores and also places that do phone repairs, currency exchanges, etc. These tend to be in large cities like London and Manchester. Lycamobile and Lebara are cheap networks, they don't have the best signals but they both offer some of the best UK prepaid sim card plans for international calling.
They're also good for students and digital nomads on longer stays in the UK as they tend to offer discounts if you sign up for auto-renewals.
Most sims sold in stores cost 99p plus require a £10 minimum top-up, and you'll have to select which plan you'd like to activate when you have topped up. Some have time-limited offers, giving you bonus data. These will normally be advertised on the packaging, so make sure to do a comparison of these offers before picking a network.
If you're not just getting a sim card for UK travel but for EU travel as well, check which ones include data roaming. These are normally o2, Three, and GiffGaff. Lycamobile has a sim card for new customers only (online) that includes roaming. Tesco Mobile doesn't include data roaming as of 2022.
When you visit a UK supermarket/convenience store, you will have the option of buying sim cards from all major networks such as EE, Vodafone, GiffGaff, O2, and Three. Depending on which supermarket you are in, you may also find deals from their own network (e.g. Tesco Mobile for Tesco stores, and Asda Mobile for Asda stores). Supermarkets' own networks tend to be ok price-wise, especially Tesco Mobile. These networks operate by using one of the main networks infrastructures (o2 for Tesco, and Vodafone for Asda ) whilst normally being more affordable than the main network.
You could also get them from Argos but the stock will vary depending on the store. Argos is also a bit more confusing for a first-time visitor. They work by using a catalog where you find the product you want and enter the code into a little screen that'll give you some information. You then have to write this down and pay for the sim card at the checkout. Then you get given a number, and go to a collection point in the Argos shop to collect it. Whilst it's not that difficult, it is a bit annoying if you've never done it before and takes longer than going to somewhere like a Tesco Express.
Argos has some decent offers though, and you may find limited-time deals exclusive to them. They also have sim cards from other networks such as VOXI which you may not find in a supermarket.
Argos has some decent offers though, and you may find limited-time deals exclusive to them. They also have some from networks such as VOXI which you may not find in a supermarket.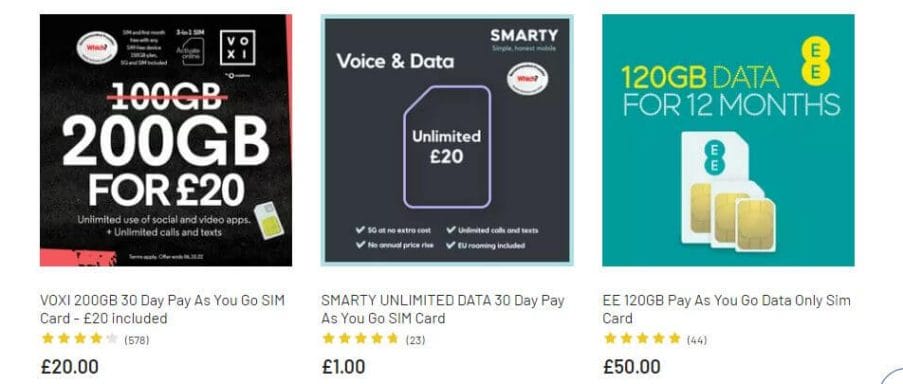 You may also find sim cards in the phone operator stores. Most cities have stores for Three, O2, Vodafone and EE. You won't find stores for GiffGaff, Asda or Smarty. Tesco has its own phone stores in some of the larger stores.
Superdrug (which is a UK pharmacy chain) also offers their own sim cards, which use the Three network. I've not personally used these ones so I cannot comment on how good they are, but they do get good reviews on Trustpilot.
In general, all networks have good overall coverage for 3G and 4G in most large towns/cities. In major cities such as London, Edinburgh, and Manchester you'll find decent 5G coverage from all major networks. When in remote areas, coverage can be spotty but from my personal experience, EE is normally really reliable with o2 following shortly behind. I personally find Vodafone to be the least reliable network overall. Three is OK in cities/towns but when I am in remote areas such as the Scottish Highlands and Cornwall it can have a slow speed or bad signal. But cost-wise, EE is the most expensive network so you do have to pay extra for access to their better coverage.
If you're on a budget, just get a GiffGaff sim. They're on o2 so overall they're decent, you'll get 5G in London plus you may get some access to o2 WiFi. They're also one of the only UK networks to include some roaming within the EU on their plans (up to 5GB of your allowance).
In-Store Sim Card Offers
The actual offers available in-store will vary depending on when you're visiting, and which store you visit but in general most of them have similar offers.
Here are some recent offers I spotted in a Tesco supermarket. Each of these sim cards cost 99p and then you have to add a top-up to activate your chosen plan: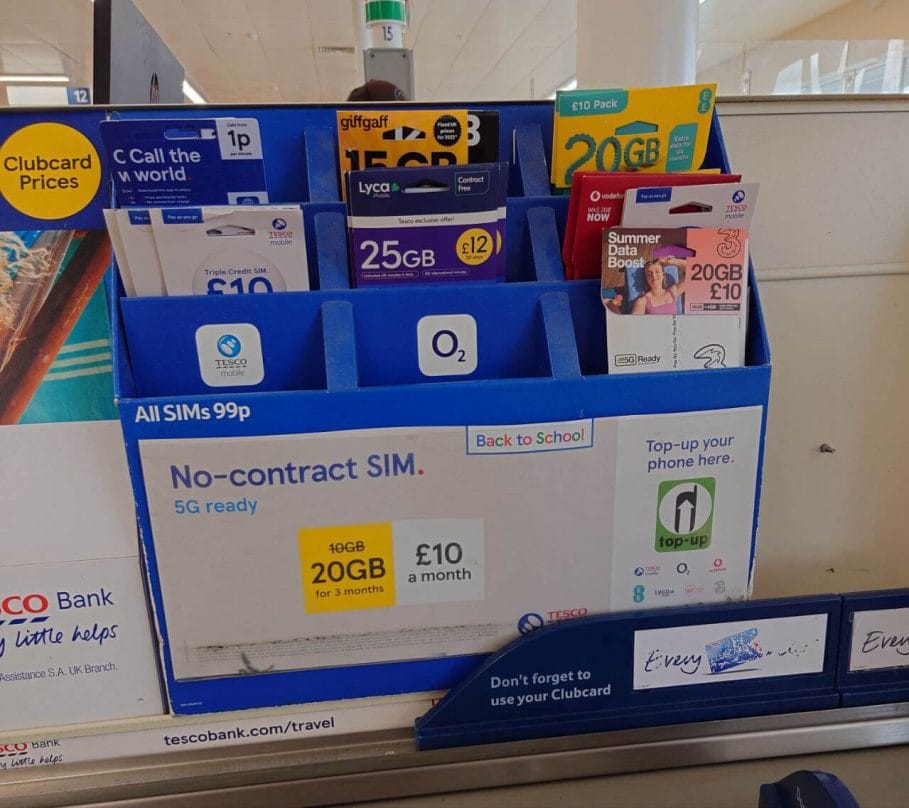 EE – £10 for 20GB data (for up to 6 months), plus 500 minutes and unlimited texts.
Lyca Mobile – 25GB data for £12
Three – 20GB Data for £10
Two of the main supermarkets have their own network – Asda and Tesco. These offer competitive pricing and plans with different benefits. You can to either order their sim cards online or go to their store to pick one up at the check out.
If you go to a Tesco/Tesco Express you can pick up a Tesco Mobile UK pay-as-you-go (prepaid) sim card for as little as £7.50. Here's some of the best deals Tesco Mobile offers as of September 2022, all these plans include 5G speeds but EU roaming isn't included:
2GB data, 500 minutes and 5000 texts for £7.50
10GB data, 5000 minutes, and 5000 texts for £10
25GB Data, 5000 minutes and 5000 texts for £15
100GB Data, 5000 minutes and 5000 texts for £30
If you go to an Asda Supermarket, you could pick up an Asda mobile pay-as-you-go sim card. These sim cards include EU roaming for 36 countries but the speed you'll get is capped based on your plan. Asda mobile currently has 4 pay as you go deals available:
3GB Data, unlimited texts + minutes for £5
6GB Data, unlimited texts + minutes for £7
12GB Data, unlimited texts + minutes for £10 – Supports 5G
25GB Data, unlimited texts + minutes for £15 – Supports 5G
100GB data, unlimited texts + minutes for £25 – Supports 5G
They also have these unlimited data deals:
Unlimited Data capped at 2Mbps, unlimited texts + minutes for £20
Unlimited Data capped at 10Mbps, unlimited texts + minutes for £25
Unlimited Data capped at 150Mbps, unlimited texts + minutes for £30
They also offer a text-and-call-only plan, offering unlimited minutes and texts in the UK for £4.
Superdrug offers the following deals:
Lycamobile and Lebara mobiles in store will vary but you'll normally get around 1000 minutes, 5 to 10GB data and 100 international call minutes for £10.
Which UK Networks Let You Roam In the EU?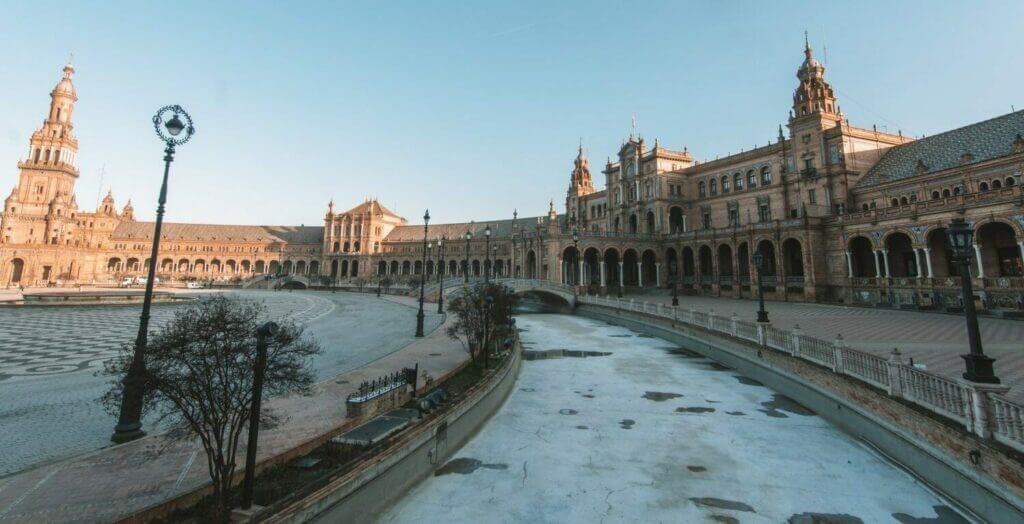 One great thing about the EU is that you can use one country's mobile plan allowance, in other EU countries at no extra cost (subject to data limits). This used to include the UK, but since Brexit, most networks in the UK have changed their rules and some now charge for EU roaming.
Here's a list of UK networks that offer prepaid sim options and support roaming at no extra cost as of June 2023:
Asda Mobile for bundle only customers
GiffGaff (up to 5GB of data)
Lebara
O2
Sainsbury's
Smarty
EE (prepaid sim cards only, those on contracts have to pay)
Some of these networks may have limitations on how much of your allowance you can use in the EU, and their rules can change at any time so always check them before buying or topping up a sim card. If in doubt, buy a local sim when you arrive in whichever EU country you'll be visiting, or if your phone supports it buy one of the Airalo EU eSims.
Buying a Prepaid UK Sim Card At The Airport
Most UK airports have stores selling prepaid sim cards for use in the UK (and sometimes the EU). You'll normally find these for sale in WHSmith stores which are in most airports. In larger airports such as Heathrow Airport you will find Sim Local stores, and sometimes even a vending machine selling a range of sim cards. Get more information on buying a sim card at Heathrow Airport here. Smaller airports such as Bristol, don't really have any options for buying one in arrivals but they do sell sim cards in the InMotion store which is located after security.
Before buying a sim card at the airport, you should be aware that they are normally at a premium price as they only sell prepaid sim cards for tourists rather than targetting locals. You'll be paying for the convenience and missing out on the best options. So it really is one of the worst ways to get a sim card in the UK. If you can manage with free WiFi for a bit, I recommend buying online or in a store once you leave the airport.
In most UK Airports you'll find sim cards from EE, Three, and Vodafone. Sometimes there'll also be Lebara and Lyca Mobile but I've yet to see an airport selling sim cards from VOXI, GiffGaff, or Smarty. You also won't find supermarket (Tesco and Asda) network sim cards for sale in airports. So I do recommend getting a sim card before you arrive online, or have one delivered to your hotel.
Need to book a flight?
I recommend using Expedia to find cheap flights. Compare multiple airlines to find the cheapest tickets.
Hope you found this guide helpful, please drop a comment to let me know how your trip to the UK went.